How to Manage PST Files without Outlook?

PST Management Software is considered as one of the best ways to manage PST files without Outlook email client installation. Currently, a lot of computer users are using Microsoft Outlook and sometimes they face different types of problems with the *.pst file extension.
MS Outlook was first introduced as a part of the MS Office 97 program and till now a lot of computer users are taking benefit of Microsoft Outlook. At that time only limited email clients were available in the online marketplace. But at present time many Outlook alternatives are available. It was developed by a trustworthy IT company and provides complete information management facilities. So it became the first choice of users.
Later Microsoft Outlook released several upgraded versions including Microsoft Office i.e., Outlook 98 / 2000/ 2002/ 2003/ 2007/ 2010/ 2013/ 2016/ 2019/2021. It is also known as an excellent personal information manager (PIM) program that allows users to manage their Email/ Contact/ Calendar/ Task/ Notes/ Journals/ To-do Lists, etc.
MS Outlook creates OST (Offline Storage Table) and PST (Personal Storage Table) files to store its data at a default storage location. Even if your Outlook is in running condition, then you can easily export its data in PST (Personal Storage Table) format.
Because of its successful history, its user base is very high. We all know that if the user base will high then there will be a lot of users who will face Outlook PST management-related problems.
User Queries to Manage PST Files

Hi BitRecover, I working and providing my services as an Outlook consultant. I have expert-level knowledge about Microsoft Outlook but some tasks can't be completed manually. Therefore, I am looking for PST management tools that come with multiple modules. I need PST file manager software that can allow to do different experiments with PST file. Please recommend me best way to manage PST files using professional software.

– Knox, Missouri
I was using Microsoft Outlook 2016 since 2015 but yesterday it got crashed and now unable to start. After that, I have got its profile data from default storage location in OST file extension. But I see there is no option to import OST file into Outlook 2019. Please suggest me Outlook Management Software which can allow to make OST file reusable.

– Desmond, Louisiana
Expert Choice to Manage Outlook PST Files
Hello users, there is no need to afraid about data loss-related problems. BitRecover Experts are available to help you out from all problems. BitRecover Software company launched a lot of PST Manager Tools that can manage multiple Outlook PST files without reporting any error message. Our experts successfully solved all problems related to the management of Outlook PST as well as OST files.
PST Management Tools with Different Facilities
BitRecover PST Management Software comes with several facilities. Users can proudly use any utility according to their need to manage PST files without Outlook in a professional way. Using these separate programs most of the problems will be resolved.
#1 Make OST File Reusable
If your Outlook got crashed and is unable to run. Then you can get its profile data from the default storage location in the OST file extension. After that, you can make OST file reusable. Advance OST File Converter permits to manage OST file data in multiple reusable standard file extensions. It is also helpful to manage Outlook OST files to PST and after that, you can import the resultant PST to Outlook.
#2 Data Repair Facility for PST
If in case, you have damaged PST files that are unable to access in Outlook. Then you need to use PST Repair Software for managing your corrupted PST files in healthy files. After that, you can again get back PST file data in Outlook. Using this mentioned utility, clients can generate the latest healthy Unicode PST file that can be used with the latest Outlook programs.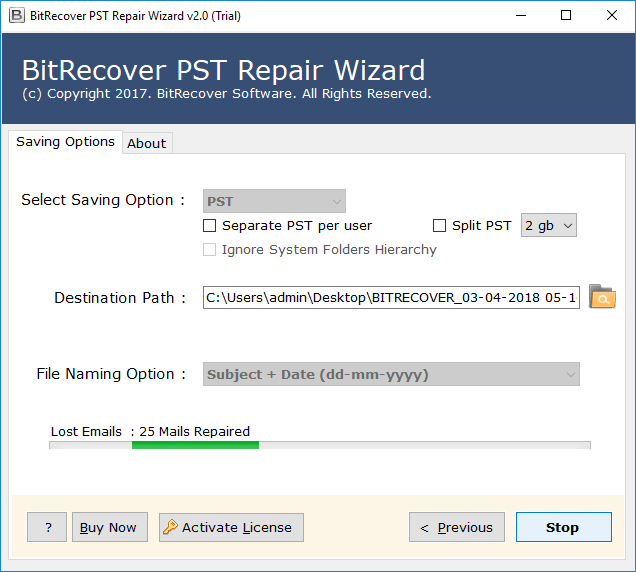 #3 Merge Facility for Managing PST Files
Currently, a lot of users want to manage PST files by joining them together. If you are also one of them then don't worry because this Outlook Management Software is authorized to merge multiple PST files into one. It is really very nice feature because several working professionals or organizations want to manage their multiple small files into single large file.
#4 Manage Oversized PST Files
There is a specific file size limitation for each Outlook edition. If your PST file reached maximum size then Outlook starts messes up. After that, Outlook runs very slow and its loading time will increase. Even sometime it may be the main cause of corruption in its database. This PST File Manager Software also has an isolated option to split Outlook PST file into smaller parts.
#5 Remove Lost Password and Import
Microsoft Outlook PIM program asks for passwords if users try to import password-protected PST files into Outlook GUI. But sometimes users forgot the security password. Then Outlook PST Manager Tool can instantly unlock Outlook PST password and remove forgotten passwords permanently. Thereafter, these files will never ask for a password during importing.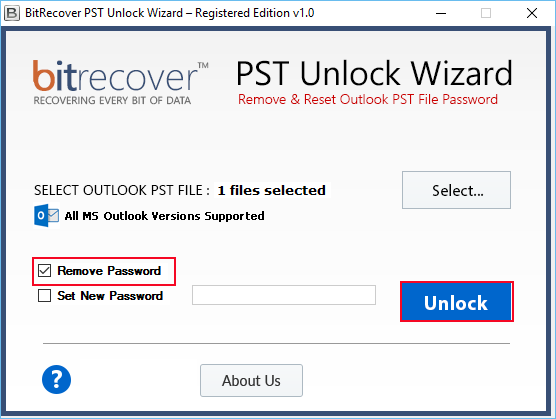 #6 Manage Outlook PST File Duplicate Items
Use PST File Manager Software if you think your Outlook has duplicate data. This software is specially developed to delete duplicate Outlook emails, contacts, calendars, tasks, notes, journals, to-do lists, and all. This utility supports PST and OST files exported from Microsoft Outlook 2021, 2019, 2016, 2013, 2010, 2007, and all. This software also offers multiple advance filter options for managing PST file duplicates according to specific requirements.
#7 Preview Files before Managing
PST file manager is most helpful if in case someone wants to view PST file data before managing them using any specific module. Users can also read the complete information from a specific data file in the absence of Microsoft Outlook. It is an obvious solution to manage PST files without Outlook configuration. Users can see complete information on emails, contacts, and calendars.
#8 Manage PST Files for Printing
Printing emails has now become a routine task for completing several professional and personal needs. But we all know that printing of database files is a complicated task. You need to convert Outlook PST files to PDF if you want to manage PST files for printing-related requirements.
#9 Manage Outlook Files in Other Format
Many Microsoft Outlook users want to manage Outlook PST files into another generic file extension. If you have also required the same facility then don't worry as the tool is capable to convert PST files into several generic file extensions. Users can choose any saving format accordingly to store output data at a choice location.
#10 Manage PST File Contact Data
Contacts are always considered as most useful data for every user. This PST Management Software permits to convert PST contacts into standard vCard and CSV files. After getting contacts into commonly used file extensions, users can use them with several programs or devices. It is really the very best way to manage PST file contacts.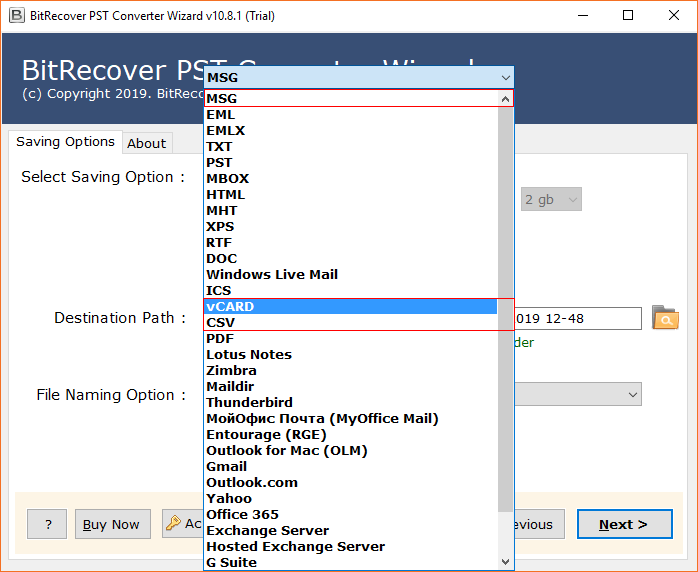 Final Words
All mentioned PST Management Software Modules are available free trial version. You can just download and check the software's working steps about how to manage Outlook PST files. BitRecover support team is also available 24 hours so if you are facing any problems. Just take expert advice about PST manager software, if you have any questions.