RCN Mail IMAP Settings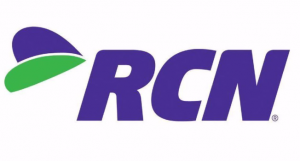 Are you looking to set up an RCN Mail account in any Email programs using IMAP Settings? if such is the case then read this blog and you will find all the Information about RCN Mail IMAP Settings.  To configure your RCN IMAP account for iPhone, Android, iPad, Outlook, and other programs you will require RCN IMAP Server and SMTP Settings you can copy the below IMAP Settings for RCN.com details in the configuration RCN Webmail Account.
In this blog, we have covered the following points
The basic RCN IMAP Email Settings for iPhone, Outlook, Thunderbird, and another program so that users can access their account using IMAP Settings whenever you will configure your RCN Webmail account you will not only need RCN IMAP Server Settings or POP3 Settings you need also use given SMTP Settings so that you can send and receive emails through the desired application.
Experts solution to convert RCN emails to any other Email Application/file format.
Important Email Settings of RCN Account (RCN.com):
If you have any other questions about RCN Mail Email Settings? so, please Contact us.
| Email Settings | Port Number |
| --- | --- |
| RCN Mail IMAP Incoming mail server: | |
| RCN Mail POP3 Incoming mail server: | |
| RCN Mail SMTP Outgoing mail server: | |
How to Convert RCN Email to Any other Email Application?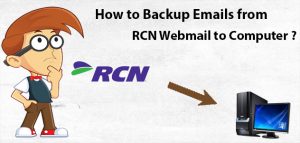 Are you an RCN webmail user and wants to convert your RCN emails to a computer or any Email Application and looking for the best utility software so don't worry, try out the best software RCN Mail Backup Wizardwhich will save all your data in desktop or any email application without any hassle, the software has a very simple user interface and which will backup your RCN.com data without any configuration of RCN Mail IMAP Settings?
To know more about the complete backup process you can also try the Free Trial of the best tool RCN Mail Backup Wizard, the demo will convert 25 emails per folder after a successful trial you can purchase the licensed edition to export complete data from RCN to any Email application/ file format without any issue. Click on the below Download now button and install the software on Windows Computer
Some Advanced features of RCN Mail Backup Wizard:-
Batch Migration – You can also perform batch Migration of multiple user's accounts using which you backup multiple RCN Email account in one go
Selective Email Migration– The software has a backup feature using which you can only perform the Migration for selective email according to date wise, subject, etc.
File Naming Option– Now you can also sort your emails after converting to desired file format and check the email by sorting using the "File Naming Option"
Destination Path– The users can also select their destination path of the converted email, for example, they want to save in a desktop you can select desktop or any other location.
How to Convert RCN emails watch this video illustrating the complete RCN Backup process:
Similar Blog Posts-