Bluewin IMAP Email Settings to Access in iPhone, Mac, Outlook etc.
BitRecover Support Team | May 19th, 2020 | Email Settings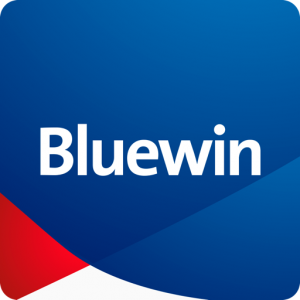 Are you looking to setup Bluewin account in any Email programs using IMAP Settings? if yes and this blog will be helpful to find all the Information regarding Bluewin IMAP Email Settings.  For the configuration of Bluewin IMAP setup you will need Bluewin IMAP and SMTP Server Settings please scroll the page and get Bluewin IMAP Settings in iPhone, Outlook, Window Mail, Mac, Thunderbird and any other email program. 
So, This blog will Covers the following points in detail
The Bluewin Email Server Setting to setup and use the desired Email application User Interface after that you will be receiving all your Blewin emails in that email program.
Solution given by the Professionals on the users query.
Access your Bluewin Mail Account using IMAP
If you have any other questions or Concern you can directly Contact us
Email Settings
Port Number

Bluewin Mail IMAP Incoming mail server:

Bluewin Mail POP3 Incoming mail server:

Bluewin Mail SMTP Outgoing mail server:

smtpauths.bluewin.ch (

Copy

)
User's Query
Let's take a glimpse of user's need with respect of our solution
Hallo Team, ich suche nach den Bluewin IMAP-Servereinstellungen, um mein Konto mit IMAP einzurichten, und benötige Bluewin IMAP-Einstellungen für meine persönliche Person. Außerdem suche ich nach der besten Lösung, um meine Bluewin-E-Mails zu sichern, damit ich sie auf meinem Desktop speichern kann. Tom Stephens, Germany
Directly Download Bluewin Emails without email configuration?
Are you one of them who is looking for solution to backup your Bluewin Email account to any other Email program like Thunderbird, Outlook, Gmail, Gsuite, Windows Mail, iPhone, Mac and other if yes then don't worry we have provided the best professional software Bluewin Backup Wizard. So, After using this tool you will easily migrate your Bluewin data including attachments without any data loss.
In addition it can be installed on all latest as well as previous Windows OS (32 bit or 64 bit). Click on below Download now button and install the software on Windows Computer. 
 
Watch this video illustrating complete Sky backup process:
Final Note:
I hope you with the help of above Bluewin IMAP Email Settings you will easily to setup your Bluewin account in iPhone, Mac, Android and to any other desktop client. Moreover, We have also provided a perfect solution to backup Bluewin emails for the software evaluation download a freeware edition which will allows you to convert 25 emails per folder therefore after successful trial you can purchase the licensed version of the software program.
In Conclusion, Bluewin Email Backup Wizard is a great solution for all users that provides 100% accurate output So give it a try.
If you can't log into Bluewin.ch account using the following IMAP server settings, get an expert-recommended solution or If you have any further questions about the Bluewin email IMAP server settings, please Contact us. You can also contact us by email at support@perfectdatasoftware.com.
Read Similar Blog Posts: