Yahoo Mail IMAP Settings
BitRecover Support Team | April 8th, 2020 | Email Settings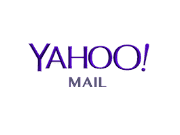 This post will detail everything about Yahoo Mail IMAP settings required to setup a Yahoo Mail email account in any email application or email service.
Have any other questions about Yahoo Mail IMAP Settings ? Contact us.
Email Settings
Port Number

Yahoo IMAP Incoming mail server:

imap.mail.yahoo.com

(

Copy

)

Yahoo POP3 Incoming mail server:

pop.mail.yahoo.com

(

Copy

)

Yahoo SMTP Outgoing mail server:

smtp.mail.yahoo.com

(

Copy

)
How to Create Yahoo Mail App Password
If you wish to download or backup your Yahoo  email using a third-party application, then you will need to generate an app password. 
Visit this Official Yahoo Mail link to know how :
https://help.yahoo.com/kb/generate-third-party-passwords-sln15241.html
If you are a Yahoo Small Business Mail user, then you need to follow this link
https://help.smallbusiness.yahoo.net/s/article/SLN29264
Need to Backup Your Yahoo Mail without Complex Settings
If you are in need to quickly backup your Yahoo Mail in easy steps. Then you can download our Yahoo Mail Backup Software.

Watch this video illustrating complete Yahoo Mail backup process