TIFF to HTML Converter – A Primary Tool to Convert TIFF Files in HTML Format
Do you have files with .tiff extensions? Are you looking for a reliable solution to convert Tagged Image file format to HTML? If so, know that it is simple, fast, and direct with the help of BitRecover TIFF to HTML Converter.
This blog lets you know how you can convert TIFF images to HTML with one click.
Why Convert TIFF to HTML File Format ?
A file with .tiff extension is an image format that facilitates to store multiple high-quality pictures in one file. Nowadays, many believe that TIFF is an outdated file format.
Also, a single TIFF file uses up to 100 megabytes of (MB) space or more. Many times these TIFF images take up space equivalent JPEG files. And, if you have multiple TIFF images then you imagine the space it will consume on your hard disk very quickly. These reasons are enough to understand why people are searching for a solution that converts TIFF to HTML without any loss of information.
Use TIFF to HTML Converter to Save Multiple .tiff Images in HTML Format
BitRecover TIFF Converter is a popular tool that will give you the ability to convert TIFF to HTML on Windows 10, 8.1, 8, 7, XP, Vista – almost all Windows operating systems. With this automated solution, you can save TIFF images in bulk in HTML files.
This application is reliable, efficient and gives fast conversion. This app makes it easy to convert TIFF files to HTML in just a few steps. Let's understand the program's working step by step.
Follow the 5 Steps Method to Easily Save TIFF Images to HTML File Format 
Please Note:  The demo version of the software is capable convert 25 TIFF images to HTML format with quality maintained. It has a limitation of 25 emails. The user needs to upgrade to Pro edition of the utility to convert multiple TIFF images to HTML format.
Follow the step-to-step instructions to directly convert TIFF to HTML files without any loss:
Download and run TIFF to HTML Converter on your Windows device.
Now, choose and upload .tiff files from your computer to the program window. This can be done in two ways: select files or select the folder.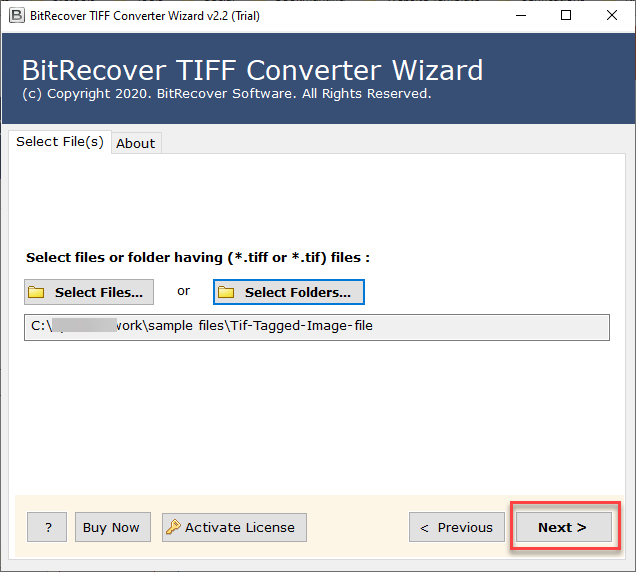 Now, the program analyzes all TIFF files or folders specified in the program's GUI. Now, check out the required folders whose data you want to convert from TIFF to HTML format.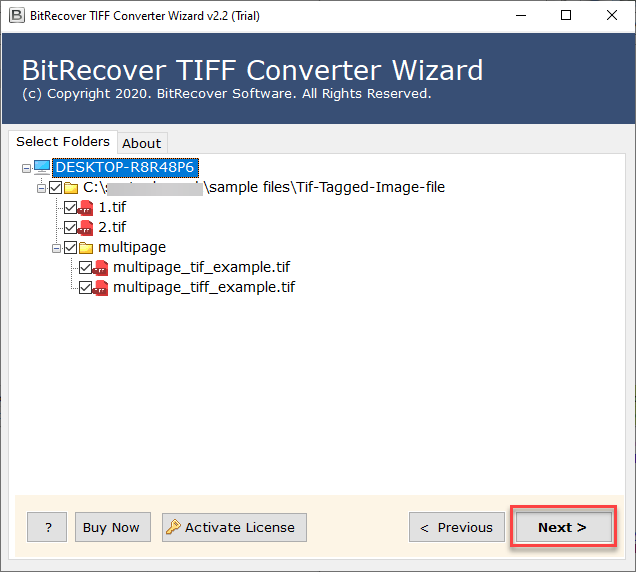 Next, go to the Save Options menu. The tool offers several save options, among them – choose HTML.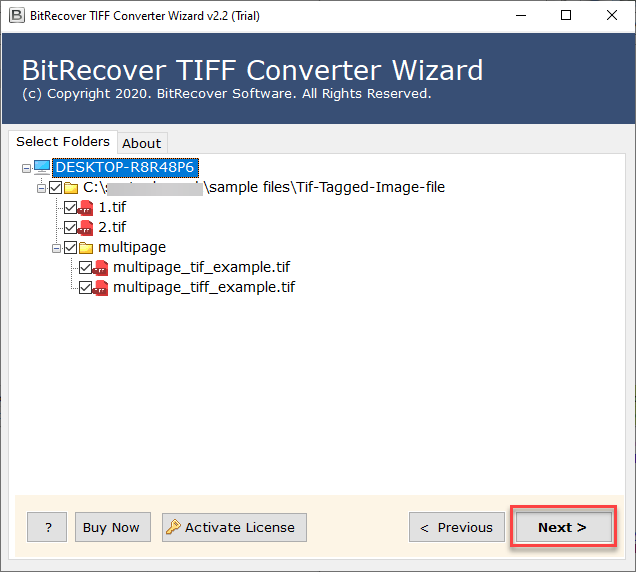 Next, go to the Destination Path option and select a location to save the resulting HTML file. By default, the tool saves it to the desktop site. However, you can change it according to your requirements.
Now, click the Convert button to start saving the TIFF file to HTML format.
Where to see the final results: – TIFF to HTML conversion is working successfully. Once finished, the tool will give a completion message. After the entire TIFF image is converted to HTML, open the folder containing HTML files.
That's all about it.
Does this Method Work to High-Quality TIFF Images in HTML Format?
Yes, with the TIFF to HTML Converter tool, the user can easily make the conversion from TIFF images to HTML format accurately. The steps are the same as mentioned in the section above. All you have to do is start the mentioned utility on your Windows support device. Then add the TIFF images you want to convert. Next, select the HTML file format from the savings menu. This process is 100% safe and gives accurate results.
Read the Major Benefits Offered by the TIFF to HTML Conversion Tool
Our software offers multiple useful features to its users. We have mentioned all of them in the below section:-
Users can batch convert TIFF to HTML format in one processing without compromising the quality of images.
In one attempt, you can import TIFF images to HTML format with total precision.
You can selectively save TIFF files to HTML format if necessary.
No further external installation is required for any utility to convert TIFF to HTML files.
Users can save the output data at the desired location using TIFF to HTML Converter.
You can download the tool on all Windows operating systems.
It has a simple and easy-to-use graphical user interface so that any technical or novice user can access the tool.
You can fully analyze the TIFF to HTML conversion process through the progressive conversion progress report.
Bringing it All Together
In the blog above, we describe how to convert TIFF to HTML files. Transfer directly without any complications. You can download the program on all Windows operating systems – Windows 10, 8.1, 8, 7, XP, Vista, and Windows Server editions as well. Also, TIFF to HTML is a standalone utility and does not require any external installation. We understand the user's requirements, and therefore we came up with such a useful app. Now, enjoy converting TIFF images into HTML without any hassle.