How to Migrate Yahoo Mail to Microsoft Office 365 Account ?
There are many users who are looking for the solution to migrate Yahoo Mail to Office 365. Users mainly want to move from one email service to another due to its features and benefits. There are many challenges faced by the users when they want to migrate from Yahoo email to Microsoft 365. In this write-up, we will discuss about the migration process so, that users can complete this procedure easily.
Why there is a need to migrate from Yahoo Mail to Office 365?
Over the past few years, email has become one of the most important parts of business communication. From past few years, Yahoo started facing issues and troubles. Due to which users are facing issues in using Yahoo mail. Yahoo failed to make any significant progress. That is why many yahoo users started moving to another mail application due to bad-performance of Yahoo.
All-in-One Recommended Software – BitRecover Email Migration Software is the most helpful utility for computer users. Using this software, users can easily migrate their email messages from one cloud-based email service to another cloud-based service without affecting the original data. It is compatible all web-based email services such as Gmail, Google Workspace, Microsoft 365, Outlook.com, Yahoo Mail, and all. Just check its free demo version!
Reasons of migrating from Yahoo to Microsoft 365
There are many reasons due to which users were moving to new email applications. Some of them are:
Yahoo mail has slower execution as compared to Office 365
Due to its irrelevant ads
This mail is unprotected because of hackers
The graphical user interface is a little complicated
Security features of Yahoo mail are affected.
Methods of migrating from Yahoo mail to Office 365
Manual solution
Automated solution
Migrate Yahoo email to Office 365 by using Manual Solution
There is no manual method available through which users can directly migrate from Yahoo Mail to Office 365. User has to keep this thing in their mind that they can't complete this process directly by using the manual method. For doing so first user has to export Yahoo mail to Office 365 via Outlook method and after that import exported Yahoo email to Office 365 account.
Migrate Yahoo Mail to Office 365 by opting Professional Solution
As said above there is no manual solution for completing this process. By using a professional approach users can easily and smartly migrate Yahoo mail data to Office 365. Users can use Yahoo Mail Backup Tool. This software will help users in downloading Yahoo mails and transferring them to Microsoft Office 365 without any extra efforts. Tool provides advance filters for selective migration of Yahoo emails. This application preserves the internal structure, formatting, and integrity of Yahoo Mailbox emails. The software is able to download and arrange multiple Yahoo emails with multiple file naming options. Even it is capable to migrate from yahoo small business to office 365 directly with ease.
How to migrate Yahoo Mail to Office 365 – complete stepwise process
Follow some simple steps to complete the migration process of Yahoo Mail to Office 365:
1 – First, download and run the software on your Windows system.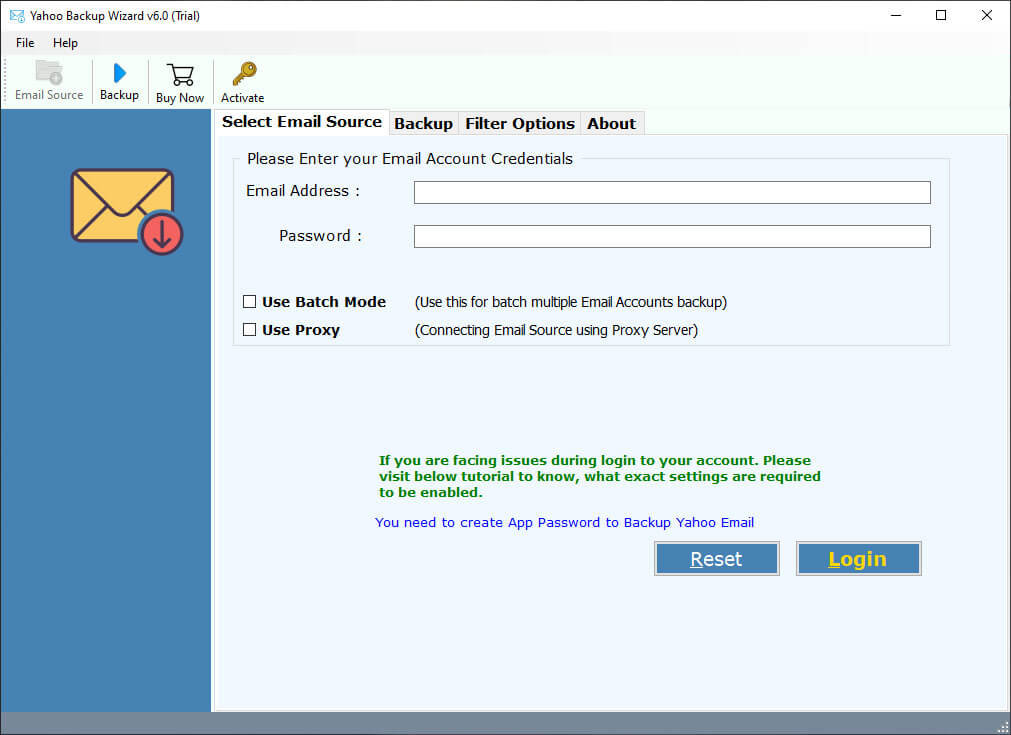 2 – Thereafter, enter Yahoo mail login credentials on user interface.
3 – After that, select required email folders from the list which you want to migrate from Yahoo mail to Office 365.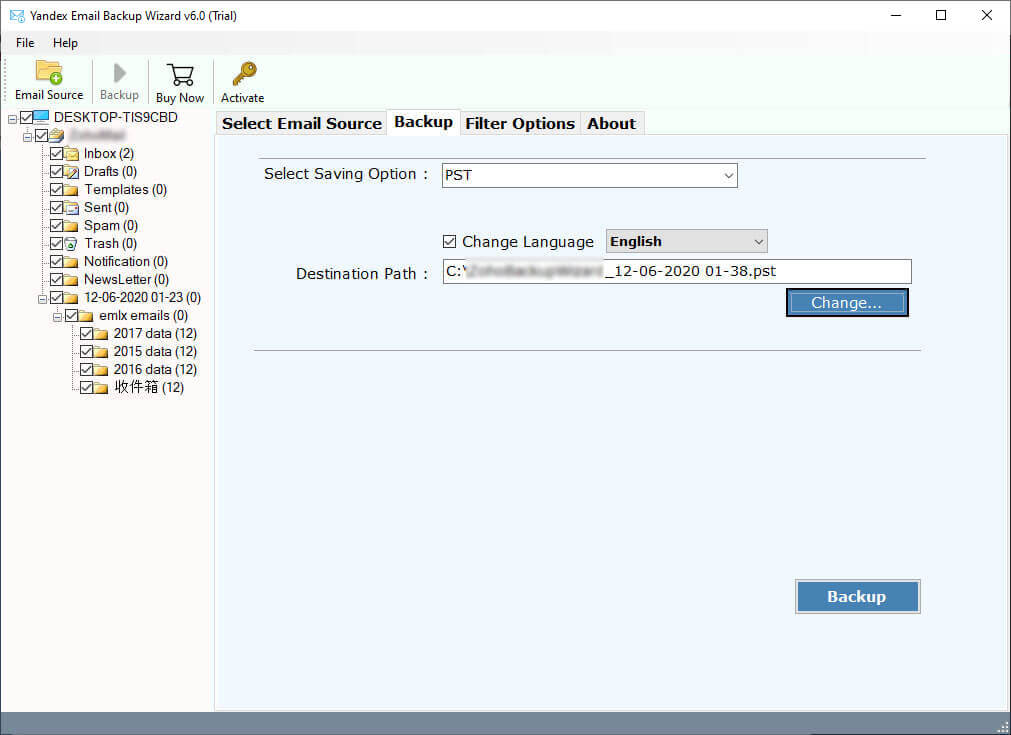 4 – Thereafter, select Office 365 saving option from the given list.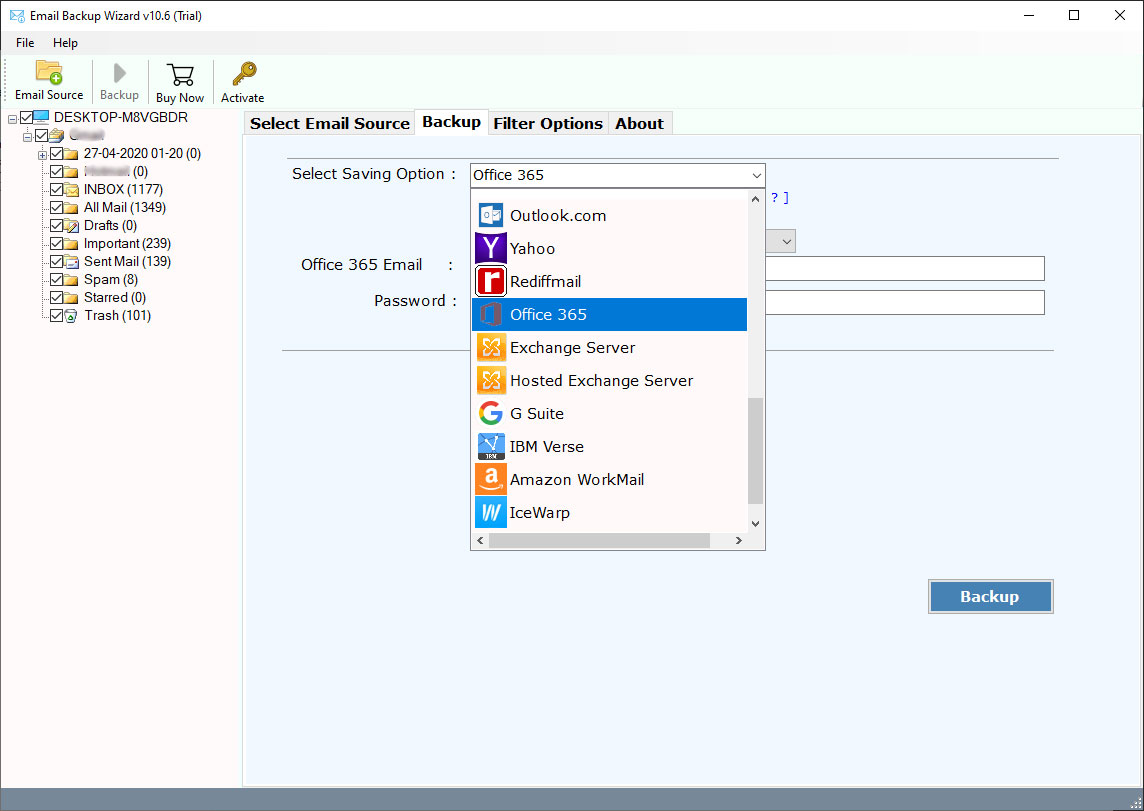 5 – After that, enter Office 365 account credentials in the user interface panel.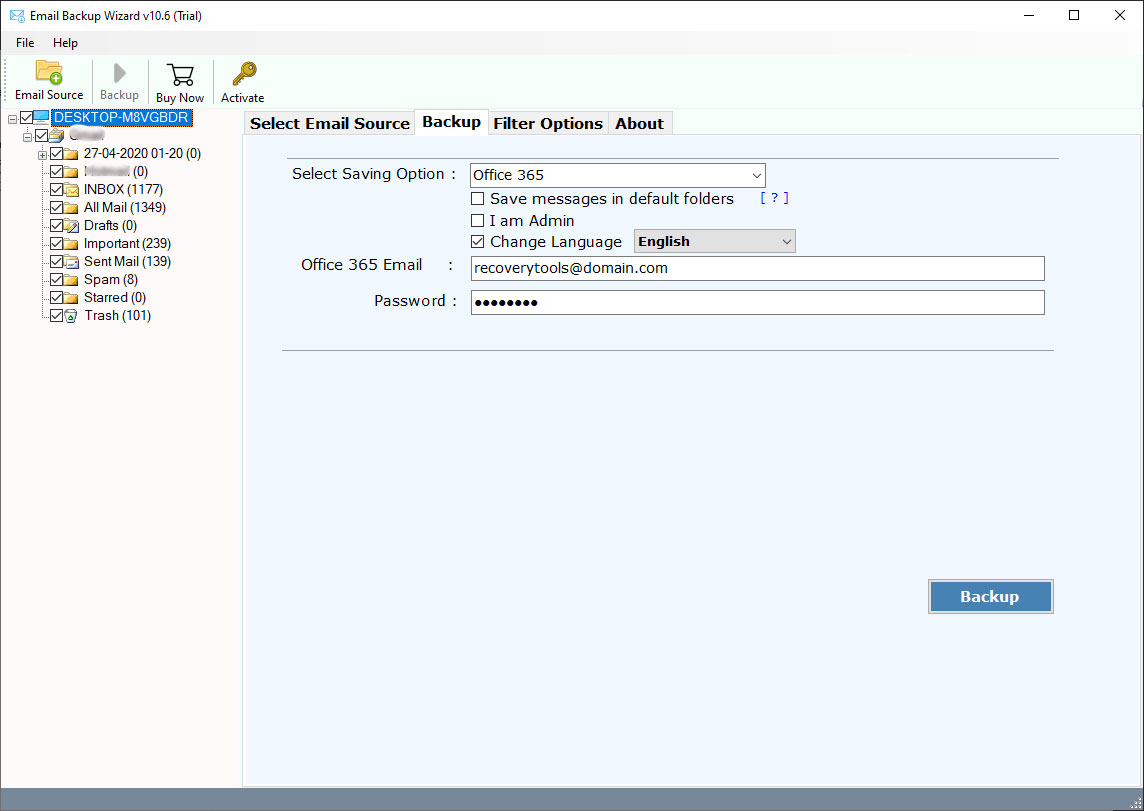 6 – Finally, click on the Backup button to migrate emails from Yahoo mail to Office 365. After completion click on OK and go to Office 365 to check resultant data.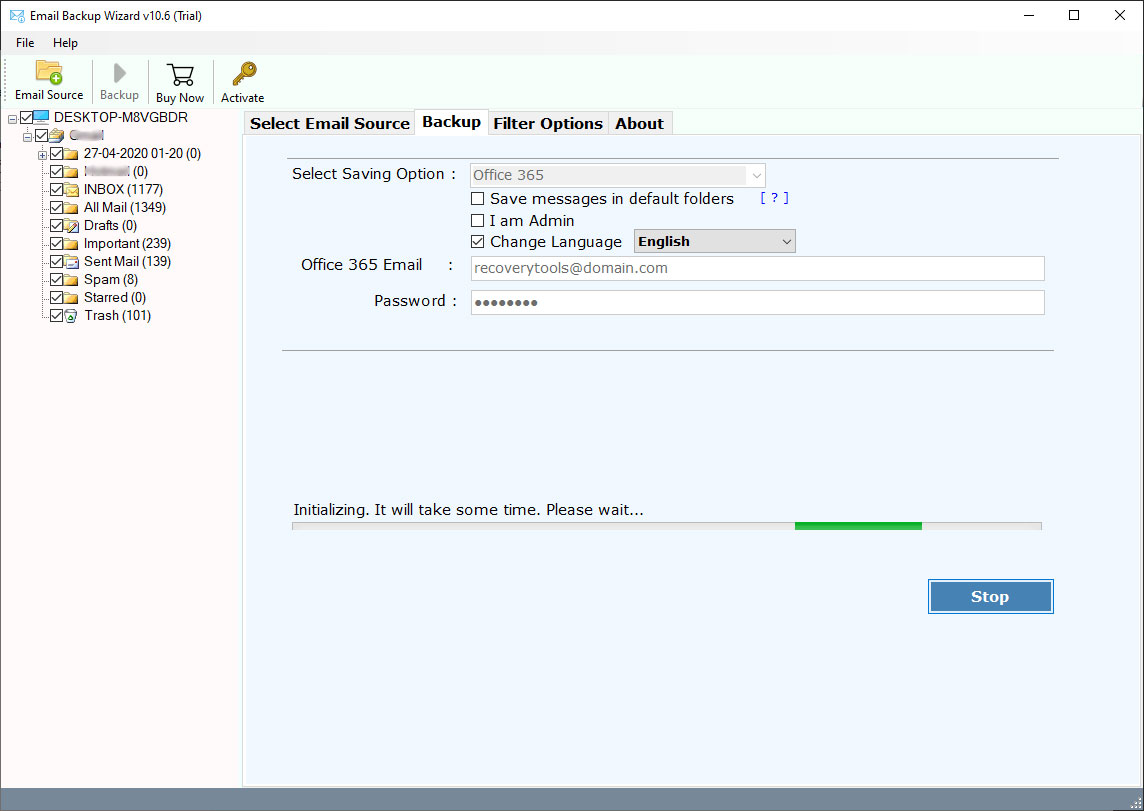 Characteristics of Yahoo Mail to Office 365 Migration Tool
Keep email intact and maintains Yahoo mail folder structure
This utility is programmed in such a manner that users can download the complete Yahoo Mail data in the desired file format with maintained email folder hierarchical structure. The software preserves the folder structure in exact form after the complete procedure. So, users will get the exact copy of their Yahoo Email data after completing the process. It helps them in data management after migration
Selective Yahoo mail email migration solution
Yahoo Mail to Office 365 migrator tool allows its users to transfer all the items from Inbox, Sent, Spam, Trash, and all other folders & labels. The utility provides advanced filter options to import of items on the basis of Date, Subject, email addresses (to, from), etc. filters by providing the required options.
Fully automatic software for Yahoo & small business users
Yahoo Mail to Office 365 migration tool provides a direct way to migrate from Yahoo mail to office 365 by asking only account credentials. Even it permits to migrate from Yahoo Small Business to Office 365. The software provides facility to users to move their Email database like email attachments, plain text, and Email folders from Yahoo mail to Office 365.
Quickly switch from Yahoo to Office 365 Account
This software comes with best graphical user interface platform. It enables users to migrate Yahoo to Office 365 without talking help of any technical persons. It has been developed with the best techniques to save user's time and efforts during Yahoo to Office 365 migration. So, that novice users can also use this easily.
Windows & Mac OS-based Yahoo Mail to Office 365 migration tool
Yahoo Mail to Office 365 migration tool is a completely Windows & Mac OS Based Application to download multiple Yahoo Email accounts to Office 365. One can use this application to export Yahoo emails to hard drive format, webmail account, etc. on all editions of Windows such as Windows 10, Windows 8.1, Windows 8, Windows 7, Windows XP, Windows Vista, etc.
Wrap up
In this blog, we have explained about how to migrate Yahoo Mail to Office 365. Without putting any extra effort user can complete this process. We have also discussed about the Manual and Professional methods. Use a professional solution to migrate Yahoo mail data. If user has still some doubts then he can opt demo version of the utility first. In which he can transfer 25 mails. For more benefits and unlimited migration, users can buy the tool after that.