Microsoft Office 365 Migration Along with All Email Items
Finding solutions for Microsoft office 365 migration, not able to find the correct solutions? In this blog, we will discuss about how to migrate Microsoft Office 365 in the simplest way. It can be done through the help of Office 365 Backup Software. Read complete blog carefully to get over this issue.
Nowadays, everyone wants to use high speed and painless technology to achieve things. People want to take fewer actions as well to get the results. This is the reason why companies chose to migrate from Office 365 to other email applications. Once user decides to move from Office 365 to different email applications, user will need to determine how to do the data migration from Office 365. Every Microsoft Office 365 accounts have emails, contacts, calendars, and every data user wants to keep.
Why to Use Microsoft Office 365 Migration Tool
It can batch convert multiple Office 365 mail items along with its attachments
User can directly migrate Office 365 data to another Office 365 or other email applications
Office 365 migration tool to import O365 emails in different email clients as well as cloud emails.
Able to transfer selective emails Office 365 mails using Advance filter options
Totally standalone Office 365 Migration Utility
Maintain email folder hierarchy structure and 100% safe and simple interface
Export Office 365 mailbox items as well as Emails, Contacts, Calendars, etc.
Workings of the application to migrate Microsoft Office 365 data
Follow some simple steps to start using the application for completing the migration process of Microsoft Office 365 migration:
Download for Win OS
Download for Mac OS
1 – Firstly, install and run the software on your Windows machine.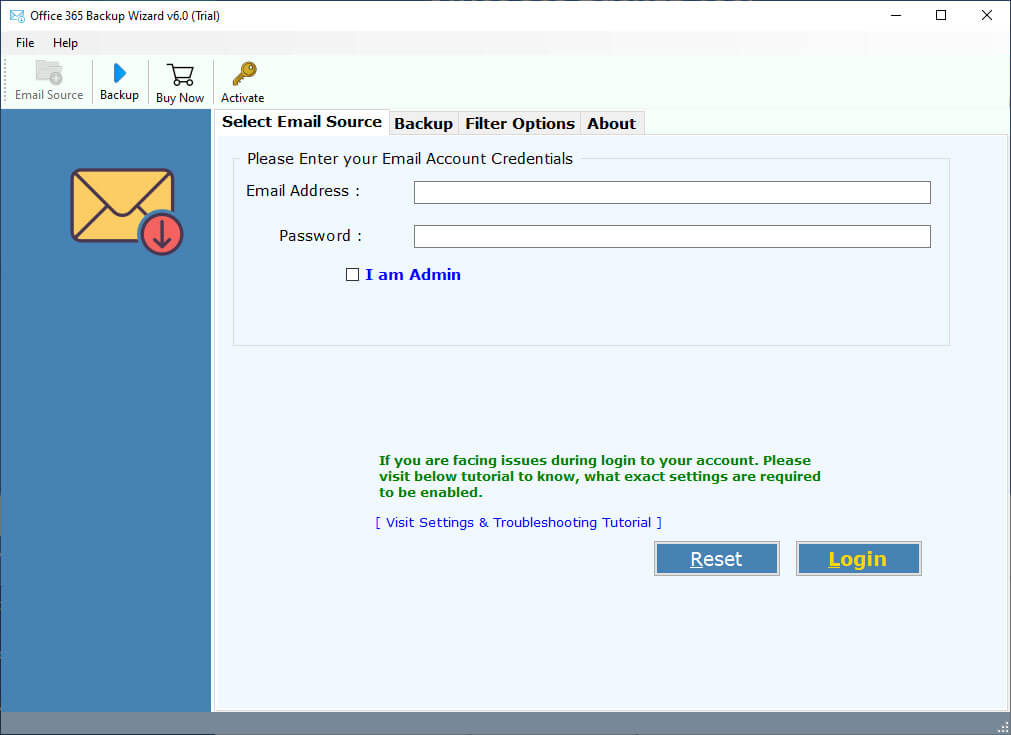 2 – Then, enter Office 365 account credentials in the user interface, and after that click on Login.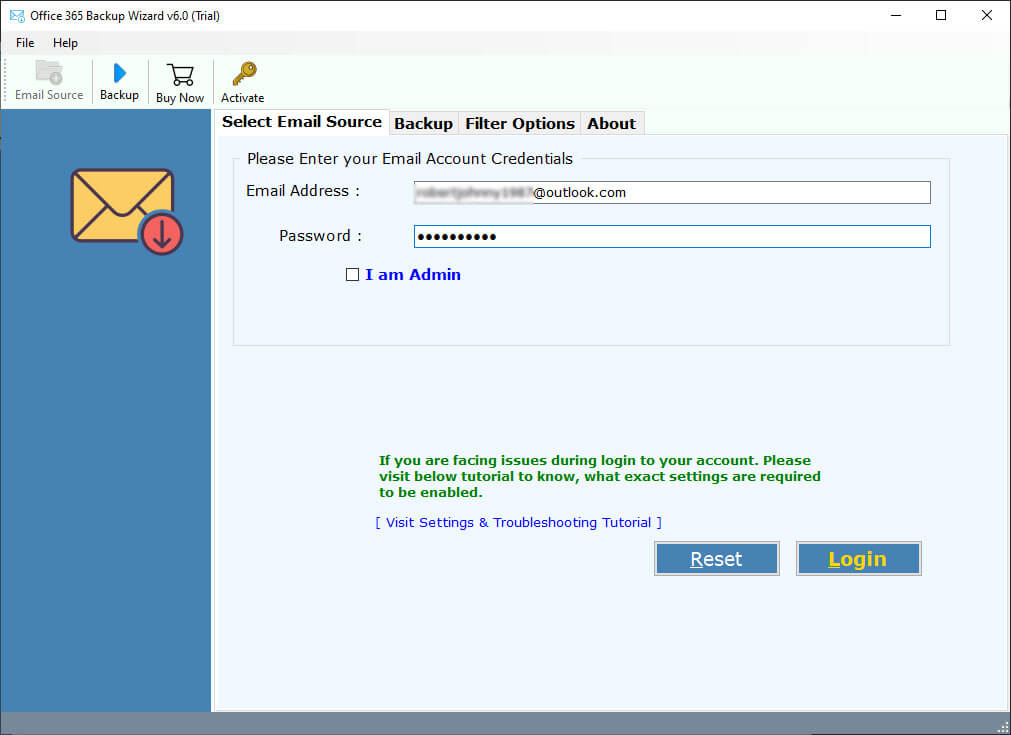 3 – After that, select Office 365 email folders from the list that you want to migrate from Office 365 to other email application.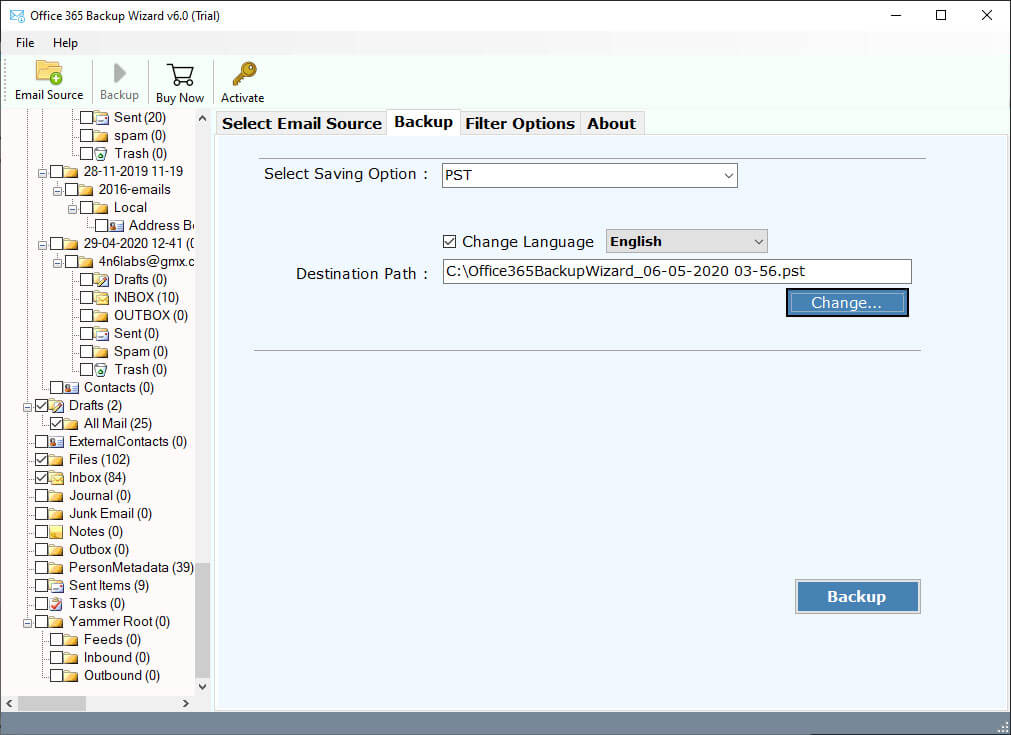 4 – Thereafter, select migration option from saving option.
5 – After that, fill account credentials in the user interface panel for direct migration process.
6 – Lastly, click on backup to migrate from Office 365 to continue the migration process. After completion click on OK and go to the destination location to check the output data.
Fascinating features of Microsoft Office 365 Migration Tool
Migrate Office 365 to Google Mail (Gmail/ G Suite)
Through the help of this Office 365 Migration Software user will be able to migrate his Office 365 data into Gmail or G suite. Without having any issue user can complete this process. However, the software only requires credentials for the source. It performs direct migration between Office 365 and Gmail without any issue of data loss.
Transfer Office 365 data to Yahoo/ Yahoo small business
Office 365 Migration Software helps users to migrate Office 365 data directly to Yahoo Mail. The software only needs credentials. After that, it directly downloads the data to Yahoo account and other online email accounts. The application retains the hierarchy, structure, Meta properties, email headers, etc. in the original form. The application is Windows-based and supports all Windows versions to execute the process.
Download Yahoo Backup Software if you want to download Yahoo emails into multiple commonly used file extensions. It also allows transferring email messages between Yahoo Mail to multiple cloud-based email services . Therefore go with this solution.
Import Office 365 to another Office 365 account
If user is thinking for migrating from one Office 365 to another Office 365, that is also possible with this tool. There are many users who want to import into new Office 365 account. Migrating from Office 365 to O365 is different from migrating from another platform into O365 in some significant ways. But user need not to worry about it. This tool can be use with ease.
Know About Office 365 to Office 365 Migration
Save Office 365 to IMAP
Just by using this utility user will be able to save his Office 365 mailbox data into IMAP. This uniquely designed tool is to migrate complete Office 365 data to IMAP Server data inclusive of all email components such as email address (To, Cc, Bcc, from), Attachments, Subjects, Signature, Text formatting, Inline Images, Internet Header, Hyperlinks, Graphics, Date, Time, Emoji and all. The software also provides the option to transfer complete Office 365 to IMAP Mailboxes folders including inbox, outbox, sent, draft, spam, and local or user personal labels and folders.
Upload Office 365 to Webmail services
There is no doubt that it proves to be the best Office 365 Migration Software. By allowing users to migrate their Office 365 to various Webmail services. One can migrate Office 365 to Gmail, Outlook.com to G Suite, Office 365 to Hotmail, Rediff mail to Outlook.com, Yahoo Mail, or Yahoo Small Business Accounts to Office 365 instantly.
Download Email Migration Software for transferring email messages between all cloud-based email services without manipulating any original information.
Winding-up
In this above blog, we have mentioned about the Microsoft office 365 migration. If you are also one of Office 365 account users and want to migrate data into different email applications. However,  you can read this blog and download the recommended solution. The best part of this application can migrate exact data from Office 365 account. Office 365 Migration tool supports all Windows editions.