Can Outlook Import MBOX Files ? Top-Notch Solution to Solve this Query
Read this blog to resolve this query- 'Can Outlook import MBOX files?'
I am switching from Apple Mail to Outlook 2019. So, I have Apple Mail MBOX files with me which I need to access in the Windows environment i.e. Outlook. Now, I am in a major dilemma that can Outlook import MBOX files? If yes, then how?
Presently, MBOX is a file format that is compatible with multiple email clients like Thunderbird, Apple Mail, Spicebird, Entourage, etc. On the other hand, Microsoft Outlook supports PST file format. Due to wide usability and portability features, it is highly desired over MBOX.
There is no native method provided by Outlook for importing MBOX files. Due to the technical dissimilarities in file formats of these two, users are in search about 'how can Outlook import MBOX files?'
Hence, if you have such work-related requirements in which you are drawn towards Outlook. Then don't worry!
Read this entire blog to know how can Outlook import MBOX files.
How Can Outlook Import MBOX Files ?
Since Outlook recognizes only .pst file format thus you will require a solution to convert your MBOX database into that format only. The BitRecover Products are in high demand due to their cutting-edge features. Its MBOX to PST Converter Software is highly recommended for those people who wish to know how does Outlook import MBOX files.
This is the direct download button link which you can use for testing purpose. (It's a trial version).
Before moving towards the solution, read all does this software helps you out in the conversion!
It enables the users to load single or multiple MBOX files to the Outlook application.
The software is highly compatible with all Outlook versions – Outlook 2019, 2016, 2013, etc.
There is an option to create a separate or single output pst file for each MBOX file.
It permits the users to perform the batch migration of MBOX files to MS Outlook.
This product is helpful for files exported from any MBOX-supported email service.
Along with emails, the tool can import MBOX attachments to Outlook too.
Users can import selective MBOX files to perform the conversion.
Complete Solution About How Does Outlook Import MBOX Files ?
First of all, download and install the software on your computer machine.
Now, choose either of these options- 'Select Files…' or 'Select Folders…' in order to import data.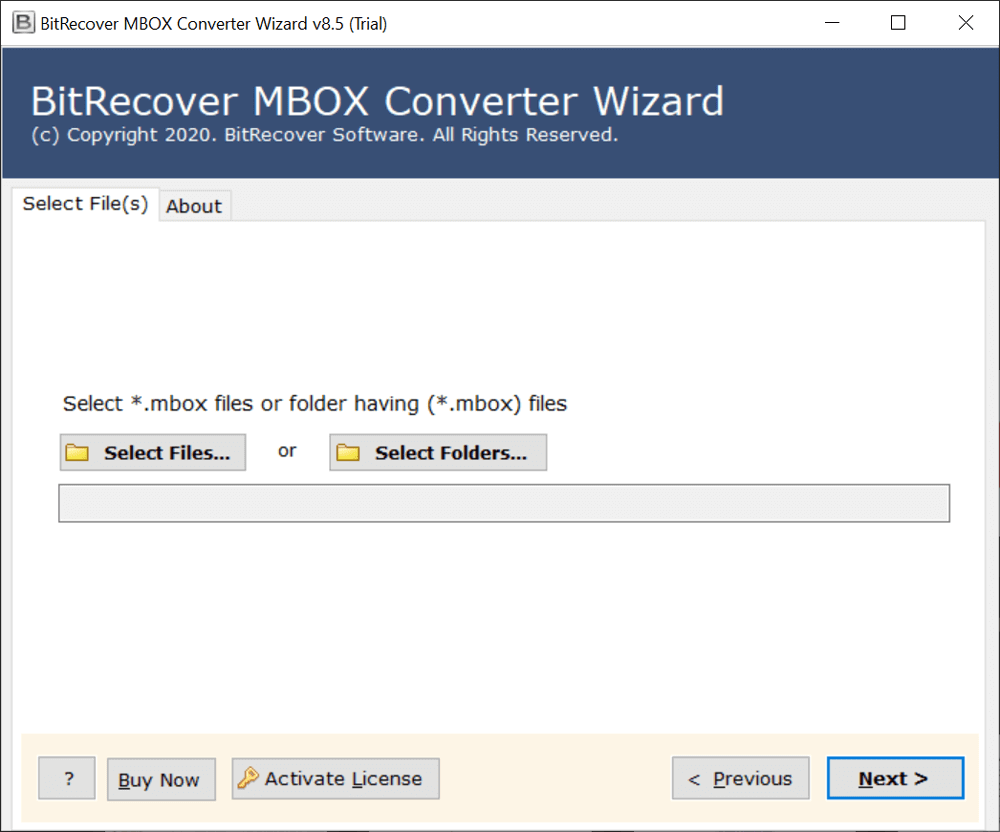 Then, select desired MBOX mailboxes to proceed with the conversion.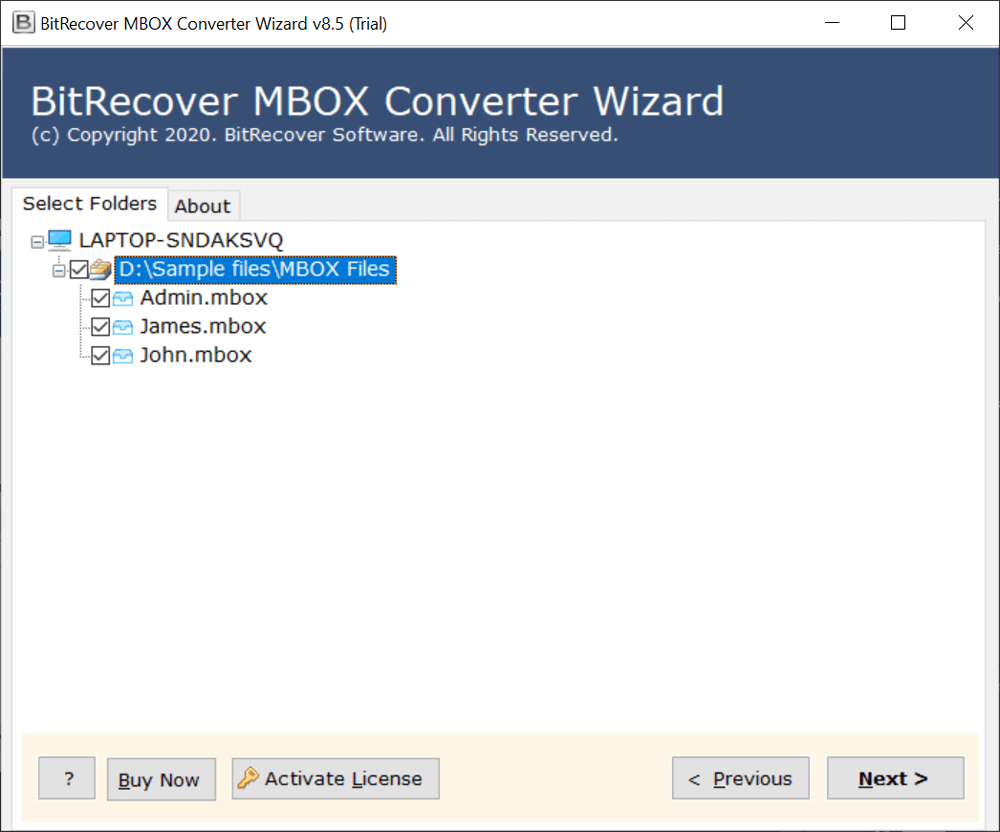 Thereafter, pick PST as a saving option as shown in this picture.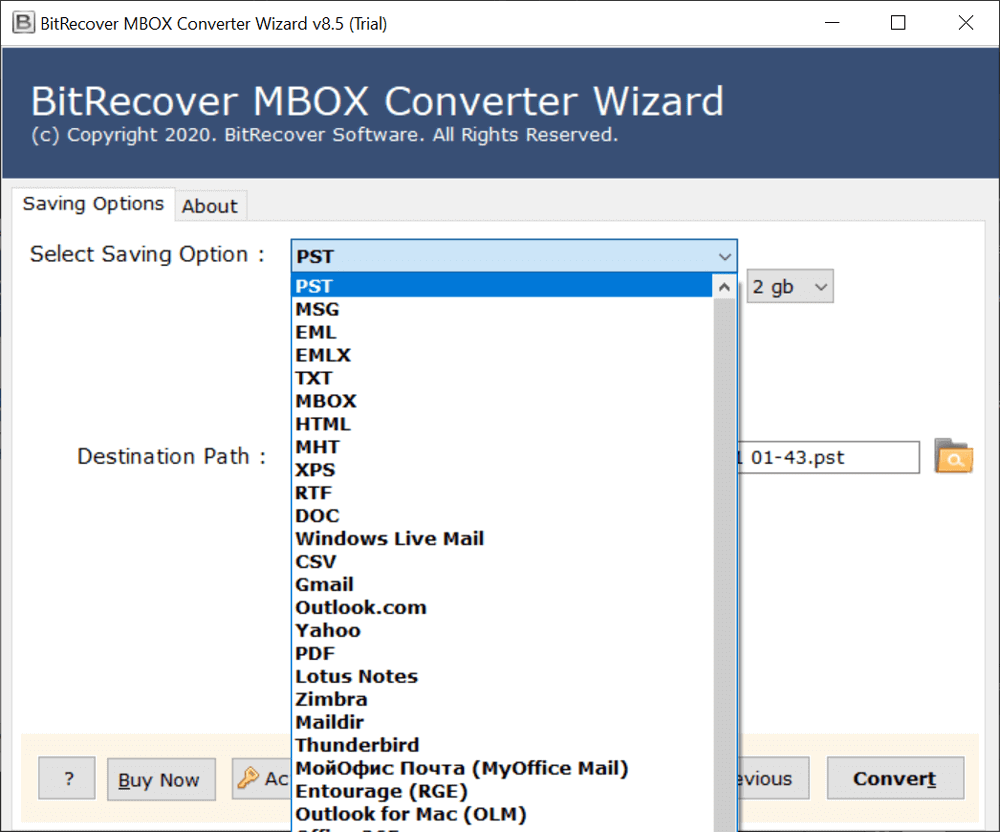 Next, there is a separate option to create PST per MBOX file. So, choose if required.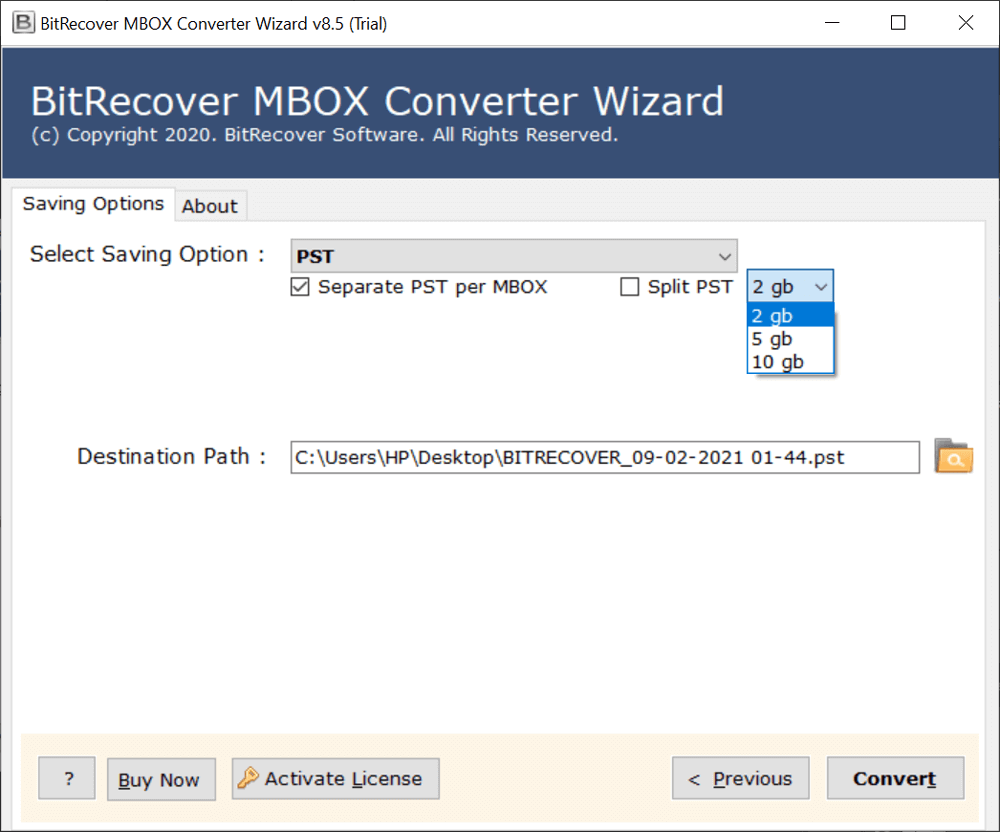 After this, choose any destination folder where you want to save the output.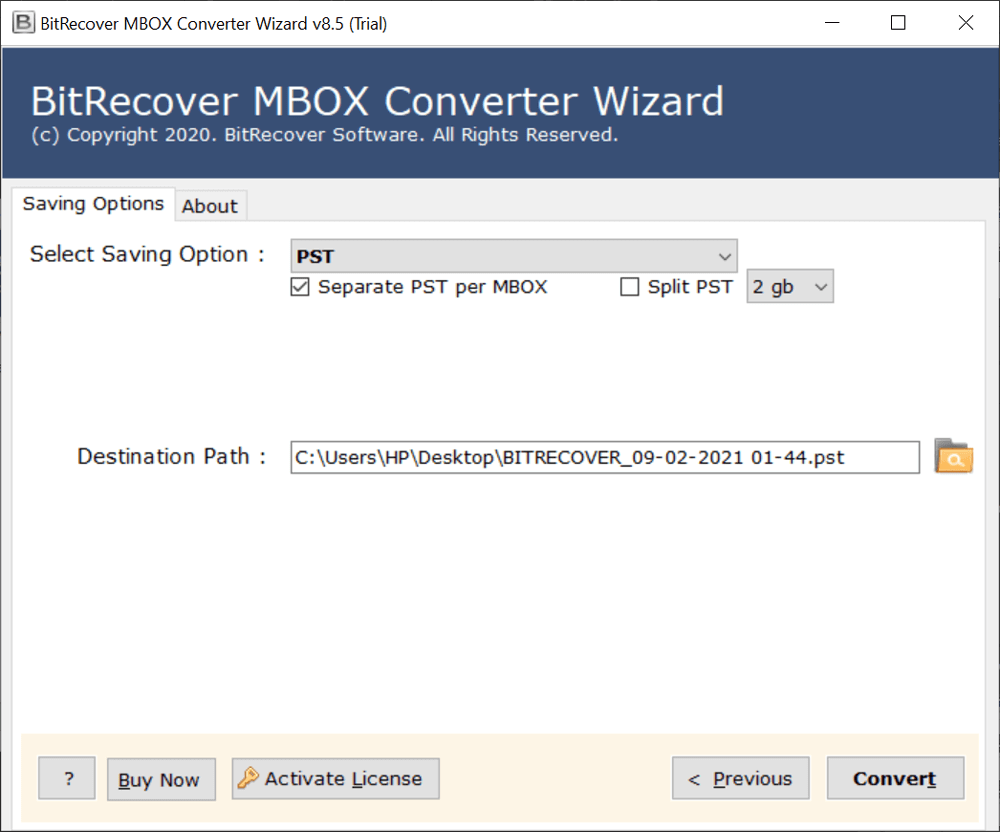 Lastly, press on the Convert tab to begin the task.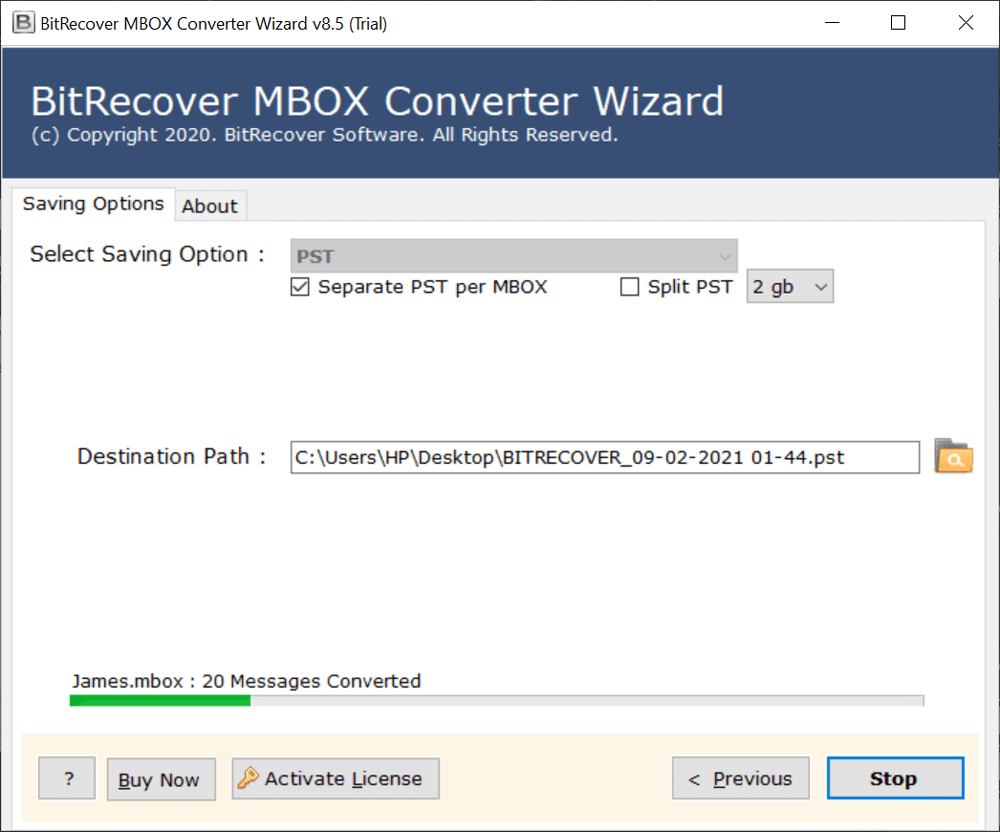 Finally, the process completes with a Conversion completed message.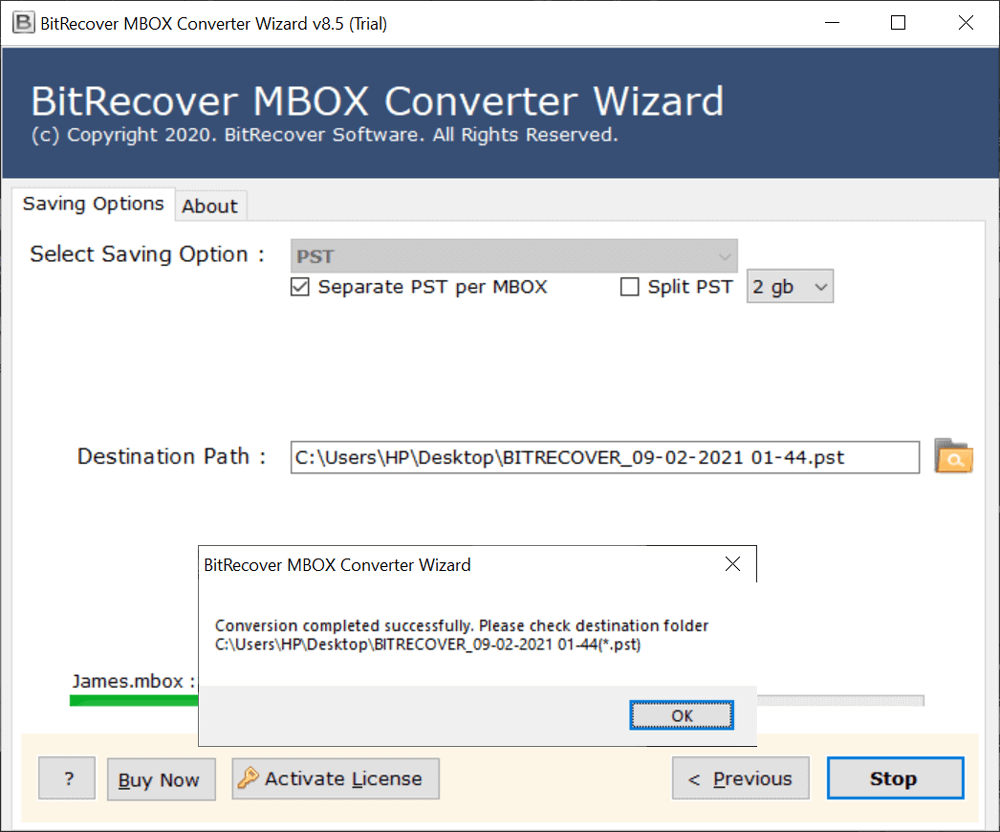 Now, you can go to the resultant folder to check all .pst files for Outlook.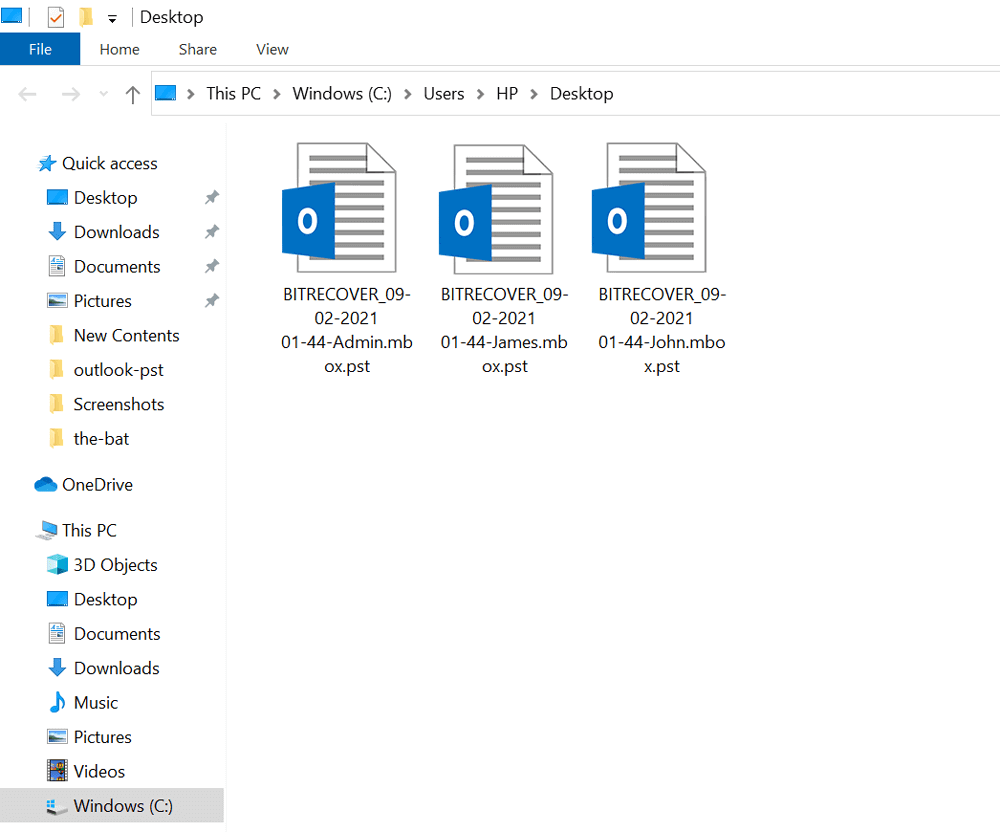 FAQs
Can Outlook import MBOX files in batch with this tool?
Yes, you can choose multiple files at once with this software to perform batch conversion.
Does the software support Windows Server 2019 machine?
Yes, it is compatible with all Windows OS including Windows Server 2019.
How can I test the software before investing my money on it?
Try the free demo version for evaluating the tool's working. It allows importing top 25 MBOX data items to Outlook. Later you can buy the license keys for complete migration.
Conclusion
In the above blog, we have explained a complete solution to solve this query –'Can Outlook import MBOX files?' The suggested software is 100% professionally tested and gives precise results. There are no bugs or errors associated with this tool. Since it comes with a very interactive Graphical User Interface so you will not face any issues while using it. For any queries related to the product, kindly talk to our support team via live chat.