How to Import MBOX to Thunderbird ?
Introduction: Do you have MBOX files and intend to import MBOX to Thunderbird email client? No need to hassle anymore. This blog covers all the aspects of importing MBOX file into Thunderbird.
Mozilla Thunderbird is a freeware email client application presently popular among people due to its upgrading features and simple interface.
Different email applications like Apple Mail, Eudora, Entourage, Opera Mail, Google Takeout supports MBOX format. So, maybe if you have MBOX files of such email applications and wish to import MBOX to Mozilla Thunderbird then, you need Mozilla Thunderbird Import Tool for such data import process.
What Logics are Possible to Import MBOX to Thunderbird ?
As such the reasons could vary, why the users want to import MBOX to Thunderbird. But the prior most reason is to open MBOX data file without its native email client. If you are willing to open MBOX data without its parent email application, then you need MBOX compatible email client. Since Thunderbird runs on both Windows and Mac, many of you choose Thunderbird for opening MBOX files.
Now, coming to the solution to import MBOX to Thunderbird, there are two different approaches to achieve this file migration:
Using ImportExport Tools – free add on
Using automated approach – recommended software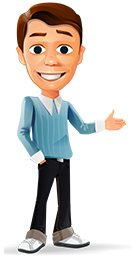 Get Instant Solution
You need to follow given instructions to import MBOX into Thunderbird automatically.
Install & run Thunderbird Import Wizard.
Add MBOX files in software interface.
Check required MBOX files and press Next.
Automatically chooses default destination path.
Tap on the Next button to start importing.
Related blog post: How to Import EML to Thunderbird?
Import MBOX file to Thunderbird using ImportExportTools Add-ons
First of all, install ImportExportTools Add-ons on your Thunderbird.
Restart Mozilla Thunderbird and go to Menu bar << Tools option.
Scroll down this option and select ImportExportTools option.
Thereafter, choose the Import MBOX file option to continue.
Now select MBOX file from your PC and complete the process.
Restart Thunderbird for previewing the imported mailbox file.
Constraints of this Manual Process of Importing MBOX Files:
While you try to import MBOX to Thunderbird Windows with this manual technique, you may suffer from the following issues:
May get some missing email attachments of MBOX files.
Get broken inline images present in MBOX data.
You can get misplaced MBOX mailboxes.
Erroneous header information.
Import MBOX to Mozilla Thunderbird using software
To escape the shortcomings of the above manual process, use the suggested toolkit. With the help of this software, you can import batch MBOX files to Thunderbird. All you need to do is to download and install the utility on the computer.
Launch the recommended software and choose one option from Select Files or Select Folders for uploading .mbox files.

Now you can preview all selected files in the software window, choose required files, and press the Next button.

Thereafter, the tool will automatically choose the default destination path of the Thunderbird profile.

After that, tap on the Next button to start importing .mbox files into Thunderbird profile.

At last, after completion of the task, run your Thunderbird for previewing the imported emails.

Top Benefits of Using this Software
Although there any many advantages of this application, but here we are discussing the top 3 features:
1. Compatible with MBOX files of many email clients: The MBOX files is created by several email applications in formats like MBOX/ MBOX/ .MBOX. In order to import MBOX to Thunderbird, you can choose MBOX files of many email applications. It supports to import Apple MBOX to Thunderbird, import Gmail MBOX to Thunderbird, Eudora to Thunderbird, Entourage, Opera Mail, Alpine, Spicebird, Claws Mail, SeaMonkey, Netscape, Mail Copa, Evolution, Postbox, Earthlink, Pocomail, Google Takeout, Mulberry, KMail, Turnpike.
2. Windows OS compatible: This software can be launched on all 32 bit and 64 bit Windows OS. Hence, you can run the tool on Windows 10, Windows 8.1, Windows 8, Windows 7, Windows XP, Windows Vista, Windows Server 2019, Windows Server 2016, Windows Server 2012, Windows Server 2008, Windows Server 2003, etc.
3. Batch import MBOX to Thunderbird: The software is skilled enough to import MBOX to Mozilla Thunderbird in bulk together with attachments. Also, not only the current MBOX emails, the users can also import old emails to Thunderbird without any hitches. You can import .MBOX data into the software panel with the dual options:
(i) Select files: Using this option, the tool makes a separate personal storage file for each MBOX file.
(ii) Select folder: With the folder mode option, one can import multiple MBOX files into a single file.
Frequently Asked Queries
Can I import MBOX emails to Thunderbird without installing the MBOX supportable email client?

Yes, you can import MBOX to Thunderbird without any external installation.

I have few of apple mail MBOX emails. Does the software allows me to import selective MBOX to Thunderbird ?

Yes, in the preview panel of the software, you can choose some selective MBOX email files or folders for conversion.
Bringing All Together
The above blog describes a proper solution to import MBOX to Thunderbird. Hence, if you are willing to perform batch conversion of MBOX mailboxes into Mozilla Thunderbird. Then, the above automated solution is best for you!
It provides 100% precise results and enables you to do this data import process without losing a single bit of information. For more doubts, feel free to get in touch with our technical support team.
Also Read: