Optusnet Email Settings for Outlook, iPhone, Gmail, Android and other
BitRecover Support Team | June 10th, 2020 | Email Settings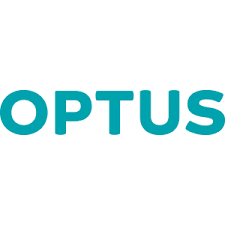 According to our survey, Most of the user's are looking for Optusnet Email Settings so that they can change their User Interface to any other Email Client for their Outgoing and incoming emails according to their inconvenience. In addition, If you are a Optus user who are looking for IMAP Settings to setup your account in Outlook, iPhone, Windows Mail Android etc and then, you will get detailed information about the Optusnet.com.au IMAP Settings.
First of all, To configure any Email account we need Optusnet Email Server Settings given listed below to enable IMAP and SMTP Settings for Optusnet correctly therefore, copy below Optusnet Email settings for Outlook, iPhone, Gmail, Android and configure your account without any issue.
To do it easily we have provided below the Optusnet IMAP Server Settings therefore, you don't need search anything just copy the below listed Settings and use in your preferred email application or Mobile devices without any problem.  
Optusnet Email Settings for Account Configuration:
So, If you have any other questions about Optusnet IMAP Settings?Then, please Contact us.
| Email Settings | Port Number |
| --- | --- |
| Optusnet IMAP Incoming mail server: | |
| Optusnet POP3 Incoming mail server: | |
| Optusnet SMTP Outgoing mail server: | |
How to backup Optusnet emails to Any other Email Application?
Are you looking to backup Optusnet emails to any other Email application with a hassle free solution then, try the advanced utility tool Optusnet Backup Wizard which will convert all your emails keeping the same folder hierarchy Now, you can also try the demo version which will convert 25 emails per folder to check the basic functionality and process of the tool.
So, Let's take a glimpse on Adavnced features of the tool
 To backup your Optusnet emails you will get more than 30+ saving options.
 You can also transfer your Optusnet mailbox completely without any file size limitation. For instance, you can convert unlimited data from Optusnet.
This professional tool will also back up all emails with attachments that hold all email properties like date, time, cc, cc etc.
 Also, You can Perform Migration for selective emails using "Advanced Date Filter" option.
Moreover, users can also download the software on all versions of Windows, i.e. Windows 10, 8.1, 8, 7, Vista, XP, etc.
Note: Firstly, download the free demo version of the Optusnet Backup Wizard thereafter, you can purchase the license key. it's simple and user friendly tool which will backup your complete data with precision.

 
Now, Let's Understand complete Optusnet backup process using illustrating video:
In Conclusion: In this blog we have explained how can one easily configure your Optus webmail account any Desktop client or Mobile device using just given above IMAP/ POP Settings and SMTP Settings So, just use the correct given setting then, successfully setup without having any knowledge.
Sometimes, we need to backup our emails so, one of the solution is manual configuration of your account in your desired email application Another automated tool will facilitate you to migrate Optus emails using best professional software Optusnet Backup Wizard it is trustworthy solution therefore, we would recommend to give it a try.
So, If you are still unable to login with Optus webmail account using the above Email settings or if you have any further questions about Optusnet Email settings therefore, get an expert-recommended solution, Contact us. In addition, you can also contact us by email through support@perfectdatasoftware.com.
Similar Blog Posts: