The Simplest Guide for Rediffmail to O365 Migration
If you want to digitally change the way you operate your business then move your email platform to Office 365 webmail. Transfer the Rediffmail webmail data with the help of BitRecover Rediffmail to O365 migration service. In this blog, you will read the complete process to do this process.
We at BitRecover offer professional email migration support services to enterprises of all sizes. With the help of our solution, you can seamlessly move data on time and on budget.
Why Select BitRecover Rediffmail to O365 Migration Solution ?
Office 365 (now Microsoft 365) is an Industry leader in offering Business email hosting and webmail services. The majority of fortune 500 companies and multinational companies are liking the benefits of the Office 365 service.
Moreover, O365 is a cost-effective cloud-based business productivity suite that gives high flexibility and low costs that multiple small, medium firms can benefit from.
BitRecover Rediffmail backup tool is the suggested solution to move entire data from the Rediffmail webmail without experiencing any downtime issues. We have years of experience in email conversion for organizations of different sizes. Our expert team has designed the application with a fail-proof migration strategy.
We assure you that using our application will streamline the process to migrate from Rediffmail to O365 and will help you to get an advantage from Office 365 growing cloud-based productivity suite.
How to Migrate Emails from Rediffmail to Office 365 Account ?
First of all, download and install the software on your Windows or Mac machine.

Now, from the email source list, choose the Rediffmail option. Then, enter the email address and password of the Rediff account and click on the login button.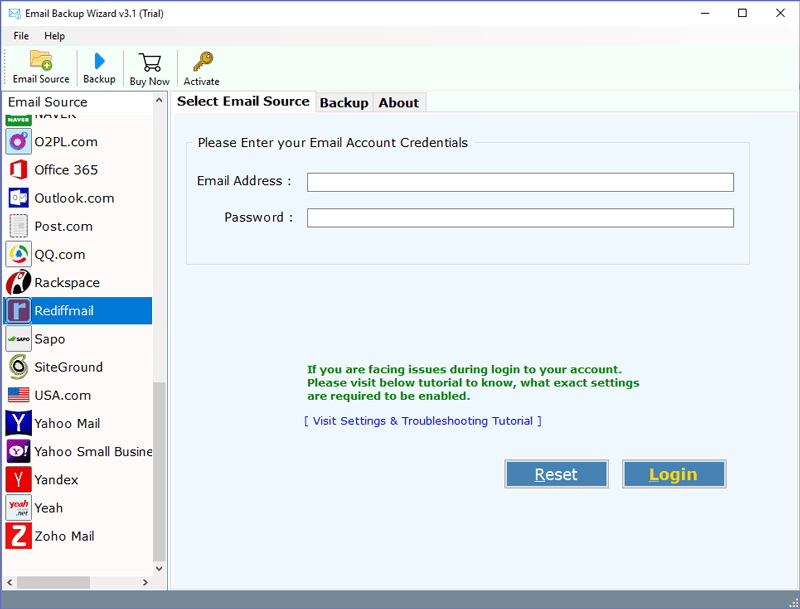 Then, select the mailboxes where you want to move data.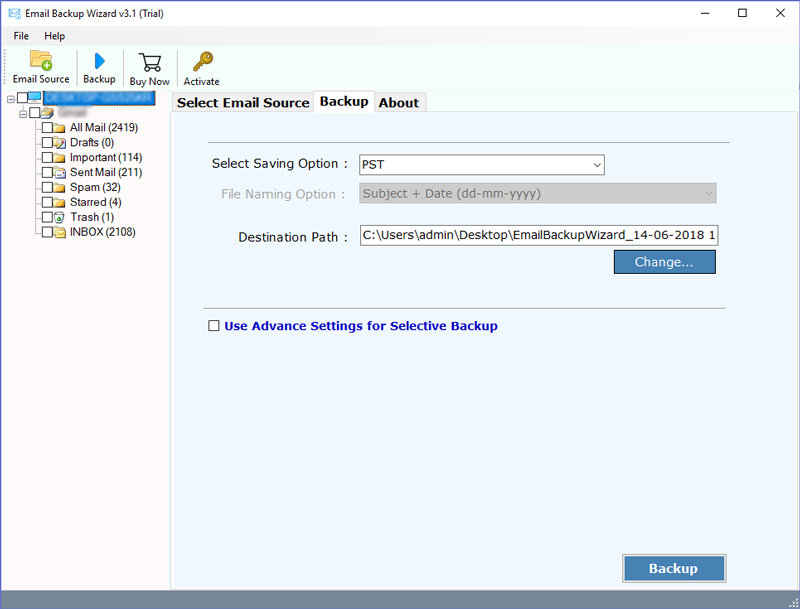 Thereafter, choose the storage option as Office 365. Specify the email ID and password of the Microsoft 365 account in the respective fields. If you are an administrator, then enable the 'I am Admin' option.
Lastly, click on the backup tab to start the Rediffmail to O365 migration process.
Peculiar Features and Advantages of Software
After using the Rediffmail to Office 365 migration tool, you can enjoy many benefits such as –
Bulk conversion of Rediffmail mailboxes to O365 all at a time using batch mode feature.
Requires only source and destination account credentials for the migration process.
Various data filter options for selective Rediffmail to O365 migration task.
Gives a live migration of emails and attachments from Rediffmail webmail.
No alterations in the original folder structure of the Rediffmail account.
The email components, images, hyperlinks, signatures are kept preserved.
Fully compatible with the latest Microsoft Windows Operating Systems.
Frequently Asked User Queries
Ques: How can I migrate from Rediffmail to O365?
Ans: Follow these steps to move Rediffmail webmail to Microsoft 365:
Launch the Rediffmail to O365 migration tool.
Choose Rediffmail & enter its account login details.
Select required email folders.
Pick Office 365 and fill in its account credentials.
Begin to migrate Rediffmail emails to O365.
Ques: Can I perform bulk Rediffmail to O365 migration with your software?
Ans: Yes, with the help of this software, you can batch convert all Rediffmail emails to Office 365.
Ques: How can I check the compatibility and usefulness of this application?
Ans: You can utilize the free trial version whose sole purpose is for demo. With it, you can migrate top 25 email items from Rediffmail account.
Ques: Being an amateur, how can I trust that your tool will help me to migrate Rediffmail to Office 365 with precision?
Ans: The BitRecover Rediffmail to O365 migration Wizard is very user-friendly and comes with a self-descriptive interface. Hence, there is no need to hassle while using it.
Ques: Does the tool allows me to move Rediffmail email items in a selective manner into my Microsoft 365 account?
Ans: Yes, in order to do so, you can take the help of filter options. These will enable you to selectively transfer Rediffmail webmail to Office 365.
Concluding words
In the above blog, we have explained the complete process to execute the Rediffmail to O365 migration. Any non-technical user or a professional can utilize our tool for a fail-proof conversion of the Rediffmail database.
Also, in order to check how this application works, you can download the demo edition. You don't need to pay anything for using the demo version. After getting complete satisfaction, buy the license keys for unlimited data conversion.