Know How to Export / Convert OLM Files to Thunderbird Application with Attachments
Don't Know ?
How to Import Outlook 2019, 2016, 2013 OLM to Thunderbird Local Profile and Folders?
Also, Having Difficulty in Converting OLM Files into Thunderbird ?
Most of the users switch from Outlook OLM Mail to Thunderbird because Thunderbird is an open source (free) email client, compatible with Windows, Mac OS, Linux. However, they face a notable problem while migrating Olm emails to local Thunderbird folders, such as invalid characters, missing folders, and cannot find the appropriate step-by-step process to convert Outlook 2019, 2016, 2013 OLM to Thunderbird account.
Well now,
You have landed up in an apt blog, where you will find the best suitable way to import OLM files to Thunderbird, Local Profile and TBD Folders.
Pro Tip: OLM Converter is the fastest and most secure way to export Mac Outlook data files to Thunderbird account even without any data loss.
How to Convert OLM to Thunderbird Account ?
Free download All-in-One OLM to Thunderbird File Converter which successfully works as an OLM to Thunderbird Converter because it has a segregate option to change Outlook OLM files to Thunderbird profile.
Now start the application, it provides double options to load OLM files, that is, Select File or Select Folder. The user can choose according to their need.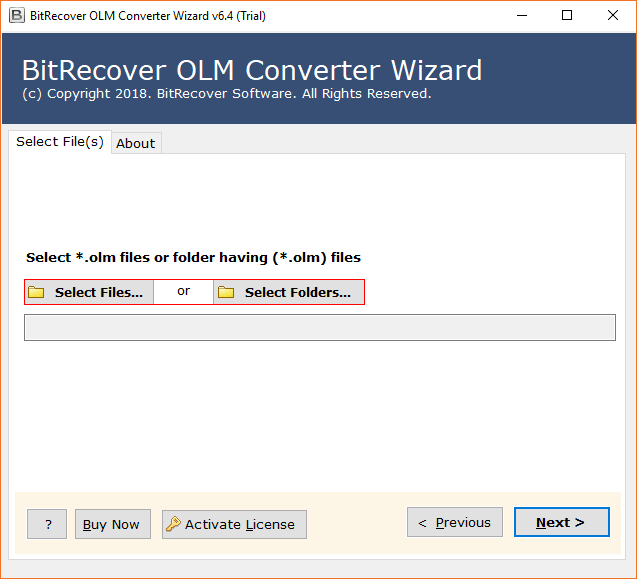 Once you select the OLM file / folder, the tool will show its path >> hit on the Next button to import OLM to Thunderbird.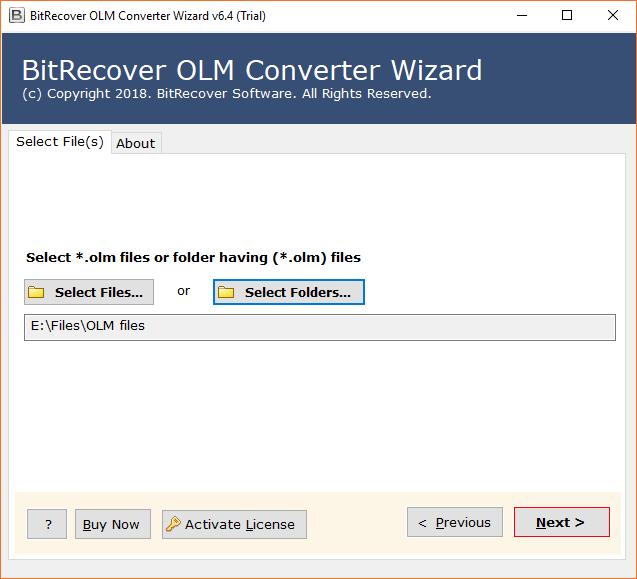 After adding .olm files in the software GUI, all the email folders in the tool panel will be displayed, now choose folders and press the Next button to convert OLM to Thunderbird.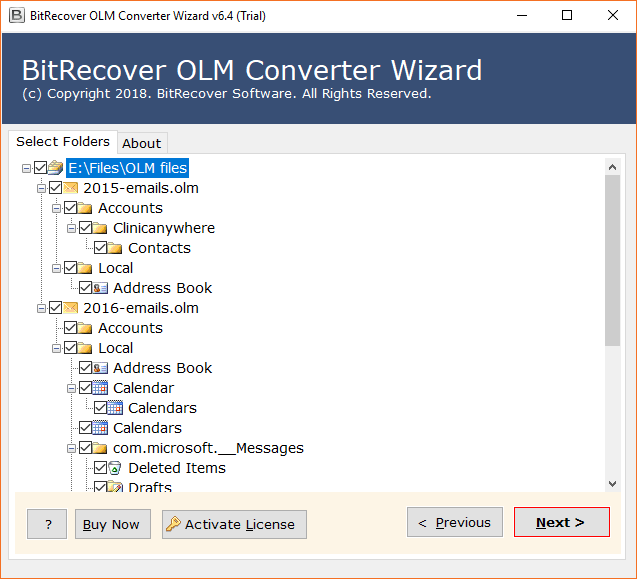 OLM to Thunderbird converter offers multiple saving formats, choose Thunderbird from the list of saving options.
By default, it will save the resulting Thunderbird files on the desktop, but users can also change the destination path by clicking on the Browse icon. After selecting the route, click on the Next button.
Outlook OLM to Thunderbird conversion process is running, it takes some time according to the size of email messages.
Here you can see Resultant Thunderbird files including email attachments.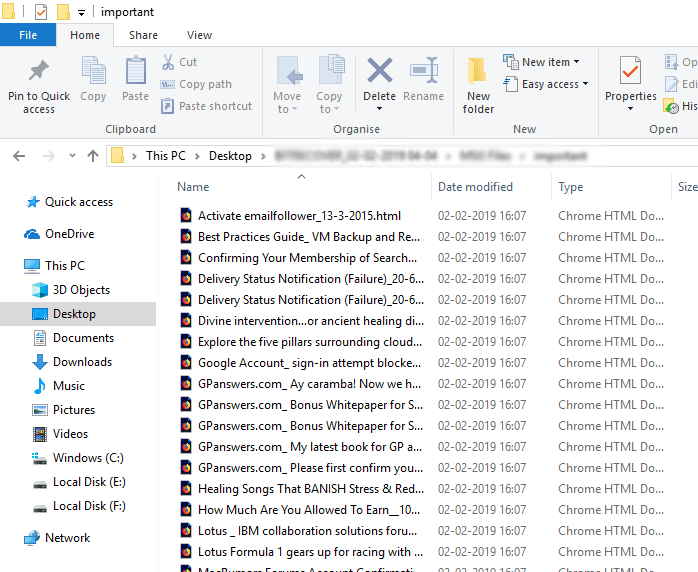 Why Users Migrate OLM to Thunderbird ?
The reasons why users prefer to choose Thunderbird are because of its features such as:
Gives Excellent IMAP support
Provides a quick search bar where you can find the message you are looking for with a single click and a few keystrokes
It has automatic updates compared to Mac Outlook
Better encryption and PGP support
There are phishing filters that warn if certain websites seem to be stealing personal information
Inbox filters
Message color code
Kerberos authentication
It has better message management and has an interface with tabs, that is, you can load links in separate tabs in the messages panel
Having Smart folders and address books
It has integrated RSS support
Includes a view of unread folders that makes it much easier to focus on the folders that need attention
It's a very capable Usenet program in its own right.
Expert Solution to Convert OLM to Thunderbird
When users want to import OLM files to Thunderbird, they cannot do find any safe solution for the same. Therefore, these files must be converted into .mbox files. There are no methods available to convert OLM files to Thunderbird files manually. So for this expert solutions will be needed. OLM to Thunderbird Converter Tool is one of those solutions that would effectively convert OLM to Thunderbird mailboxes. It has a series of incredible features such as:
OLM to Thunderbird Converter Prominent Features:
To save the valuable time of our users, the tool offers the functionality to import OLM files to Thunderbird in bulk at the same time without damaging the data.
The software keeps all attachments safe during conversion from OLM to Thunderbird.
The best thing about the utility is that the user can change the destination route according to its ease, besides, it also helps the users to manage the naming conventions of files according to different formations.
It is a 100% reliable application and migrates only the selective folders of OLM files to the Thunderbird profile.
The most important thing is that you do not need to download any third-party application to perform the migration since it is a completely independent application.
The main advantage of using the tool is that it can convert a large size OLM file because the toolkit has no size limitations. With this application, one can convert unlimited emails from OLM to Thunderbird mailbox.
Closing
We have mentioned all the major information about the process to convert OLM to Thunderbird in the above section. If you want to know other details related to BitRecover OLM to Thunderbird Converter, then do not hesitate to contact our support team since our experts are available 24 hours a day. This software comes with a free demo edition that allows you to convert 25 emails from each OLM folder to Thunderbird account. First, check the functionality of the tool by using the free edition and after clearing all doubts, you can freely buy the product with a 30-day money back guarantee.