How to Open Google Takeout Gmail MBOX files ? – Complete Guide
Google Takeout is a basic and viable method to download Google email account. But, if you don't have MBOX supportable email clients on your desktop. Then, these gTakeout archives will be in vain. You won't be able to open Google Takeout files on your android, iPhone, Mac, computer.
Best and reliable method to view Google Takeout archives is to use a trustworthy Google Takeout MBOX reader application.
Rejoice Gmail users – now you will be able to open Google Takeout Gmail files without any MBOX email clients. Yes! The name of the application is BitRecover Google Takeout Viewer.
As the name suggests, this software enables users to open Google archive mail without requiring the support of any MBOX email client.
How to Open Google Takeout Files on Computer ?
It can be a little tedious if you search for the manual techniques to open Google Gmail archives on computer. The following stepwise procedure comes with some easy guidelines using which you can easily open Google Takeout (archive) files:
First of all, download and install the Google Takeout MBOX reader program. Below the Menu bar, you can see the Open option, just press it.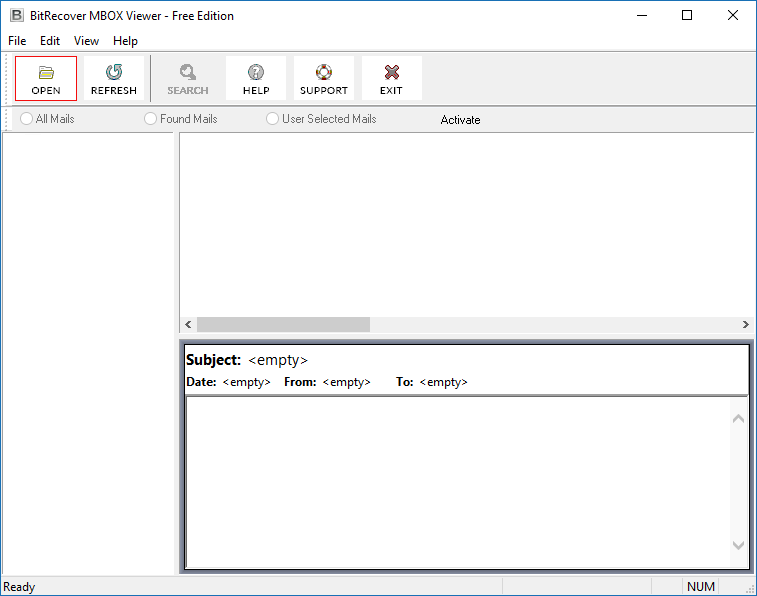 Now, choose the Google Takeout MBOX archives which you have downloaded and tap on the OK button.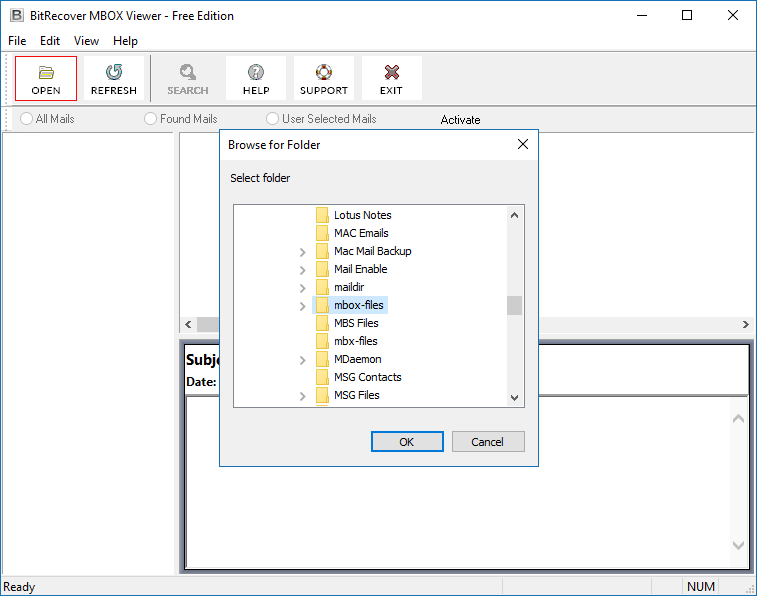 At this step, you can read the Google Takeout files in the software panel.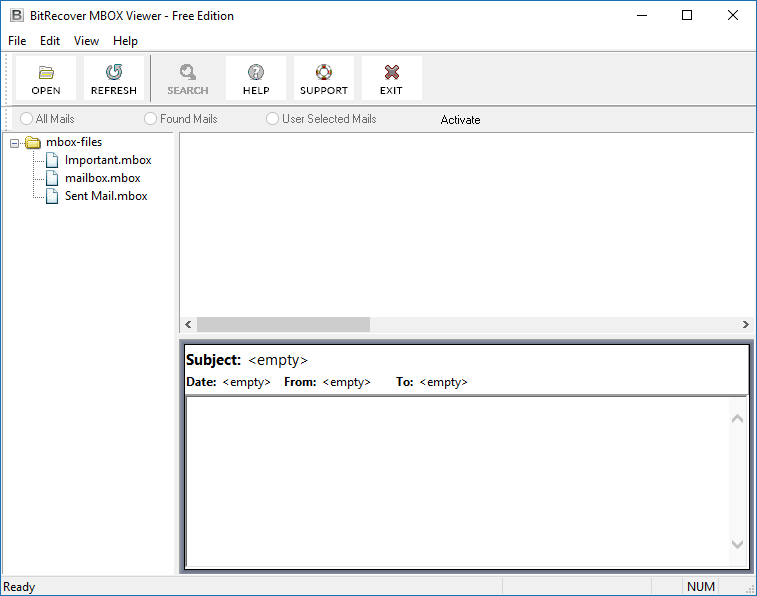 Click on the desired Google Takeout MBOX file for viewing particular data present in the email file.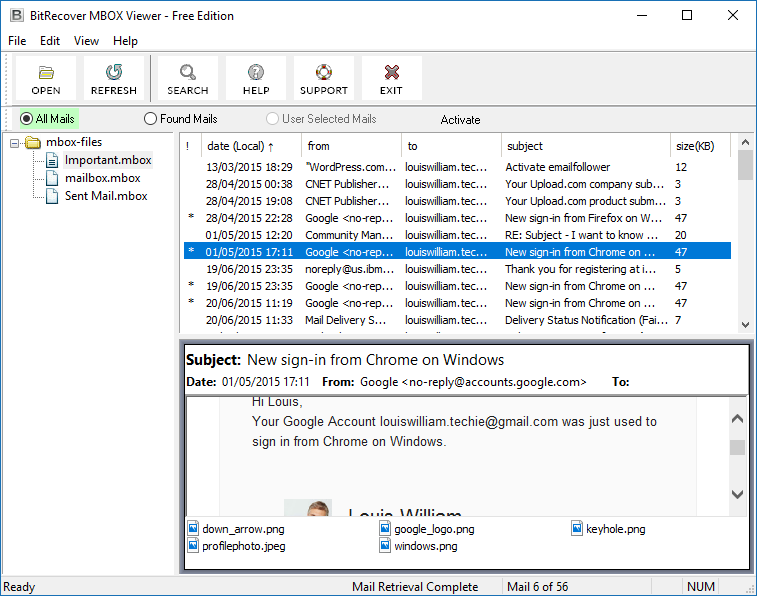 If you double-click on that file, you will be able to see the associated attachments too.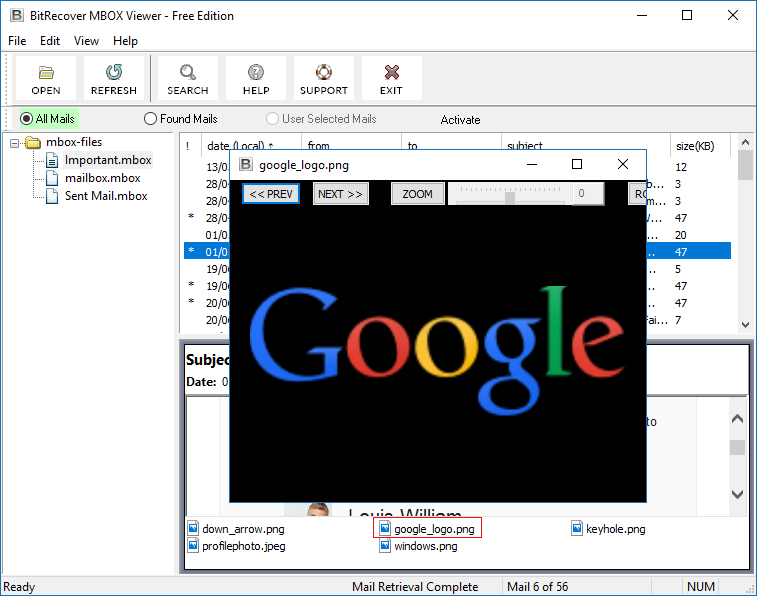 The pro edition of this software permits to export email message too in the formats – CSV, text, HTML, PDF.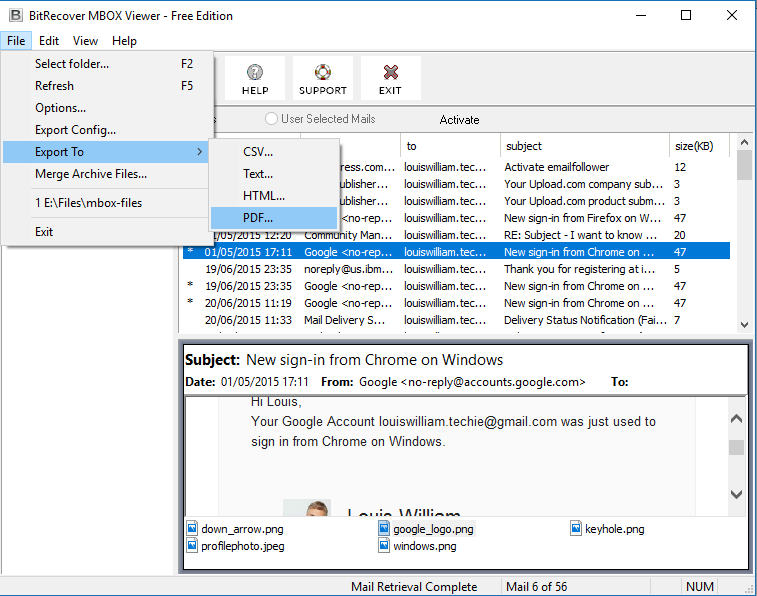 So, you can click on File>> Export Configuration to avail the multiple advance settings.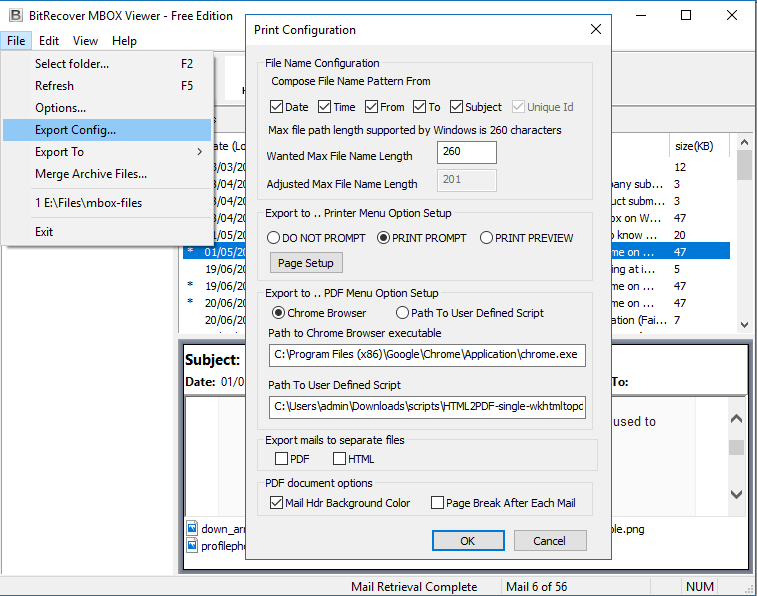 Also, click on the Merge Archive Files to merge several Google Takeout MBOX files into a single file.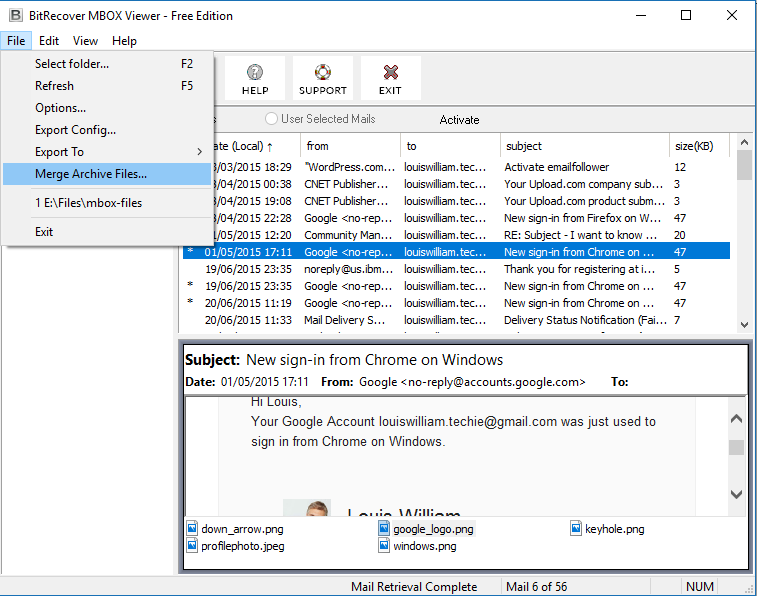 Use the Search Google Takeout files with the help of advanced search filter option.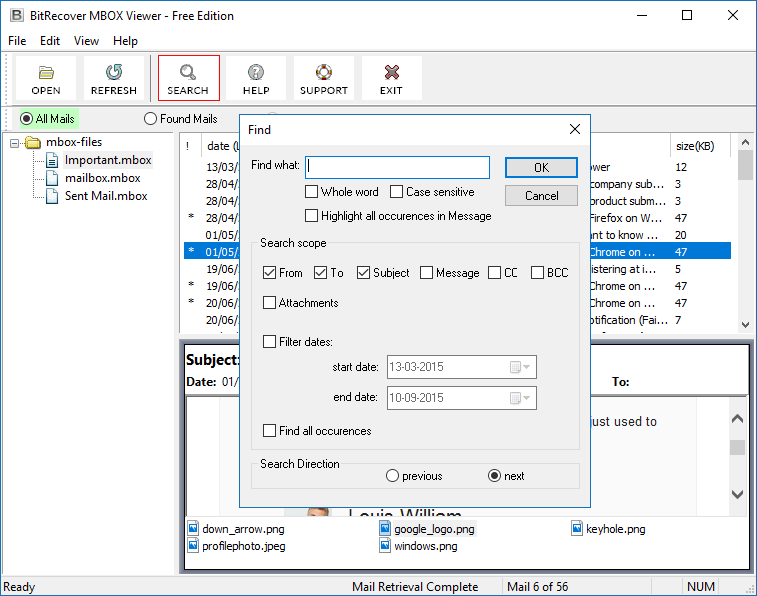 The software gives you several preview options for opening Google Takeout files.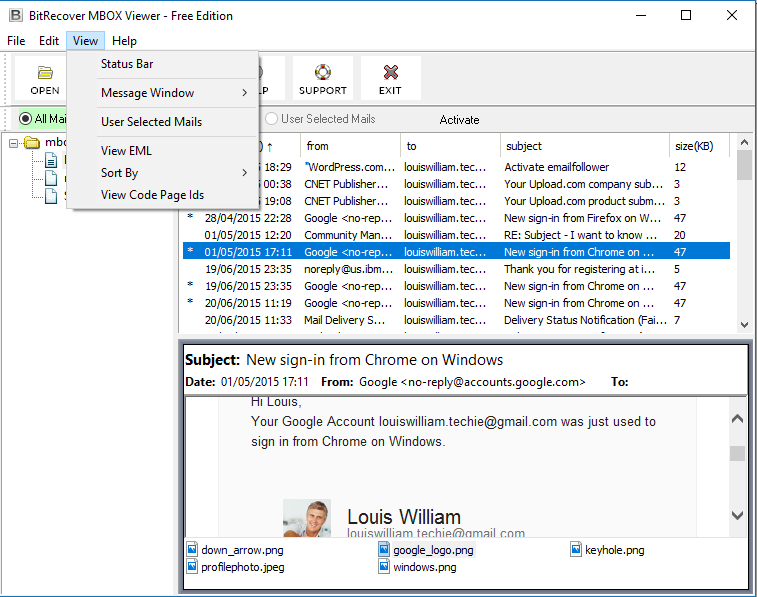 Have you gist now how to open Google Takeout files? Well, we are quite sure that with this user-friendly application, you won't face any issue while opening Google Takeout archives.
Get to Know the Google Takeout Opener Tool
Great export proof for forensic investigation
The Pro Gmail free MBOX Viewer is very useful for the forensic experts, detectives, lawyers. The tool gives you four export options CSV, HTML, PDF, Text. Mostly users choose PDF format as it is universally compatible. However, you can opt for any required option and open Google Takeout files on your android devices and other platforms.
Sound's interesting? You might be wondering that now it becomes so easy for the users who wants to open Google Takeout archive emails.
Well, check out our YouTube video tutorial to avoid any confusion while you want to open Google Takeout files.
Search particular information of your Google archive data
Imagine you have bundles of Google Takeout zip files, now what to do to search some specific content within these emails? Well, the precise action is to use this software and open Google Takeout emails with this advanced search option. It comes with significant filter options like searching the specified data such as Whole word, case sensitive, highlight all occurrences, search within dates, etc.
Open corrupted Google Takeout archives
Frankly, if you have downloaded gmail folders with the Google Takeout but now they have got corrupted. There is no such way out through which you open Google Takeout files. But the MessageSense™ technology of this software will give you this facility. It scans your exported MBOX emails and thereafter, you can view Google Takeout archives without any trouble.
Merge Google Takeout archive data
Once you have pro edition of the software, it becomes quite a smooth process for merging your Google Takeout .zip emails into single mailbox file. With this option, the users can combine a countless gTakeout files into single mailbox without altering a single bit of information. It preserves original information, email properties, subject, date, signature, embedded links, images, etc.
Read more about the tool…
A Free and rich-featured application
The Google Takeout reader tool is one such utility which will let you to open Google Takeout files without spending a single penny. You can preview unlimited Google Takeout .zip files all at once in a single processing. However, to enjoy the impeccable advantages of the software, you need to upgrade to PRO version. Avail this by hitting on this button given below.
View Google Takeout archives without any external installation
Without installing any supportive email application, this proficient utility will let you to open Google Takeout files efficiently. It is a perfect application that gives facility to open multiple Google Takeout archives without installing MBOX supportable email clients.
I have almost 8 GB of data present in my old gmail account. Though with the native Google Takeout option, I have downloaded data in .zip format. But, I have got a new Google account which is precisely meant only for my business deals. So, I want to know how can I export MBOX from Gmail that I have downloaded into my secondary Gmail account. Please suggest a direct solution, I have already wasted many hours searching for the right solution. Thanks in advance!
Taking into query into account, this is what you need to follow – how to import Google Takeout to new account.
Get a clear picture of the solution from the upcoming section.
How to Open Google Takeout Emails in Another Email Services ?
Download the MBOX Converter software on your machine.
Download for Windows OS


Download for Mac OS

Choose Google Takeout emails stored on your computer. Pick either of Select files or Select folder option. Click on the Next button.
Now, all Google Takeout files/ folders are loaded into the GUI. Here, you need to enable only those email folders which you wish to convert.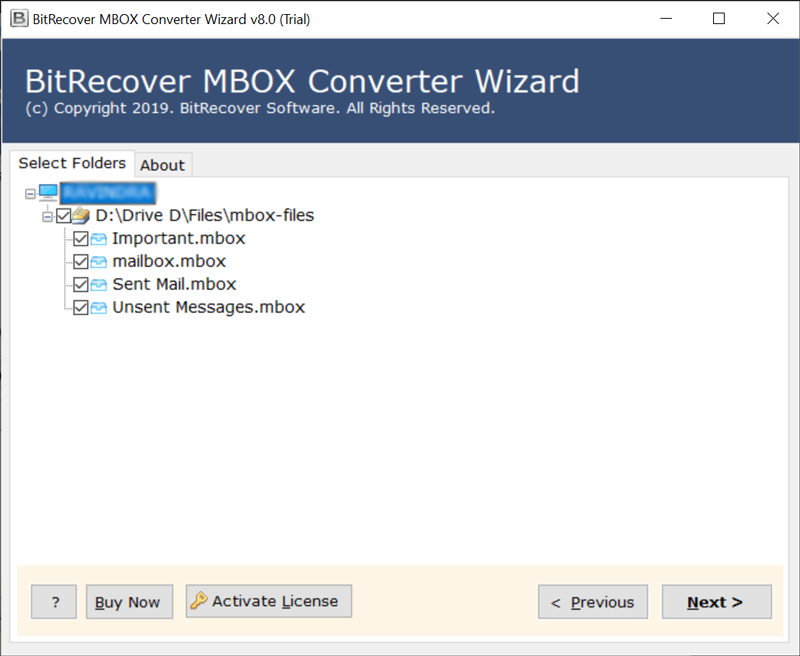 Then, pick any saving option. Specify all the credentials of your saving option (here Gmail) – email address and password.
Press on the Convert tab to start to import Gmail archive into Gmail or other email services, file types. Open another Gmail account to view those imported Gmail archives.
Bringing All Together
This query – how to open Google Takeout files on computer can be resolved by following the above method. Use this clutter-free tool and open Google archive files instantly on your android devices, computer, etc.