How to Convert Emails For Legal Needs? Here's the Solution
Forensics investigators look for a solution on 'how to convert emails for legal needs?' Well, it is important to have an approach that downloads emails as PDF without losing email integrity. Officials cannot afford a single manipulation in the email properties and content because they have to get emails into evidence. It means that they have to show emails at legal places like the court.
We know that you are reading this post with the hope of achieving a workable approach for converting emails to PDF with attachments. Well, we won't disappoint you! You are definitely going to find a superb solution to your problem. Today's post is dedicated towards delivering of an appropriate method to convert emails to PDF in bulk with or without attachments. Professionals can use this technique to fix the following issues as well :
How to present emails in court?
How to get emails into evidences?
Can I convert .eml to PDF in batch?
Can I convert email attachments to PDF?
How to save emails for legal requirements?
How to Convert Emails for Legal Needs?
Launch 'Email to PDF Converter' on your local computer.
Click on 'Select Folder' to add batch EML collectively.
Customize 'File Saving Option' as per your requirement.
Hit on Convert to download emails as PDF file format.
Save Emails With Attachments for Legal Needs – Step by Step
1 – Download 'EML to PDF Converter' utility either by clicking on the 'Download Now' button or from the official website of the tool.
2 – Click on the 'Select Folder' option so as to browse a folder having multiple EML files in it. This allows you to simultaneously convert emails to PDF in bulk.
3 – Define the path where you wish to save resultant portable documents.
4 – In case, you want to change the default setting of 'File Saving Format' then, customize it. You can do this by exploring the menu of File Saving Option and choosing the option as per the need.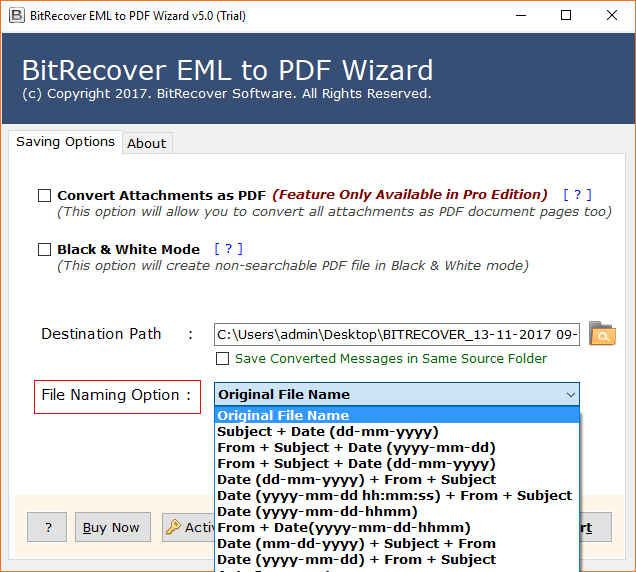 5 – Finally, click on the Convert button to initiate the procedure of converting emails for legal needs.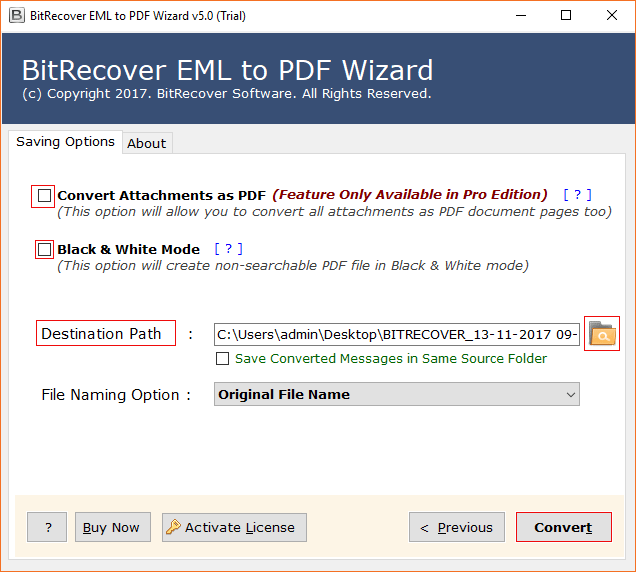 6 – Here are your emails in Adobe PDF document format.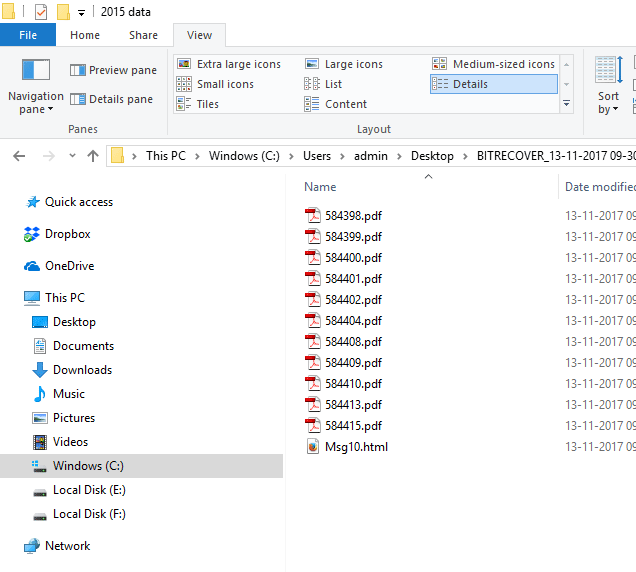 So, how was it? Wasn't it quicker to download emails as PDF in batch, and simpler to access the Email to PDF Converter? Yes of course it was…
The software is purposely designed for forensics investigators to download emails from Gmail as PDF. Its working speed is fast and holds an easy-to-use interface. Bundle of complications that an investigator used to face, will be eliminated after using this particular approach.
I want to save multiple Gmail emails as PDF but, I got them in .eml format. Actually, I tried to do this via Google Chrome Print facility but, it didn't work for me. It was so because attachments of emails were not getting saved in PDF. I knew the method to 'Download Message' from Gmail locally so I did that. But now I don't know how to save them in PDF? Can you please assist me?
People who are in search of a solution to save multiple Gmail emails as PDF, they can use Email to PDF converter. The solution supports EML files of Gmail tenant and causes no hassle during the work. So don't worry…. Just be relaxed
Wait! We Have Something Interesting for You
Being a forensic investigator, you must be using a program to convert emails for legal needs. Of course, it's not possible to convert emails to PDF in bulk without using a 3rd party utility.
Now, please can you tell that – does your solution save email attachments as PDF? Is your Email to PDF converter embedded with a feature of converting email attachments as PDF?
 It seems as if your answer is NO. Well, here comes the unique point (and an interesting fact) about our suggested solution regarding converting the email attachments as PDF. If forensics investigators purchase the pro version of Email to PDF file converter, they will get the benefit of saving email attachments as PDF. This means –
"Officials can use Email to Adobe PDF document converter for two main purposes that are – convert emails to PDF with attachments AND save email attachments as Adobe PDF."
Time to Say Good-Bye
An effective and efficient method to convert emails for legal needs or to download emails as PDF has been described in this post. If investigators use this technique for their purpose, they are definitely going to have several benefits. The solution saves multiple emails as PDF Gmail in one cycle and the most amazing thing is – it provides an extra feature of saving email attachments as PDF. In short, the approach comprises of all functionalities in it that an investigator requires to save Gmail email and attachments as PDF.