How to Backup Soverin Email Account ?
Soverin email account empowers you to pick your very own personal domain. It gives a mailbox with no promotion. This powerful mail client facilitates you to store 25GB of email messages. Along with this, you can oversee email, contact, and schedule from the dashboard. Also, it supports various domains. Plus, you can categorize your messages as well as import old emails. Apart from these factors, if you're thinking of backup Soverin email account then there is no workaround. Sadly, manually it can't be done! Then the best possible method to backup emails from Soverin account is to use professional software.
Backup Soverign Email Account in a Proficient Manner
No native solutions are available for the users to backup Soverin email messages. But don't fret! Use the automated BitRecover Email Backup Wizard to achieve this backup process. It is a technology-driven software that enables users to take backup of Soverin email account without leaving anything behind. There are no limitations regarding using this software. It's a hassle-free tool with a user-friendly interface. Users can save email messages from Soverin email account within a single round of processing. So, an unlimited amount of messages from your Soverin email account can be saved to your local PC or any other webmail, email client.
So, let's see how to do this!
How to Backup Soverin Email Account with Accuracy ?
First of all, download and install the software on your Windows machine.
Now, choose IMAP Server from the list of email sources given in the software panel.
Then, Enter the following details in the user interface:
Email Address- [email protected]

Password- Enter the password of your Soverin email account

IMAP HostName- imap.soverin.net

IMAP Port No.- 993
Now, hit on the login button to continue.
After this, choose a folder whose data you wish to export from Soverin email account.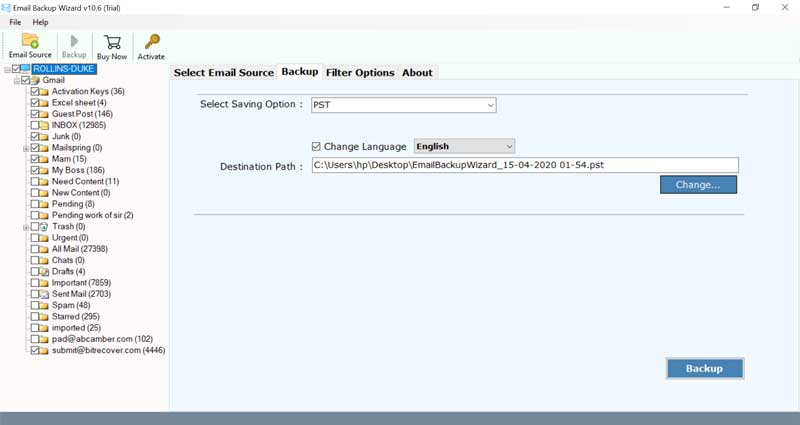 Then, select any file saving option from the toolkit.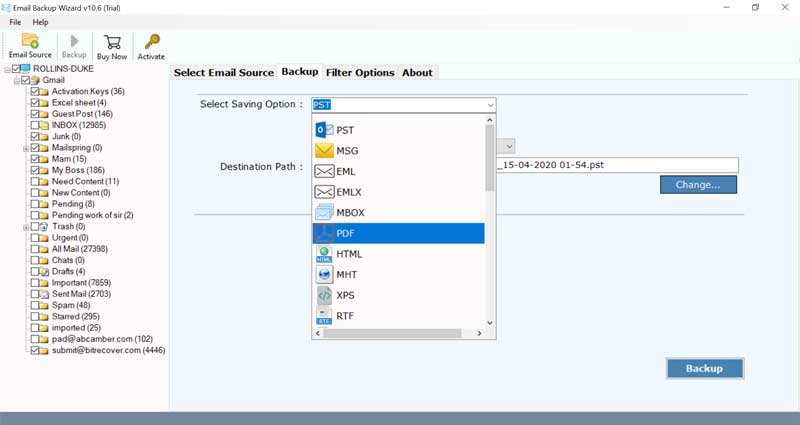 Now, enter other options like file name and destination path.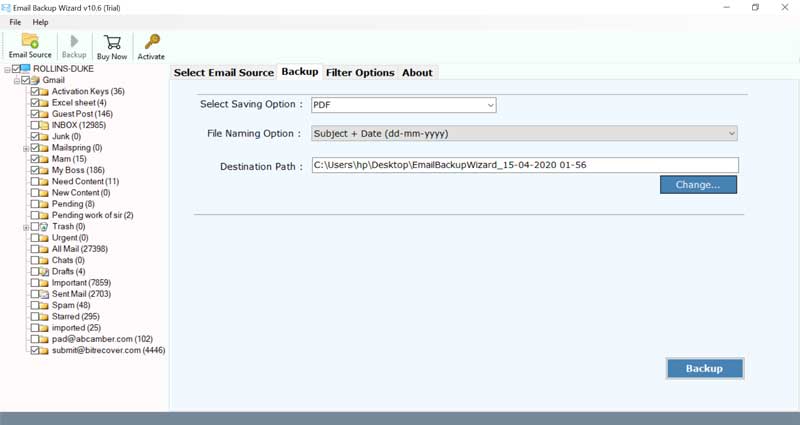 Lastly, hit on the backup tab to start to backup Soverin email account.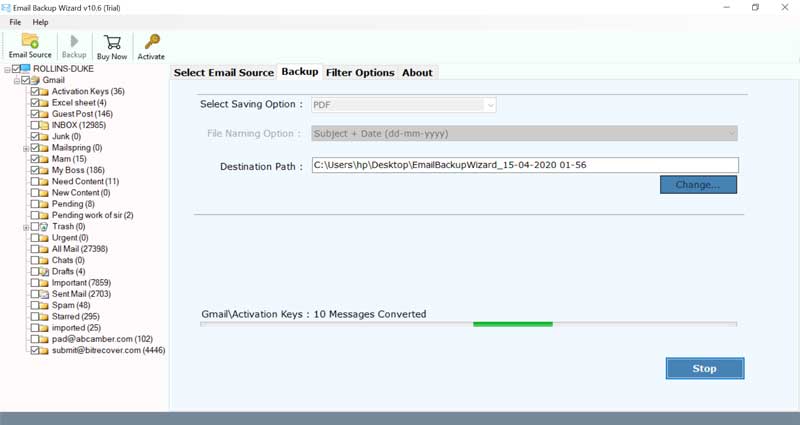 Backup Soverin Emails – Salient Features of Software
Batch Backup- Users can take backup of multiple emails from Soverin email account in one go. There are no restrictions to backup Soverin messages.
No External Installation- In order to use the software, there is no need for any external application installation.
Data Filer Options- The tool gives an option to selectively backup Soverin email account by sorting emails as per date range, subject, email address, etc.
Windows Compatibility- It supports all versions of Windows OS like Windows 10, 8.1, 8, 7, XP, Vista, etc.
Exclude Unwanted Folders- Users can de-select those mailboxes which are not necessary for backing up emails from Soverin account.
Safe and Accurate- It's a secure and precise solution that is suitable for all home as well as enterprise users.
Live Backup- In this tool, the users will see the live backup of all emails of Soverin account.
Frequently Asked Queries

Q: How do I backup Soverin email account?

Follow these steps to backup emails from Soverin account:

Download and launch the Soverin email backup tool.
Enter Soverin email account login and IMAP host details.
Choose desired Soverin mailboxes that are needed for backup.
Select any saving option and a destination path.
Begin to backup Soverin email account.

Q: Does the software supports Windows 8.1 machine for the backup?

Yes, it is compatible with all the versions of Windows including Windows 8.1.
Conclusion
In the above blog, we have explained in some simple steps how to backup Soverin email account along with attachments. The complete processing is safe and easy to perform. There are no limitations associated with this software. If you have any query, please contact our technical support team.
You may also be interested in: