How to Backup Kolab Now Email Accounts?
Are your Kolab Now emails and attachments safe from officious eyes? The goal of this user-guide is to help you to know how to backup Kolab Now email accounts using an all-in-one professional solution.
With emails, contacts, appointments, and document storage, Kolab Now markets itself as a safe and sound substitute to G Suite and Microsoft 365.
Kolab Now was established in 2010 in Zürich, Switzerland. It is a private email application that serves numerous features and complete email suite performance. If you subscribe to Kolab Now, then you can avail of all major benefits which are needed from an email service: emails, calendar, meetings, collaboration tools, cloud file storage. Such features make Kolab Now a user's favorite choice whether they are home users, business users, teams, etc.
Though Kolab Now provides splendid benefits to the end-users it lacks in offering encryption for those intending to have immense security. So, this feature-rich email suite may be a good fit for you or your organization. However, in order to prioritize maximum security, we suggest you consider taking a backup of Kolab Now email accounts.
We'll cover this in more detail in the below sections.
Read More: Backup Vivaldi Email Account
Efficiently Take Backup of Emails from Kolab Now Accounts
There is a relatively easy solution to backup emails from Kolab Now email accounts. BitRecover Email Backup Wizard is a fully-featured application that enables users to backup Kolab Now emails along with all mailboxes like inbox, sent items, tasks, personal folders, etc. There are many key areas of this application that makes it different from other standard utilities:
Users can take batch multiple Kolab Now email accounts backup.
Data filter options for selectively backup Kolab Now email accounts.
The direct and error-free solution that gives 100% precise results.
Backup all Kolab Now email folders along with attachments.
Free trial version to evaluate the tool's performance.
A quite affordable licensed version of the software for taking unlimited backup of emails from Kolab Now email account.
How to Backup Kolab Now Email Accounts Easily ?
In the above section, we have given a full description of the features of the software. If you want to test the utility, please download and run the above application on any Windows or Mac machine.
Now, after launching the tool, you'll see the starting screen carrying the instructions of the tool.
After this, go through these steps to backup Kolab Now email accounts:
From the email sources list given on the left side of the toolkit, choose the IMAP Server option.
Here, enter the following details:

Email address- username@kolabnow.com

Password- Enter password of Kolab Now email account

IMAP Host- imap.kolabnow.com

IMAP Port No- 993
After filling in these details, click on the login tab to start the process.
Please Note: For taking batch multiple Kolab Now email accounts backup, enable the 'Use Batch Mode' option.
Now, put a mark on those checkboxes whose data you want to save.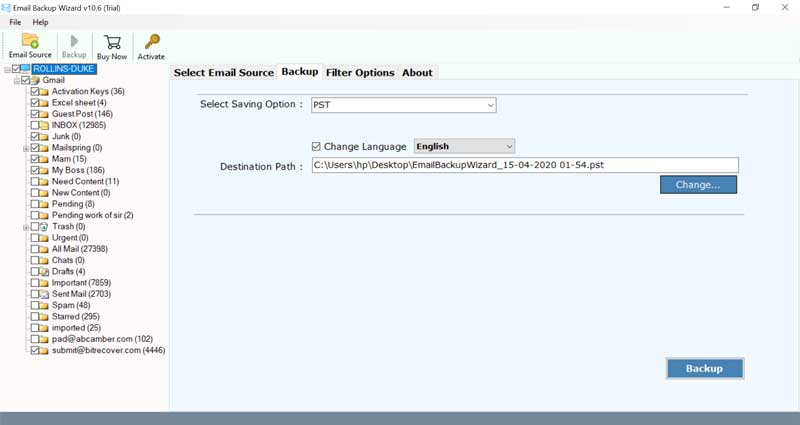 After this, pick any saving option as per your need.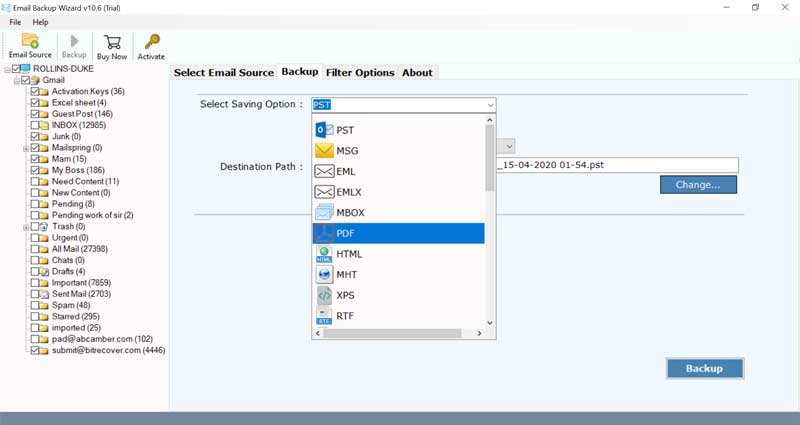 Enter other options like file naming options, destination path.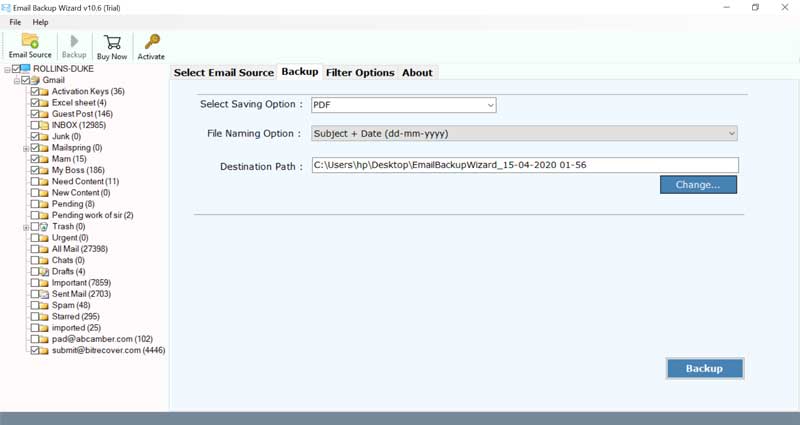 Then, enable the 'Advance Settings for Selective Backup' for a specific backup of Kolab Now messages.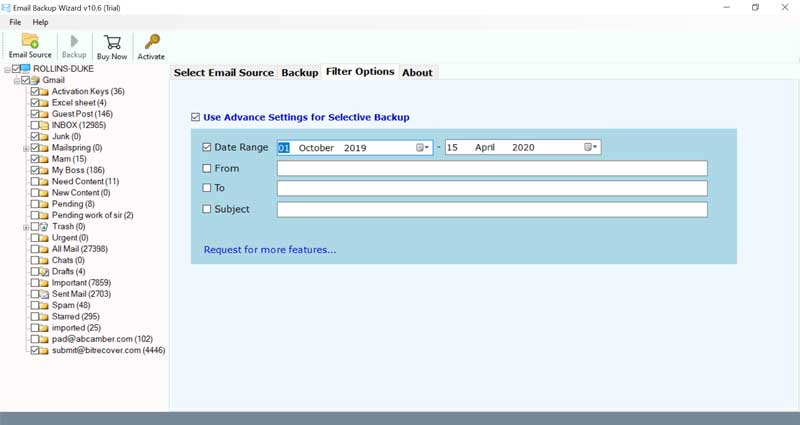 Lastly, tap on the Backup button. You can see the live backup of all chosen email messages into the selected file format.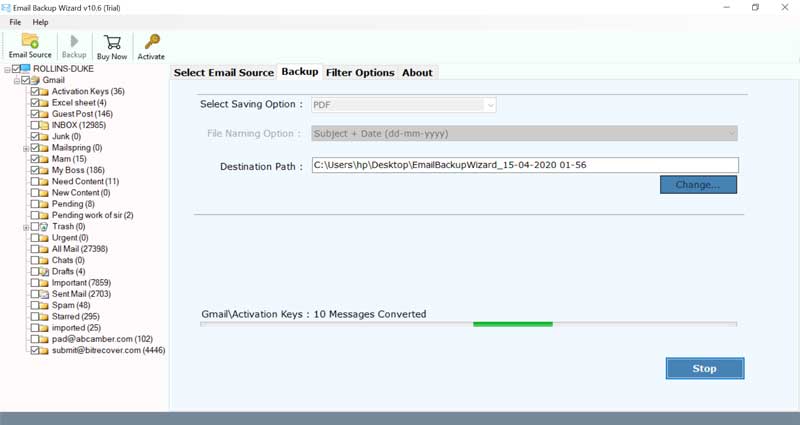 FAQs

Q1: Can I backup only the inbox folder of the Kolab Now email account to my computer?

A: Yes, in the email folder list of software, you can pick only the inbox of Kolab Now email accounts for saving.

Q2: Does the software gives any preference option if I only want to backup the previous month's email messages of the Kolab Now account?

A: Yes, select the Advanced settings option for this. In this, you will need to enter a specific date range under which you wish to backup Kolab Now email accounts.

Q3: I want to show some of my Kolab Now email messages in the court of law as evidence. How to do this?

A: For this, you can opt the PDF as a saving format from the above toolkit. Since PDF is universally compatible and accepted everywhere so you can backup Kolab Now email accounts to PDF.
Concluding Words
Whether you are a pro at upgrading technology or not, taking a backup of emails is not an easy thing. Through this blog, we have explained the best and most accurate method to backup Kolab Now email accounts. Before purchasing it for countless backups of emails, we highly recommend you to use the trial version. It gives two benefits – one it's absolutely free and second, you can backup the top 25 data items of Kolab Now email folders. After reading this blog, if you still have any doubts, please feel free to take technical assistance from our support team.