Libero.it (Libero Mail) IMAP Settings
BitRecover Support Team | May 21st, 2020 | Email Settings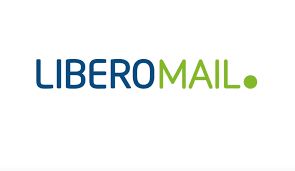 Are you looking to Access your Libero.it (Libero Mail) Account from Email Client using IMAP? If your answer is Yes, then here you will get your solution to Libero.it (Libero Mail) IMAP Settings. Libero.it (Libero Mail) provides IMAP access to your Libero.it (Libero Mail) account, so you can connect to your email from mobile devices Like Android, iPhone and desktop email clients Like Outlook, Thunderbird, Apple Mail etc.  Also Take the backup or Migrate the Emails from Libero email account into any other Email Application and File Formats.
Important Email Settings for Blacknight Mail Account.
To access your Libero.it email account from a desktop email program, you'll need the IMAP and SMTP settings below, If you have any other questions or Concern you can directly Contact us
Email Settings
Port Number

Libero.it IMAP Incoming mail server:

imapmail.libero.it (

Copy

)

Libero.it POP3 Incoming mail server:

Libero.it SMTP Outgoing mail server:

25/587

, non-secure (

Copy

)
How to Create App Password in Blacknight Email Account?
Two Step Verification is an extra layer of security to ensure that you're the only person who can access your Libero.it mail, even if someone else knows your username and password.
Setup Two Step Verification
Login to your Libero.it mail account, if Two Step Verification is not already enabled, you'll be prompted to enable it, set this option to 'on' and click 'continue'.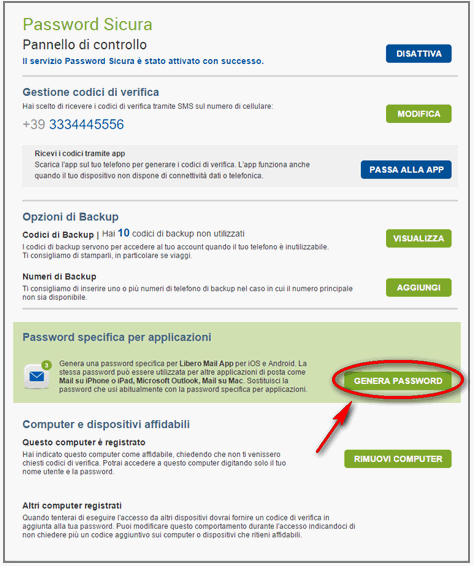 Select the "blue padlock" that you find at the top right after entering your email
Log in to your personal area and click the Secure Password item
Proceed by clicking on the Generate Password item on the control panel
After that Create one Time App Password.
NOTE: You need to disable 2FA in your account, if it is enable we can create an App Password and use the same password to login into the software.
Check the Guide Link to "Create App Password in Libero.it Mail": https://aiuto.libero.it/articolo/tutorial/password-specifica-per-app/
Need to Backup Your Libero.it (Libero) Mail account without Complex Settings
If you are in need to quickly backup your Libero emails in easy steps and want to convert your all the mails into any other Email Applications Like Windows Live Mail, Lotus Notes, Zimbra, Thunderbird, Gmail, Yahoo, Rediffmail, Office 365, Exchange Server, Hosted Exchange Server, G Suite, IBM Verse, Outlook.com, Amazon WorkMail, ZIP, IceWarp, IMAP and any other suitable File Formats Like PST, MSG, EML, EMLX, MBOX, HTML, MHT, XPS, RTF, DOC, CSV, PDF etc.
Then you can use our our Libero Mail Backup Software. Kindly Click on the "Download Now" Button and Install the software from:

Watch this video illustrating complete Libero Mail backup process
So, the conclusion Libero Mail backup tool is a 100% safe and secure solution for users to backup emails from Libero Mail account. It has so simple and interactive GUI which can be easily handled by any novice user. So that users just need to their desired saving option and press backup button to migrate emails from Libero Mail account to PC. With this Libero Mail backup tool, users can effortlessly move Libero Mail emails to desired saving format. It allows you to save Libero Mail emails to webmail, document file format, desktop based email client file format. The tool has multiple advance features which enables all the backup process so simple and easy for users. So that any of the users can easily import Libero Mail to any of the email application without any hassle.
Similar Blogs: