IMAP Server Settings For Yandex.mail
BitRecover Support Team | April 14th, 2020 | Email Settings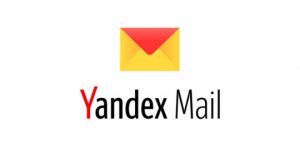 If you are looking for the IMAP Server settings of Yandex Email Client, this post will detail everything about Yandex Mail IMAP settings required to setup a Yandex.mail email account in any email application or email service.
Have any other questions about Yandex.mail IMAP Server Settings ? You can Contact us.
| Email Settings | Port Number |
| --- | --- |
| Yandex IMAP Incoming mail server: | |
| Yandex POP3 Incoming mail server: | |
| Yandex SMTP Outgoing mail server: | |
How to Create Yandex Mail App Password
Two factor Authentication should be disable in your Yandex mail account. If it is enabled,  app passwords are mandatory so you will need to create a separate password for each third-party application or program that requires you to enter your Yandex password.
Go to the access management page.
Loin into your "Account"
Enable the

App passwords

option if you haven't already (the switcher won't display if you haven't enabled two-factor authentication).
Select the Yandex service accessed by the application.
Enter the name of the application( Like Outlook/ Thunderbird/ Windows mail) that you are creating a password for.
The password will be shown with this name in the list.
Click the

Create password

 button.
The app password will appear in a pop-up window.
If you face the login issue with the software program you can simply copy the same password and using the same to login with Yandex Mail Backup Software.
Visit this Official Yandex Mail link to know how :
https://yandex.com/support/passport/authorization/app-passwords.html
Need to Backup Your Yahoo Mail without Complex Settings
Software has very simple interface so if you are in need to quickly backup your Yandex Mail in easy steps. Then you can use our Yandex Mail Backup Software.
You can directly download the software from: 

Watch this video illustrating complete Yandex Mail backup process
Software is fully functional/ 100% safe and secure so you don't need to worry about to loose your important data. You can try the Demo version of the software Yandex Mail Backup Software to check the functionality before purchasing the licensed edition. Demo version can convert 25 Emails per folders. 
We hope you found all the details about to configure IMAP settings in your Yandex.mail account or to take the backup/ convert the mails from Yandex account into any other Email Application/ File Format.  
If you need any help to perform the conversion or get any issue with the software installation you can contact with us Via Email/ Live chat.