Gmail IMAP Settings
BitRecover Support Team | April 21st, 2020 | Email Settings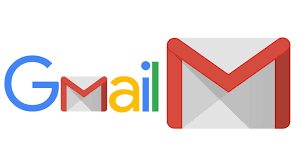 As we all know that it is necessary to configure correct IMAP settings in our email applications. here we will discuss about Gmail IMAP Settings. So, you can easily set up Gmail account to on a desktop client (such as Microsoft, Outlook, Thunderbird or Mac Mail) and on your mobile device. You can copy below IMAP Server details to configure Gmail account.
If you have any other questions about Gmail IMAP Settings so, you can Contact us.
| Email Settings | Port Number |
| --- | --- |
| Gmail IMAP Incoming mail server: | |
| Gmail POP3 Incoming mail server: | |
| Gmail SMTP Outgoing mail server: | |
How to Create App Password in Gmail Account?
If you are looking to backup Gmail emails using a third party application so, it is necessary to enable less secure apps and IMAP settings in Gmail account. if you face login issue so you need to disable two factor verification or create an app password and use that app password as email password to login in the software.
You can enable "Less Secure Apps" here: https://myaccount.google.com/lesssecureapps
To enable IMAP option, log in to Gmail and go to settings > Forwarding and POP/IMAP > IMAP access – Enable IMAP > Save Changes.
Below are the steps to create app password in Gmail account;
Go to your Google account.
Click on security.
Then, click on  "Signing in to Google".
Choose App Password.
Choose Select device and choose your device which you are using.
Click on Generate.  
Visit this Official Gmail Email link to know more : https://support.google.com/accounts/answer/185833?hl=en
Are you looking for a solution to Backup Gmail Emails?
If you are searching for an simple and easy to use utility to backup / convert your Gmail emails so, we would suggest you our signature tool  Gmail Backup Wizard.

Watch this Demonstrated video to know about the steps of the Gmail Backup.