How to Save Yahoo Emails to USB Flash Drive ?
In order to increase some storage space in my Yahoo account, I want a solution for exporting Yahoo emails. Can I save Yahoo emails to flash drive?
– Jordon, UK
The Yahoo! Mail provides almost 1TB (terabyte) of storage space that is enough for storing messages. However, if you are bothering about the safety of your account, or just to download mails locally instead of online, then you can always save Yahoo emails to USB flash drive.
Yahoo! Mail does not facilitates any native method to copy email messages to another storage device such as USB; but there are a few workarounds which you can definitely try.
You can either use the manual approach to save Yahoo emails to USB flash drive or use software like Bitrecover Yahoo Mail Backup Software to save all Yahoo emails on a USB stick. It is a perfect tool for downloading all data from Yahoo account to USB flash drive.

Quick Navigation:
1. How to save Yahoo mail to USB flash drive with the automated approach
2. Manual method to copy Yahoo to USB stick
Why to Save Yahoo Emails to USB Flash Drive ?
Yahoo mail has a great deal of issues because of which its clients take a stab at to send Yahoo messages to USB for future access. Let's talk about why one should go for the idea to save Yahoo emails to USB flash drive:
Copying all Yahoo emails in a USB drive gives a simple solution to save all necessary communications, email attachments and other data items. The messages can be tracked at whatever point the need emerges.
The saving of Yahoo emails to USB free up the necessary space in the inbox for the client's ongoing messages. Likewise, when the inbox is uncluttered, the email service works quicker and proficiently.
If you save Yahoo mail to USB, then saved messages can be accessed easily even when you are not connected online.
The Yahoo emails saves on a USB stick helps a user to neatly organize all emails in the account folder. Ans, since only the important emails are sent to the USB flash drive, it is a good reminder that only the necessary documents are to be addressed to the USB drive.
How to Save Yahoo Mail to USB Flash Drive With the Automated Approach ?
We are here describing a complete overview about how to save Yahoo emails to USB flash drive.
But before that, download the software on your Windows machine. This is a trial version which allows to save top 25 data items from Yahoo mail folder to the selected format. Later, you can purchase the license keys.

After launching the tool, enter the credentials of Yahoo mail account such as email ID and password.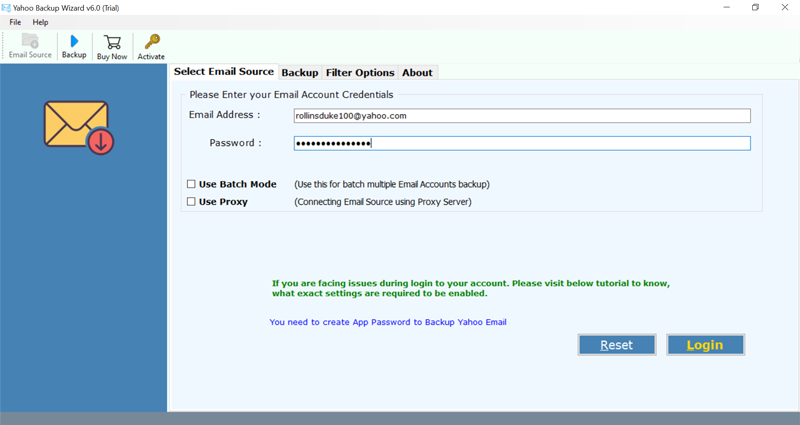 Enable the Use BATCH MODE option to save multiple Yahoo account data on a USB stick. For that you need to enter the login details of all Yahoo accounts in a CSV file and just upload it.
Thereafter, choose only those folders whose data you want to save from Yahoo mail to USB flash drive. Choose a desired saving option from the list of options available in the software panel.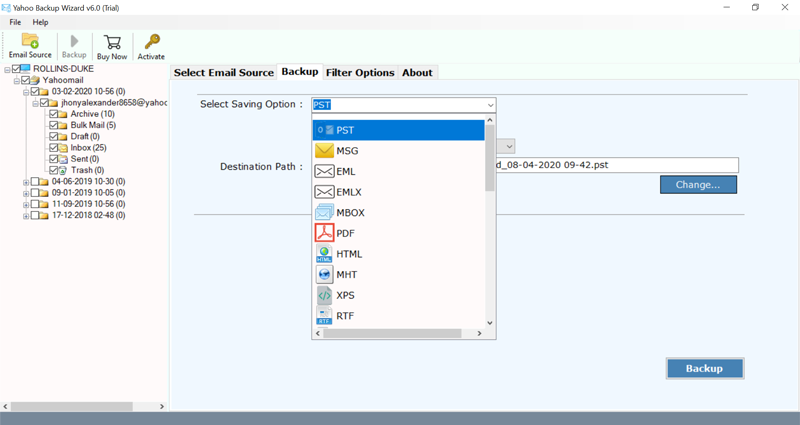 Now, enter a destination path for saving the resultant files on the flash drive connected on the system.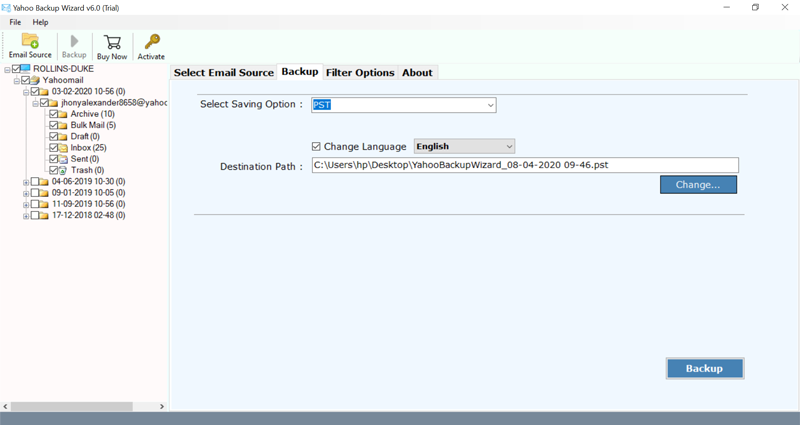 After that, tap on the Next tab to start saving Yahoo emails on a USB stick.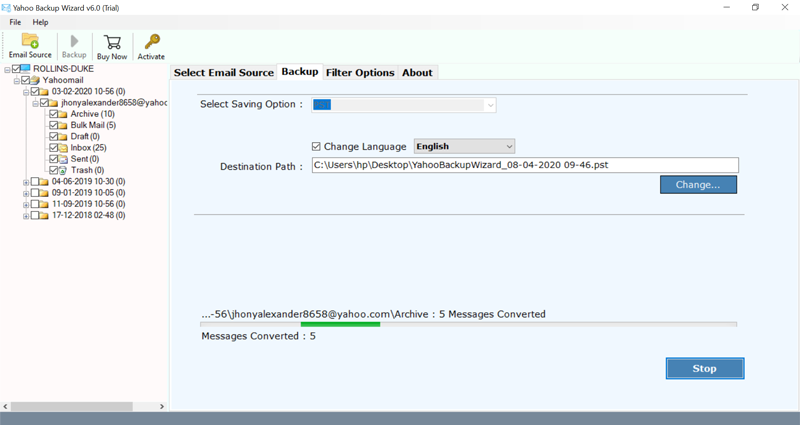 Manual Method to Copy Yahoo to USB Stick
It is possible to download and save Yahoo data to a USB stick using an email client and the Post office Protocols (POP) settings settings for Yahoo mail. For this, you will require an email client that supports POP mail delivery like Mozilla Thunderbird or MS Outlook.
For this, first enable the POP access for your Yahoo! Mail account and link to other email service. For an illustration, for accessing your Yahoo data in Outlook for Microsoft 365.
Login to your Yahoo mail account, choose your user name in the top-right corner, after that select Account info.
Click on Account Security from the left panel of the window.
Please ensure that the Allows apps that use less secure sign in is enabled. If not, set it to On
Now, open Outlook>> File>> Add Account.
Thereafter, enter your Yahoo email address and pick Advanced options.
Now, check the box beside Let me set up my account manually, thereafter click on Connect.
Choose POP.
Then, specify the credentials of Yahoo mail password.
Now, select Done option to end connecting your Yahoo mail to Outlook via POP.
After this, go back to the File tab and choose Account settings.
Here, select the Data Files
Choose your Yahoo mail account, and click on the Open File location.
Thereafter, right click on the file and select Copy, paste the file into USB flash drive.
Now, open your outlook application and choose File>> Open Outlook Data File.
Select the file containing your Yahoo emails.
Limitations of Manual Method
You have to undergo long stepwise processing for saving multiple Yahoo emails to USB stick.
It takes much time to save Yahoo emails to USB flash drive and it requires technical knowledge also.
The manual methods does not provide email filers like the pro technique for saving emails from Yahoo account by specific date to date or specific email address.
You can't have the facility of having multiple saving formats alike the automated solution offers to you.
What Does the Yahoo Mail Downloader Tool Offers ?
Multiple saving options to save Yahoo Data: With this software, the user has the freedom to save all emails from Yahoo account with different file formats such as PST, MSG, EML, MBOX, PDF, HTML, DOC.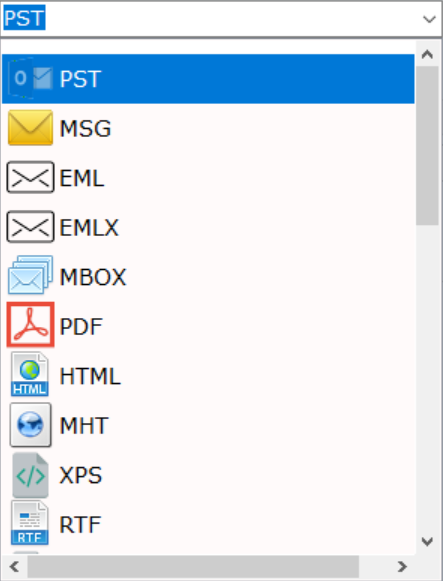 Copy Complete Yahoo mailbox to USB: The software is programmed in such a way that you can save all folders of the mails such as the custom (user-created) and default (Inbox, Outbox, Sent Items, etc) to USB flash drive.
Save unlimited data to USB: There are no limitations for saving Yahoo emails to USB flash drive. The users can save Yahoo to USB without any file restrictions.
Maintains email attributes of Yahoo: The header information of Yahoo emails is conserved while copying the data to USB flash drive. All the mail headers and email components such as To, Cc, Bcc, From, Subject, Signature, Date, Time, Year, etc.
Selectively save all Yahoo folders: The tool comes with a option to selectively save Yahoo emails to USB flash drive. With the Advance mode options the users can selectively save Yahoo emails to USB as per date range, subject and many other filters.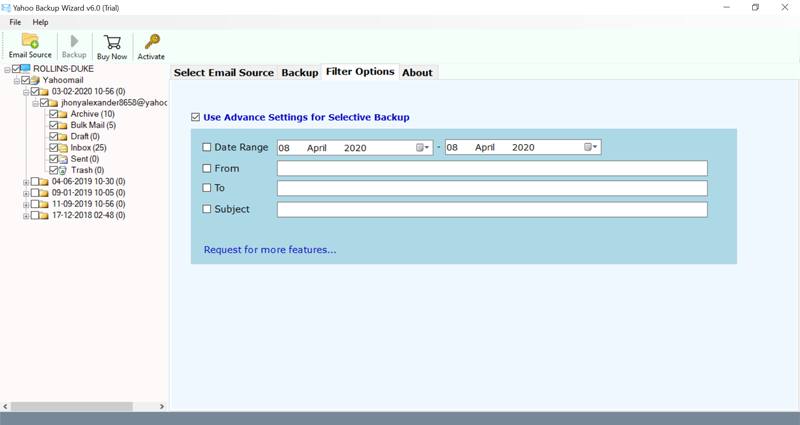 Show real-time saving progress report: The users can completely analyze the progress report while saving Yahoo emails on a USB stick.
Batch save Yahoo data: The users can save data from Yahoo mail to USB flash drive in batch mode. Hence, saves a lot of user's time and efforts.
Regularly Asked User Queries
Ques 1: How to save Yahoo email to USB flash drive along with attachments?

Step 1: Download and run the tool and login details of Yahoo mail account.
Step 2: Choose the file format to save Yahoo emails to USB stick.
Step 3: Browse a saving location on the flash drive connected to the computer.
Step 4: Click on Start to save Yahoo emails to USB flash drive.

Ques 2: Can I save multiple Yahoo email accounts on a USB stick in one go?

Yes, you can utilize the Advance mode option for saving batch of Yahoo mail accounts on a USB flash drive.
The Final Words
In this blog post, we have explained the best possible ways to save Yahoo emails to USB flash drive. Here, we have explained both the manual as well as professional solution. In order to avoid the limitations of the manual techniques, we suggest you to choose the automated solution.
With the BitRecover solution, the users can efficiently save bulk Yahoo data to USB flash drive. If you have any queries, please contact our technical support team.