How to Migrate Qmail to Zimbra Desktop Easily ?
Overview: Welcome to the BitRecover solution guide. Today, we will help you know how you can accomplish Qmail to Zimbra migration. After reading this post, you can import Qmail emails to Zimbra desktop application.
None of us can deny the fact that the importance of email in our lives is indispensable. Many of us even check our email accounts right after getting out of bed. We worked a lot with emails and then they were collected in large quantities. Due to this, the speed of sending and receiving email slows down. In addition, the storage space reaches a maximum limit and any more. In cases like these, the best thing to do is to migrate emails from one platform to another.
So if you are someone who has a Qmail.com account and now planning to shift all data from Qmail to Zimbra desktop client, you have arrived at the right page. Here, we will give you all the essential information for Qmail to Zimbra migration.
Learn about the Fast and Powerful Tool to Migrate from Qmail to Zimbra
As you may already know, there is no such solution to migrate emails from Qmail to Zimbra account. If you choose a random solution that may result in data loss. So, to get Qmail to Zimbra migration in 100% safe and efficient environment, download and use BitRecover IMAP Mail Backup Tool. It is efficient software to migrate items from Qmail folder such as emails, contacts and calendars, to the Zimbra desktop email client with attachments. It is a 100% tested solution. Hence, there are no chances of data loss.
How to do Qmail to Zimbra Migration ?
Download and start the Qmail to Zimbra Migration solution.
Fill the Qmail's account email address, password, IMAP Host & Port No.
Select the folder required to continue the process.
Choose Zimbra as the saving option and mark a location.
Click on the Login button and start to live the migration.
Congratulations! Your Qmail account data is successfully migrated to Zimbra account.
Take a Look Inside the Screenshots to Migrate Emails from Qmail to Zimbra Desktop
Now, we will explain to you the step-by-step working of Qmail to Zimbra migration along with its screenshots for better understanding. We hope you find it useful.
So, for the very first, click on the Download button and install and run the mentioned tool on any of Windows OS and Server. Thereafter, read the terms and conditions, then follow the mentioned instructions.
Open the software and fill the credentials of Qmail account which are email address, password, IMAP Host No. as ….. and IMAP Port No. as …….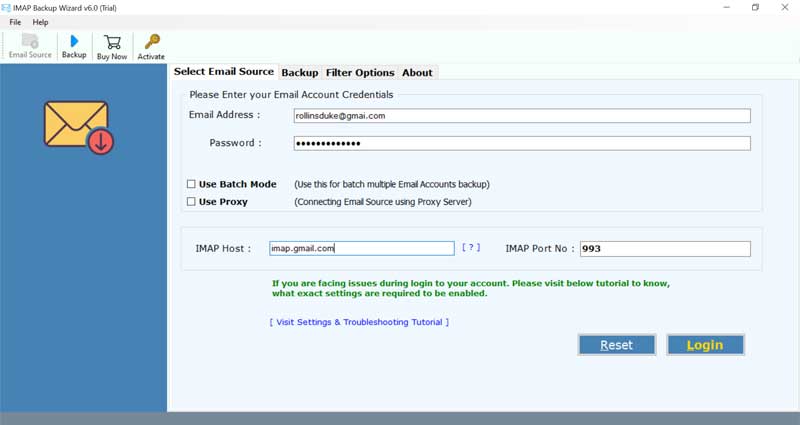 Select the "Use Batch Mode" option if you want to migrate multiple Qmail user accounts to Zimbra. For the process, upload a CSV file containing usernames and passwords. Then, press the Login button.
Now, the software automatically loads the data from Qmail account to the software panel. Mark the required folder for the migration. (Here, you can select as many as folders you want). Choose Zimbra as the preferred saving option from the list as shown in the image.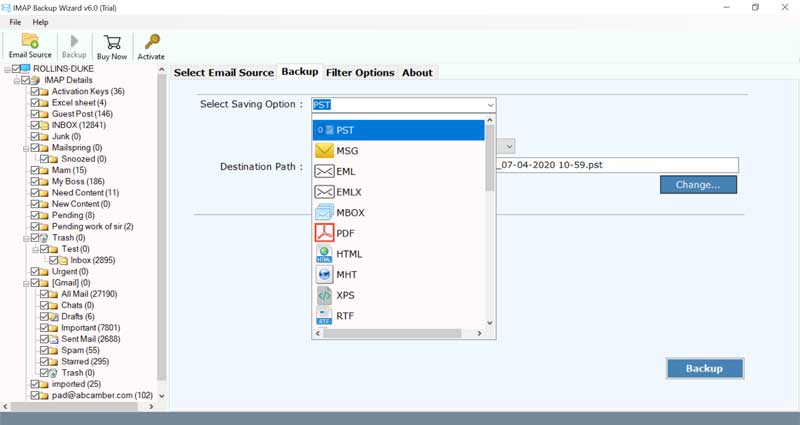 Click on the Change icon and specify a location of your choice in the destination path. It's here you will the outcome.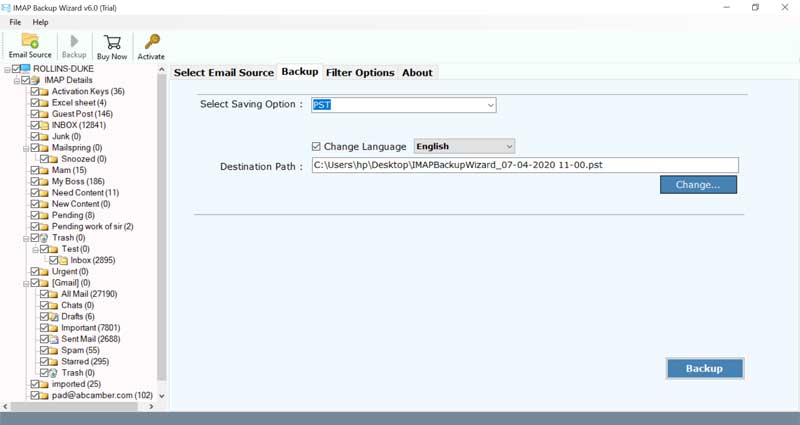 Now, go to the Backup button and hit it. After that, Qmail to Zimbra migration gets started.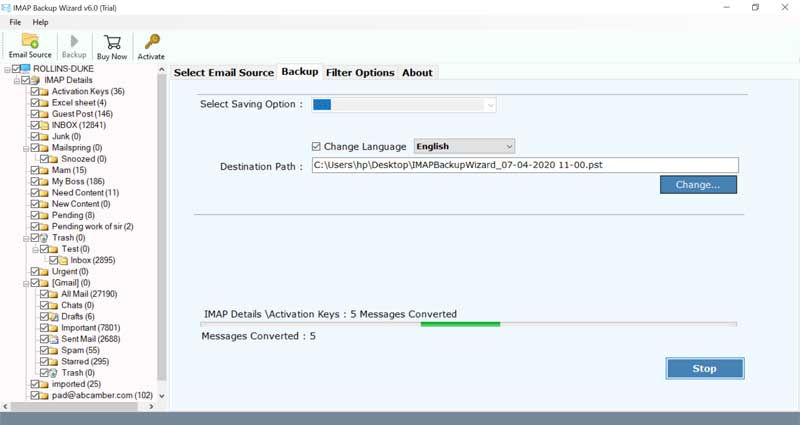 In some time, you will get a complete conversion message. Click on Ok and wait for a log text report. That's it. All your Qmail emails are shifted in Zimbra desktop application.
A Quick Comparison of Qmail Vs Zimbra Desktop
Qmail is a popular email to shift email from one client to another using a client-server architecture. It was developed by Daniel J. Bernstein and is considered as one of the most secure mail agents. On the other hand, Zimbra is one of the best email clients. It is an open-source, free to use, cross-platform application supported on Mac, Windows, and Linux OS. One of Zimbra's main advantages is that it is provided as a collaboration package along with the Zimbra server and Zimbra Webmail client.
Top Qmail to Zimbra Migration Tool Benefits You May Know
1. It can directly migrate all emails from Qmail to Zimbra server or Zimbra desktop client.
2. It supports batch migration from Qmail mailboxes to Zimbra account without any restrictions.
3. Migrate Qmail Mail Server emails from all email folders to Zimbra (including junk folders), send and receive email folders, etc.
4. During the migration process, the software will maintain the hierarchy of email folders.
5. The software will retain all email attributes and email elements during Qmail to Zimbra migration.
6. It is the perfect solution to create a complete copy of the Qmail user's mailbox in Zimbra.
7. The utility works in an independent environment and does not need to connect with Zimbra and other applications.
8. It stores the result data in the location desired by the user, including external and internal storage locations.
9. It provides a complete security interface and never stores user information in this interface.
10. The tool is compatible with all Microsoft Windows operating systems, such as Win-10, Windows Server Editions, and more.
Read a Note
If you want to migrate Qmail to Zimbra Mac and Linux, please know that the software doesn't support the operating environment. It is the best choice for Windows-based Qmail to Zimbra migration. If you have any other concerns to discuss, feel free to connect to our support team. They are active 24*7.
Some Closing Thoughts
The above solution guides give you the best information for Qmail to Zimbra migration process. It is easy and quick. We have mentioned a step-by-step process to migrate emails from Qmail.com to Zimbra-desktop. The concept is 100% safe and direct. You can also try the free demo edition to import Qmail emails to Zimbra.
More Qmail Blogs –

Migrate Qmail to Exchange Server