Guide to Import PST to Lotus Notes Account in Easy Steps

Get the most trustworthy method and step-by-step instructions to import PST to Lotus Notes account here.
Microsoft Outlook and IBM Notes are two prominent desktop email clients. Outlook is both a component of the Microsoft Office suite and a stand-alone application. On the other hand, HCL Notes (previously Lotus Notes) is a multi-component software application. However, it is frequently used as an email client. Both of these email clients are distinct from one another. And the primary distinction is in the file format.
Recently, we've noticed an increase in the number of users requesting to import their PST files into their Lotus Notes account. The issue here is that Lotus Notes does not support the import of Outlook PST files.
This implies that manually importing PST files into a Lotus Notes account is not possible. It requires the use of a professional and expert solution to complete this work.
As a result, we're going to offer you with the most incredible application for doing this work.
Expert Solution to Import PST to Lotus Notes Account
BitRecover PST Converter Application is the most professional option for resolving all types of user queries. This software has the ability to convert Outlook PST to NSF format for accessing in IBM Lotus Notes. With this amazing application, one can move all the Outlook PST emails to Lotus Notes NSF Format without MS Outlook installation.
Additionally, there are no such requirements associated with the import of PST files into the Lotus Notes NSF format. You only need to follow a few easy steps.
Have a Look At the Simple Steps to Convert PST Files to HCL Notes
To begin, download and install PST to Lotus Notes Converter on your Windows-based computer.
Once downloaded, install and run it properly. Read the instruction and click on Next button.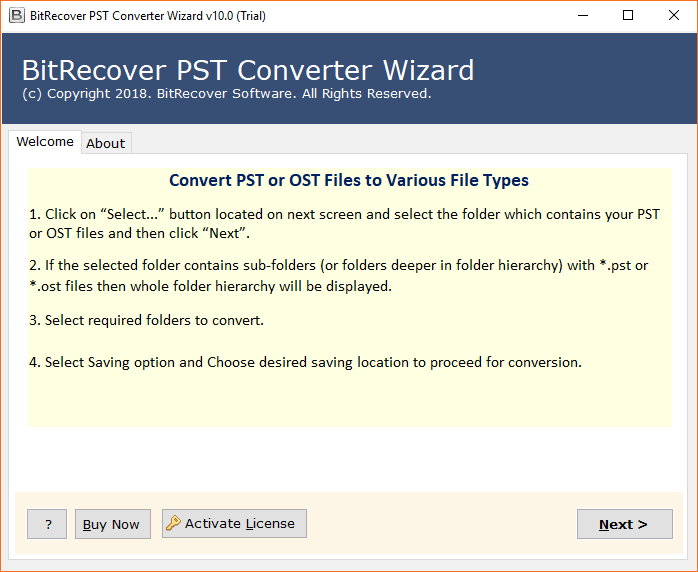 Now, the solution allows you to browse Outlook PST files in two modes: Select Files / Select Folders. Following that, click the Next button.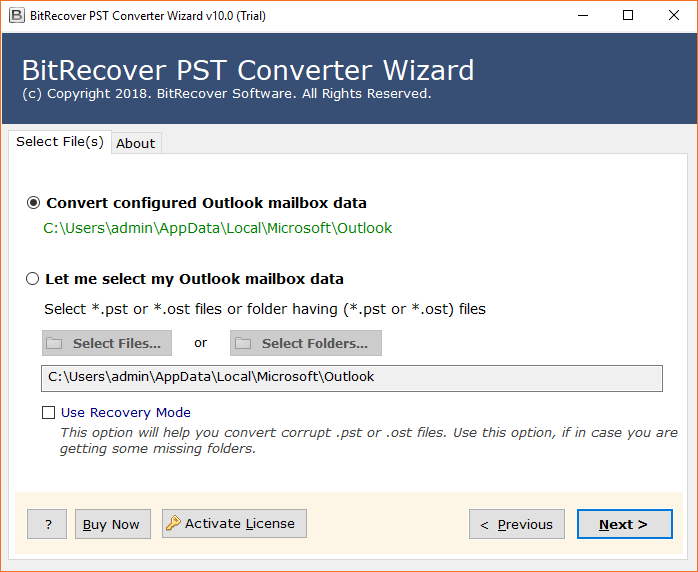 The solution will quickly populate the left panel with all of the data. It will prompt you to select the appropriate folders and click the next button.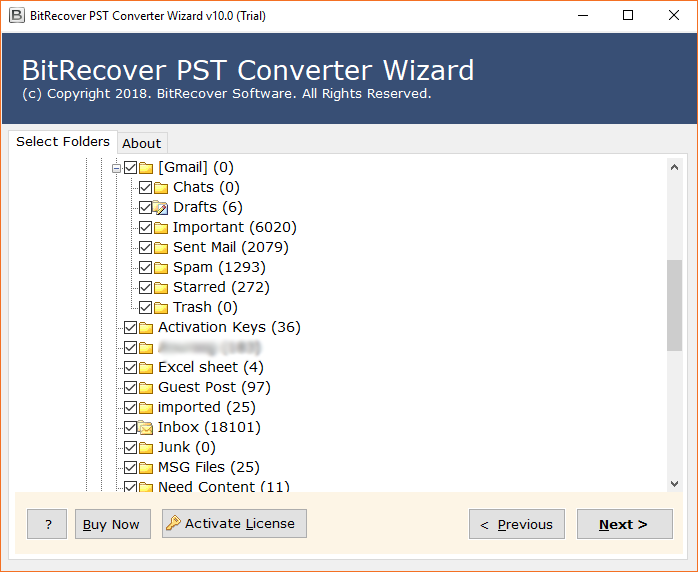 Now, click please choose Lotus Notes as file saving option.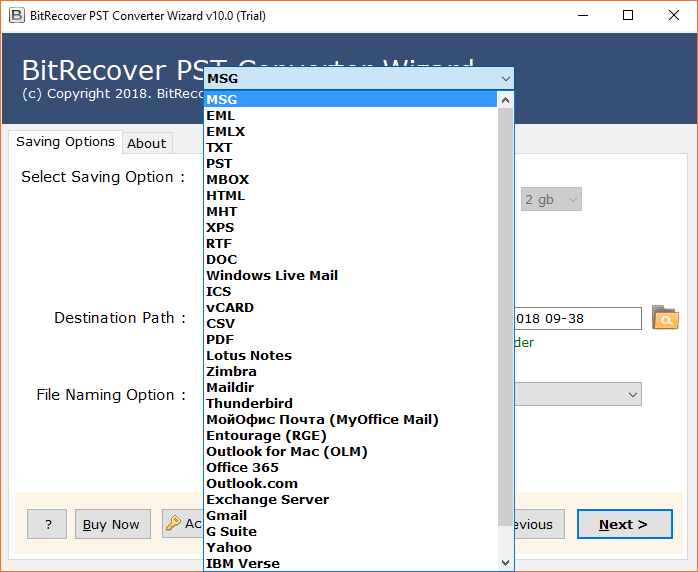 Finally, the application will allow you to select the desired path to your destination. Following that, click the Convert button to initiate the conversion.
The application begins the process of importing PST files into your HCL Notes account. This procedure should take no more than a few seconds. Therefore, please be patient.
Note: Lotus Notes Configuration is Required to Complete the Process.
PST to HCL Notes Wizard Advance Features
Get Complete Result: Performs Complete Outlook to Lotus Notes Migration with this amazing application. PST to Lotus Notes Software has the capability to move all the Outlook database files that includes contacts, mails, calendar, tasks, notes, etc. to IBM Notes Domino. The Metadata and the embedded attachments remain intact even after conversion of the emails.
Supports All IBM Notes Edition: Compatible with all IBM Notes editions to store the converted files. Therefore, regardless of whatever version of IBM Notes you are using, the tool generates NSF files that are easily accessible in any version.
Bulk Convert PST Files to NSF: With the help of this perfect app, export multiple Outlook PST files to NSF. In order to migrate Outlook PST to NSF format, the software offers an option to move multiple PST files to IBM Notes in exact form. By moving PST data in batch, saves user's time as well as effort.
Import Contacts to IBM Notes: The application gives an option to move Outlook contacts stored in Outlook profile to Notes. While converting contacts, the tool will save multiple contacts separately. For each mailbox individual name.nsf file will be created and all the contacts will get stored into it.
Read More About Amazing Features of PST to HCL Domino
Convert Desired Outlook PST Mailboxes: Once the Outlook to Lotus Domino Migration software loads the Outlook database completely with the whole data, which is residing within the database. Users can select desired data from mailbox that is important to be converted to Lotus Notes .nsf file format.
Microsoft Outlook Installation Not Required: PST to Lotus Wizard does not require MS Outlook installation in the user system for handling PST file to NSF conversion. The utility will move all .pst files even if Outlook is not installed on the machine, as the utility only needs PST files to perform conversion.
Conserves the Integrity of Data After Conversion: The utility is encoded in such manner that it maintains the data integrity after data conversion of PST file. It retains the formatting, folder structure, Meta properties, attachments, etc. in exact form. No modifications are done with the original data styling after conversion.
Some Commonly Asked Questions
Question 1: Can I migrate multiple Outlook contacts at once to Lotus Notes by using your utility?
Answer 1: PST to Lotus Notes Converter gives an option to convert contacts of Outlook PST files at once without compromising the data quality.
Question 2: Is it important to have the Outlook installation on the machine to perform conversion?
Answer 2: The software only needs PST data files to perform the data conversion.
Question 3: How much data can I move to Lotus Notes format by using this software?
Answer 3: The application is algorithm in such manner that one can move unlimited data items of Outlook to Notes format.
Question 4: Which version of IBM Lotus Notes is supported by the application ?
Answer 4: The software supports all the editions of IBM Notes, i.e. 9.0.1, 9.0, 8.5, 8.0, 7.0, 6.5, etc.
PST to HCL Notes – Client Testimonials

I used PST to NSF Tool for converting multiple PST files to Lotus Notes format. The application executes the whole conversion in an instant without compromising data quality. Thank you so much for this superb utility.

Outlook to Lotus Notes Migrator allows me to move the complete Outlook data items to IBM Notes. The best thing about the utility is that it comes with the free of cost demo edition that makes easy to know all the in-built features of the tool.

I would like to recommend this PST Outlook to NSF Wizard for those who want to migrate their data from MS Outlook to IBM Notes without any loss. It is one of the best software because it has several advanced features as it creates separate names.nsf file to manage contacts.

I'm fully satisfied with this software because it is easiest option to import PST to Lotus Notes or IBM Server with 100% accuracy. PST to NSF Software provides fastest migration speed during the conversion and it is available with free demo version.
The Final Words
Above, we discussed one of the most effective methods to import PST to Lotus Notes account. Without encountering any difficulties, you may convert PST files to HCL Notes using our method.