How to Retrieve Archived Emails in Gmail Android, iPhone, Laptop and More?
What You'll Get in the Guide: Did you know that it is possible to find archived emails in Gmail? We will take you through the easy steps to retrieve archived emails in Gmail account. So, keep on reading!
Working with emails is sometimes not so good. People receive several emails in one day. Some are important and others are not. To facilitate the work process, many of them archive emails. Now, what is this email archiving?
Email archiving is a phenomenon of hiding an email in a label instead of deleting it from the main folder, such as Inbox, Sent Items, Drafts, etc. If we talk about Gmail, when people want to clean their Inbox, instead of deleting emails permanently, they archived in a tag called "All Mails". It is the place where archived emails in Gmail are saved. The archived email will return to the mailbox if someone answers. So, if you want to find archived emails in Gmail account then read this blog. Use the below-mentioned steps for retrieving archived emails in Gmail. One can get archived emails in Gmail android, computer, iPhone and more.
How Can You Find Archived Emails in Gmail Account?
Retrieving Archived Emails
Login to Gmail account and Click on More navigation icon on the left of the app.
Now, select the All Mails option.
Here, you'll find all archived emails in Gmail.
Click the email you want to move back to Inbox and then click on the move to the Inbox icon.
This way, one can move selected retrieved emails from Gmail to Inbox backup. It is a simple & quick process that all can perform to find archived emails in Gmail without many efforts.
Similar Blog Posts
How do I Get Archived Emails in Gmail Back to My Inbox folder?
Follow the step-by-step process for recovering all archived emails in the Gmail app.
Open the Gmail account.
Select More option on the left of the Gmail app,
Click on All Mail and get retrieved emails.
Now, check select icon on top and all Gmail archived emails gets selected
Go to Move to Inbox icon and all your archived emails in Gmail get moved to the Inbox folder.
Now, let's find out how can you archive the entire Gmail mailbox with attachments with the automated solution.
Please Pay Attention – Use BitRecover Software to  Save Your Time & Efforts
If you think your data is safe in the Cloud, then my friend you are wrong. Everyday cases of a data breach, hacking makes headlines in the newspaper. So, if you don't want to land in any of such situations use Gmail Backup Tool. It is the easiest solution for taking the complete backup of Gmail mailboxes in other file formats. The tool is direct and easy-to-use to archive Gmail account emails with attachments. It maintains all the attributes, properties, and data integrity during the archive process.
How to Archive Gmail Mailboxes to Other File Formats?
Take the help of the following steps to archive Gmail mailbox to useful formats.
Start the Gmail Archive Software and enter the credentials to log in.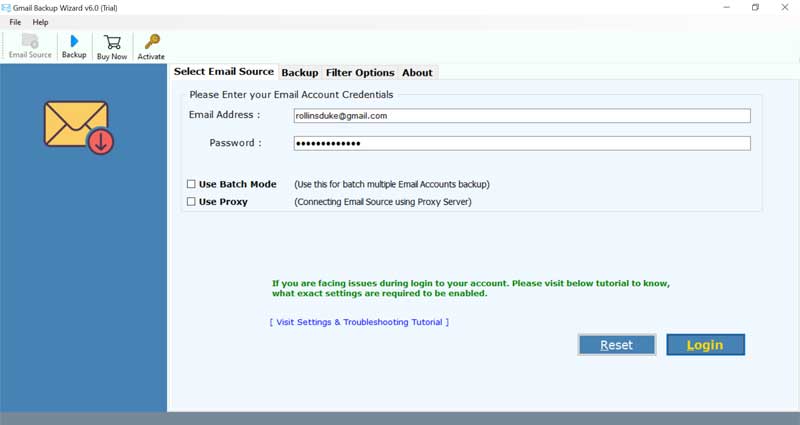 Check the required folder to continue the process and choose the required Saving option.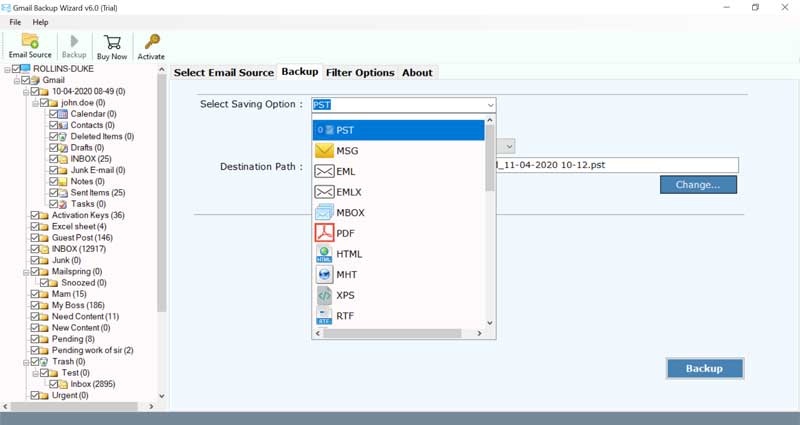 Pick the file naming option to arrange the data accordingly and then enter the final location to save the resultant data.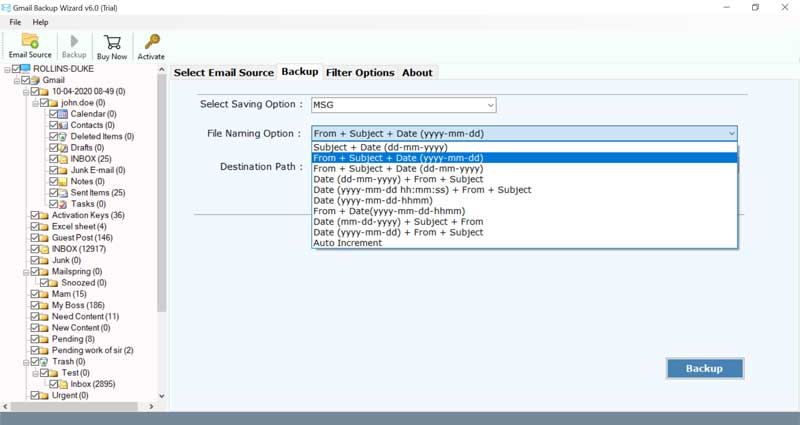 Hit the backup button and start archiving emails from Gmail to other file formats. The user can also analyze the Gmail archive process.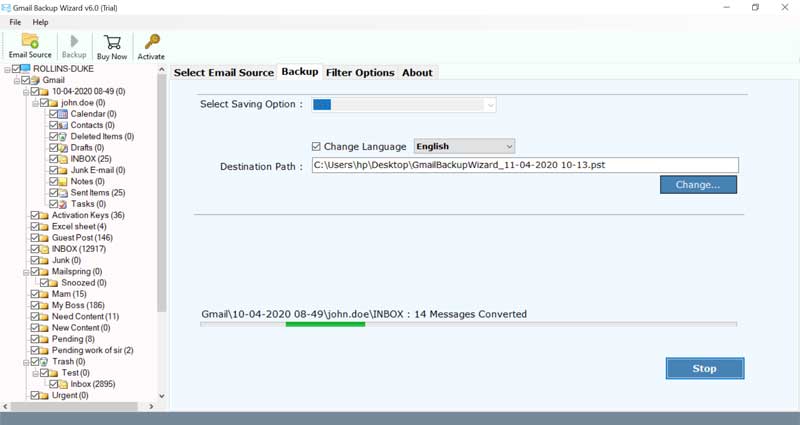 Eminent Features of Gmail Archive Software
100% Secure:

The tool is the best way to archive Gmail emails to other file formats. It comes with a simple-to-use interface that all can access to archive Gmail emails to PST, MSG, EML, MBOX, PDF, RTF, HTML, MHT, XPS, RTF and more.

Archive all Gmail mailboxes:

Using the Gmail archive tool, the user can migrate Inbox, Sent Items, Drafts, and another primary folder to other file formats with attachments.

Standalone Application:

The software is an independent solution to migrate archived emails from Gmail to popular file formats without external installation.

Simple & Beneficial:

 This all-in-one toolkit is a valuable solution to archive Gmail mailboxes with attachments. It provides file naming option to save resultant data in a better way.

Maintains Data Integrity:

The utility is a trusted solution to archive Gmail emails into other file formats. It preserves email properties, email headers, and data integrity throughout the process.

Quick & Effortless:

The product is designed by IT professionals with the latest algorithm. So that users can easily archive Gmail account emails in a few moments.

Windows Compatibility:

With the help of the software, the user can archive Gmail emails to computer, external Hard Drive, and more. It supports all the editions of MS Windows including the latest.

Advance settings options for selective backup:- This tool to find archived emails in gmail provides an advance option for selective email conversion of Gmail.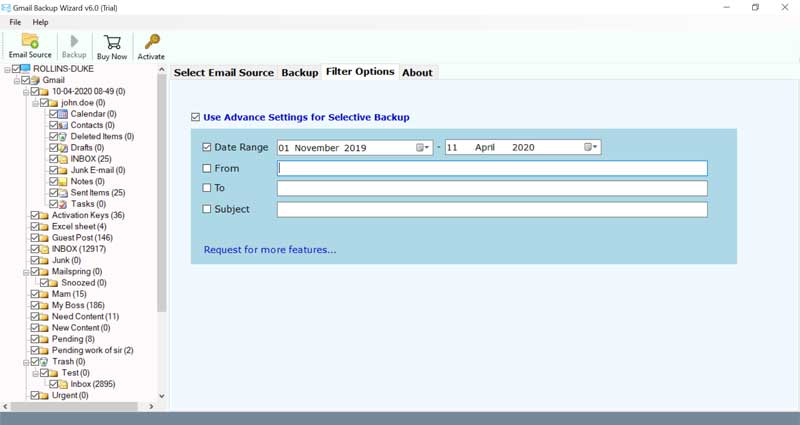 The Final Words
If you want to know how you can find archived emails in Gmail, then refer to the above blog. It provides 5 steps method to retrieve Gmail emails back to the Inbox folder. We have also provided an exceptional solution to archive Gmail emails to other file formats. It helps you save Gmail mailbox to Computer, external Hard Drive and more.