How to Transfer Emails from Outlook Web App to Gmail Directly?
Are you looking to export emails from Outlook web app to Gmail? But not able to find any correct solution. Don't worry now, we will provide you best solution through this blog. User can use Outlook web app to Gmail migrator for solving issue. Read this informative blog to know about the solution.
Most of the formal communication of the peoples takes place through email and mainly users prefer using MS Outlook for doing so. Now Microsoft has launched Outlook Web App (OWA) that is basically a personal information manager. OWA is a short form of this application.  Outlook Web app stores emails, tasks, calendar, address books, and many other things. But still there are users who want to transfer emails from Outlook web app to Gmail. They are facing difficulty in completing this procedure.
Now let's have a look on different ways of migrating Outlook web app emails to Gmail.
Methods to Migrate emails from Outlook Web app to Gmail
Non–automatic solution
Automatic solution
Method 1- By using Non – automatic solution for transfer of emails
First, you have to login into your Gmail account and click on a gear icon on the top right corner and then settings.
After that select Account and Import and then "Import Mail and Contacts".
In a new tab enter your Outlook web app account login credentials – login ID & Password.
Then select items which you have to export to Gmail.
Finally, click the "DONE" button and then you have to wait for the completion of the process.
Limitations of using Non-Automatic Method
There are many limitations of using Manual methods. This method includes technical steps. It is not understandable for non-technical users. Therefore, non-technical users will not be able to complete this process by using this method. It will take a lot of time as well depending upon the size limit of the file.
Method 2: Migration process by using Automatic solution
Users can take the help of automated solution for completion of the task without having any problem. By using Outlook.com Email Backup Wizard user can solve the issue of transfer emails from Outlook web app to Gmail. This tool is compatible with all systems having Windows. It provides multiple file naming option due to which users can arrange the resultant data according to their choice. It always preserves the folder hierarchy and email structure of the mailbox. So, user can migrate multiple Outlook web app to Gmail along with all metadata properties and Header information.
How to export emails from Outlook web app to Gmail- significant steps
1 – Firstly, you have to install the Outlook web app to Gmail Migrator tool on your system.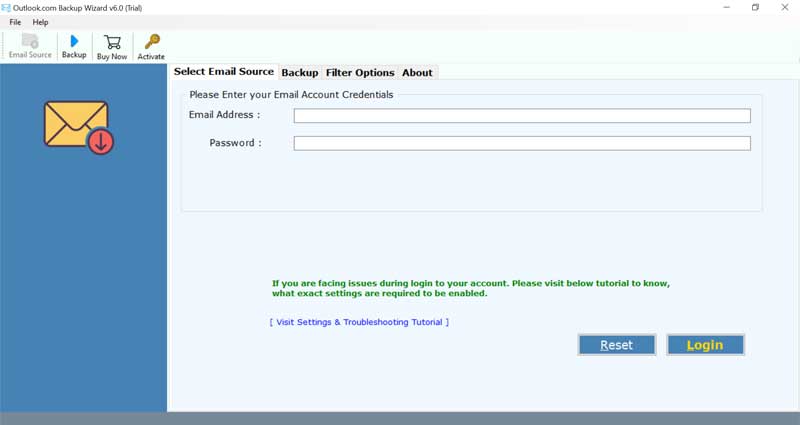 2 – Then enter OWA account credentials, its login id and password in the interface.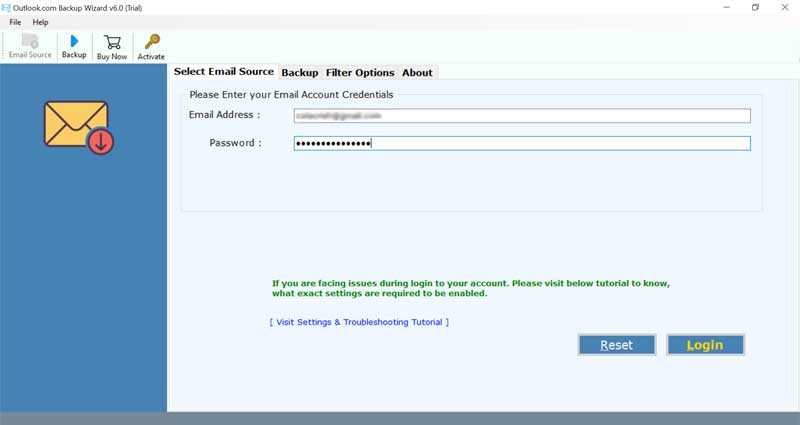 3 – After that software will display all the folders, select the required folders for export procedure.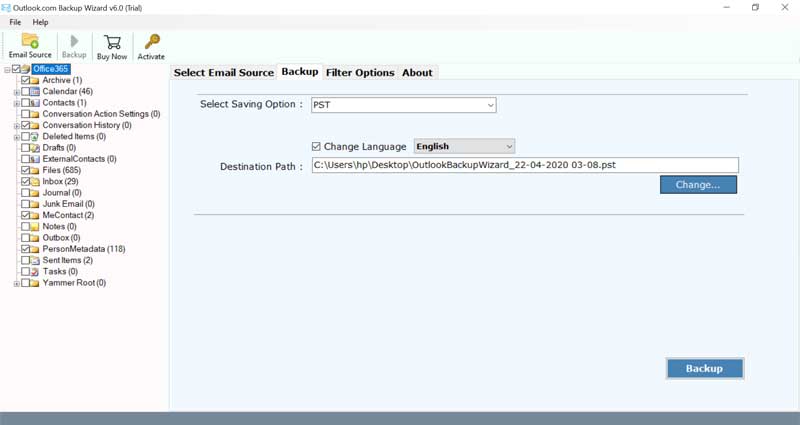 4 – Then user has to select Gmail from the given list as saving option.
5 – Now enter its credentials to continue the process.
6 – Then, select "backup" button to start the migration process.
7 – See live migration process on your screen. A pop-up box will appear after completion of the process.
8 – Finally, click on "OK". Now go to Gmail to see the exported data.
Some quality characteristics of Outlook web app to Gmail migrator
Filter options to Download Outlook webmail data
Outlook web app to Gmail migrator Software provides multiple email filter options for downloading selective Outlook web app emails. User can download emails from a specific date range, receiver email address, sender email address or email subject. These email filtration options are most beneficial for users as they don't to do anything extra.
Migrate selected Outlook web app email folders
This Software shows all Outlook web app folders in the software window. From here, users can check and select only desired email folders from the whole database. Using this advanced feature, users can transfer selected email folders from the whole database.
Maintain Original folder hierarchy
This Tool gives freedom to keep the original folder structure for migrated emails. After completion of the task, user can preview all exported emails in the same folder structure as in Outlook web app. Users can get output data in Inbox, Sent, Drafts, All Mail, Spam, etc. folders.
Export all Outlook web app emails with items
Outlook web app to Gmail migrator tool preserves all email components during migrating emails from Outlook web app accounts. The tool maintains all the important items like Folders, Attachments, To, Cc, Bcc, Signature, Inline Images, Folders Structure, HTML Links, etc. for users.
Easiest way to export email from outlook web app to Gmail
This application is specially designed for both professional and non-professional users. This software asks only Outlook web app account login details. After that users can easily select the email folders from the software panel. Finally, user have to select the saving option and select backup button.
Final verdict
In this blog, we have described about the both ways to export emails from Outlook web app to Gmail. The best solution is using the automated method, as it is a professional solution. Specialized tool for this issue. Manual methods are time-consuming method and very technical as well. If users want to try the software first then, they can use the demo version of the utility as well. By this they will get a chance to know the software. For more benefits and unlimited migration, users can purchase the tool as well.