Can Gmail Import MBOX Files ? – Resolve this Query
Alexa writes: This problem is driving me crazy! I have downloaded emails from my old Gmail account using the Google Takeout option. Now, I have the MBOX files placed onto my external hard drive. But, I want to import .MBOX file of old email account into my newly created Gmail account especially meant for my business work. I have heard that there is no such option in Gmail. Please can you guide me how can Gmail import MBOX files?
Are you also looking to resolve this issue?
Well, you can download emails from Gmail account in MBOX format. But the real catch is that the reverse process is not easy as it seems.
Sound's strange? Yes, you have to necessarily rely on an automated solution to convert MBOX emails into Gmail account.
Please Note – Manual process is time consuming and could also render the file unusable. Also, the standard solutions only works for few emails. So, it is highly recommended to use a professional solution in order to avoid the hassles of manual methods.
Can Gmail Import MBOX Files ? – Step-by-Step Guide to Resolve this Query
BitRecover MBOX to Gmail Wizard allows to take a quick export of all MBOX files into Gmail account without any data loss. It comes with a free demo version that will be helpful for evaluating the tool's working.
So, let's see how to tackle this query – "Can Gmail import MBOX files"
Step 1. First of all download and launch this software on your Windows machine.
Step 2. Now, choose MBOX Files or Folders from your database.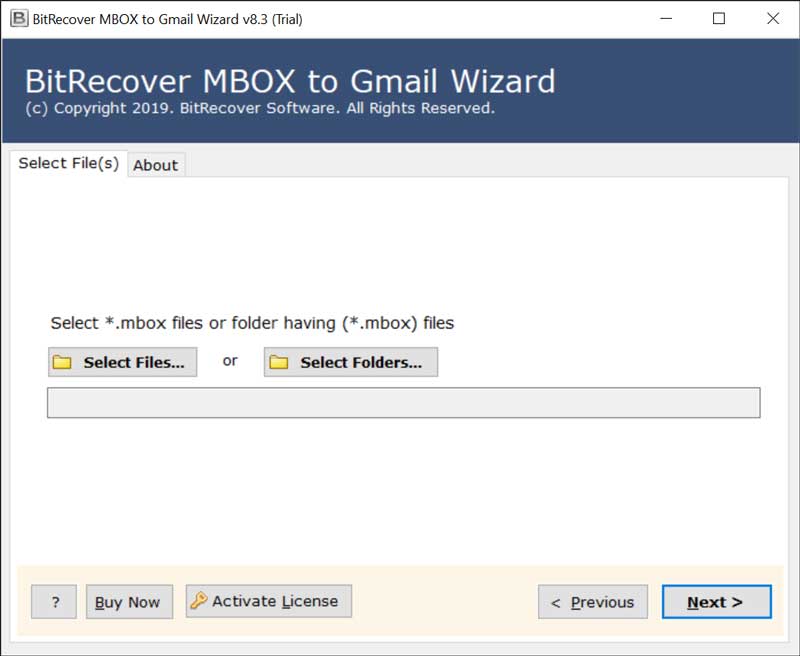 Step 3. Thereafter, enable the required .MBOX folders which you wish to import into your Gmail account.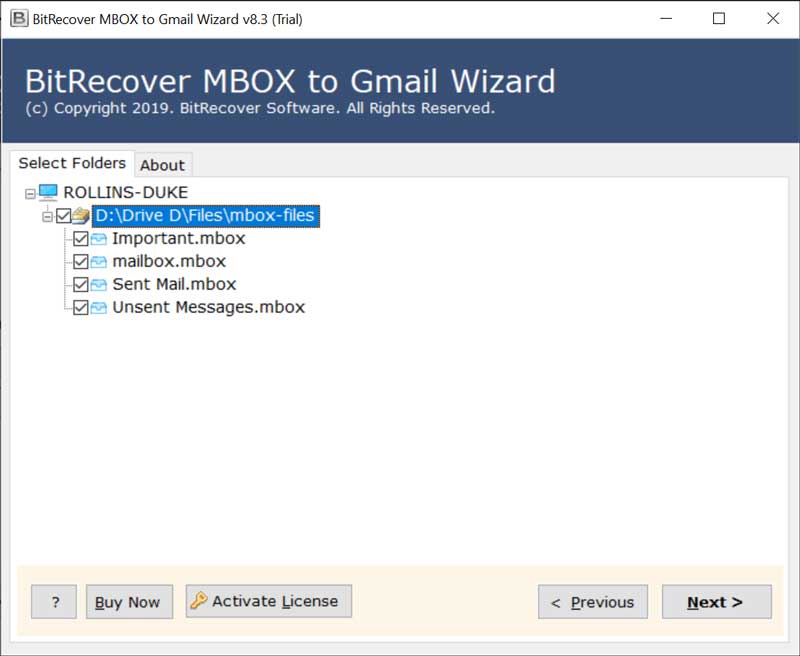 Step 4. Then, from the saving options list, choose Gmail and enter its account details.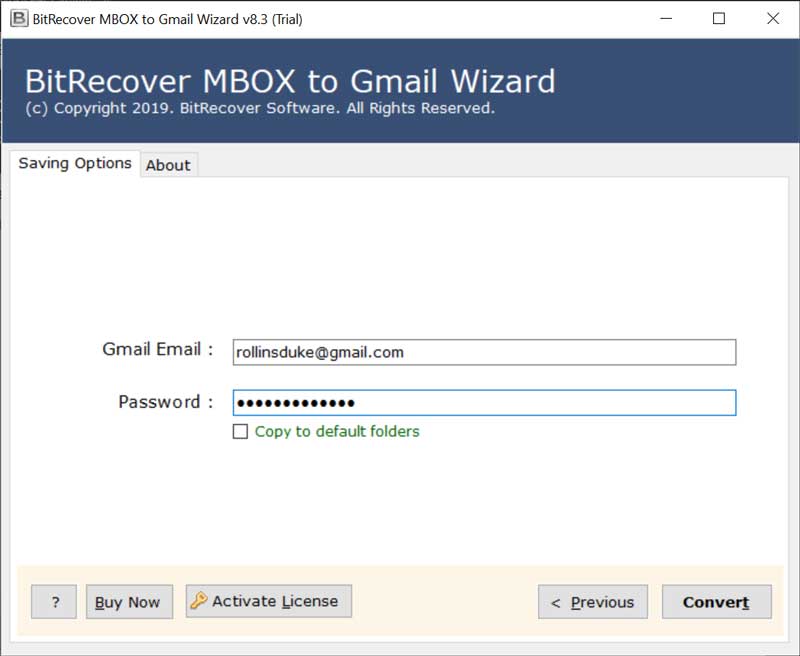 Step 5. Lastly, start the process to import MBOX data to Gmail service.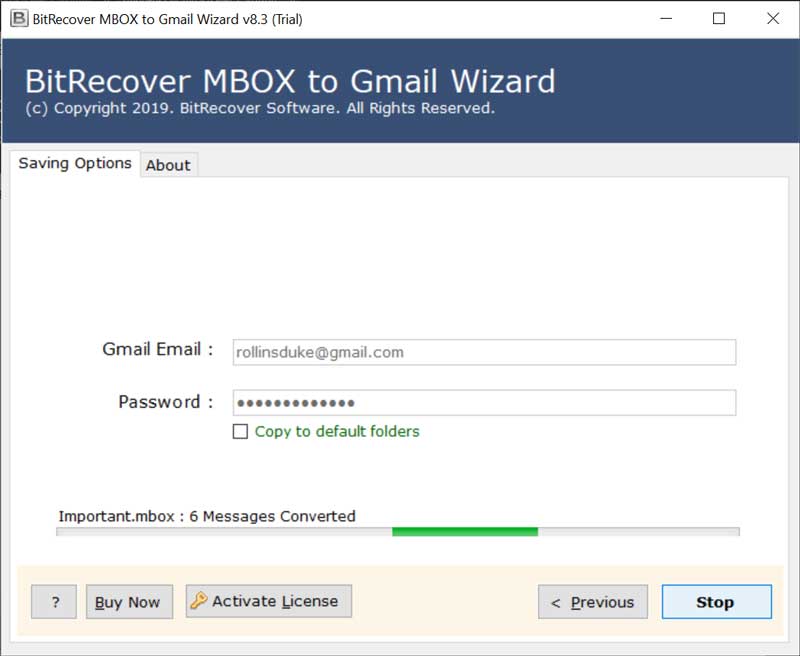 The process will take some time and ends with a pop-up completion message. Now, you can open your Gmail account and view all .MBOX messages.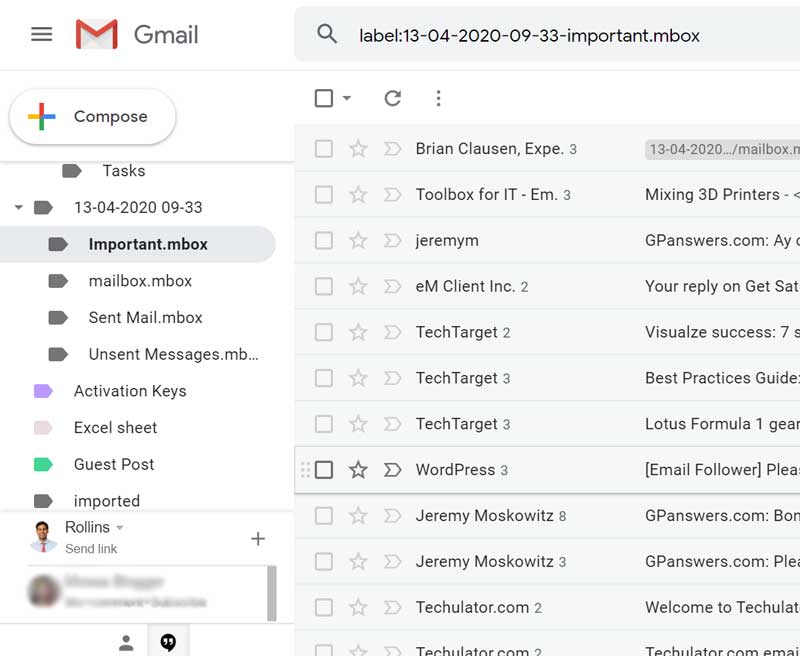 Also Read:- Can Gmail import Outlook .pst Files
Salient Features of Software to Resolve Problem – "Can Gmail Import MBOX Files ?"
Directly export all MBOX files or folders into Gmail account.
Dual options to import .MBOX file(s) or folder(s) into the software for this email conversion.
No dependency of any external application to begin the process to solve query of "Can Gmail import MBOX files".
The software gives users a complete data conversion of MBOX data items: emails, contacts, calendars, tasks, notes, journals, etc.
It comes with a simple and easy to understand interface which makes easy to resolve issue of "Can Gmail import MBOX files".
You can bulk import MBOX emails into Gmail account in a single round of processing with this utility.
It preserves the mail headers like From, To, Cc, Bcc, Subject and embedded attachments etc during the conversion.
The utility maintains the original folder hierarchy of MBOX email folders throughout the processing.
It supports all latest and earlier versions of Microsoft Windows Operating Systems like Windows 10, 8.1, 8, 7, XP, Vista, etc.
The Closure
In this blog, we have explained the complete process to resolve this issue – "how can Gmail import MBOX files". It is a very simple and effective MBOX email conversion with this software. Users don't require to worry about the data integrity. If there any queries related to the software, please contact to our technical support team.