How to Backup Email to External Hard Drive?
There are several reasons users might want to backup emails to hard drive.  Copying emails to an external hard drive will make sure that users always have access to them, even if user's account gets attacked by a hacker. In this blog, we'll discuss about how to copy emails to hard drive. If you are also facing issues in this process then read the complete blog. Here we will provide a professional solution to the users. By using BitRecover Software, users can complete this process.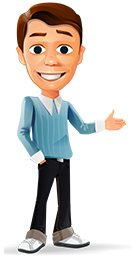 Instant solution to backup emails to hard drive
Download Email Backup Wizard and install on pc and follow given instructions.
Launch the tool and select source cloud email service.
Enter account credentials and press Login button.
Select mailbox folders for copying emails to hard drive.
Choose saving format i.e. *.pst, *.msg, *.eml, *.mbox, etc.
Select hard disk as destination path and press Backup button.
Why there is a need to backup email to hard drive?
There are different email services in use today, and people choose them for specific reasons accordingly. When hackers take over a user's account, or user experience data loss, it is frustrating as operators cannot access their emails. If user's emails are backed up and saved to a hard drive, it will be easy to recover and access them. Besides this, if users acquire a new computer and they want to import their emails, the process will be easy.
Thus, it is always a good idea to back up all the essential emails on hard drive.
User query: I using Yahoo Mail email service from several past years and now I want to copy emails to hard drive. If you know a reasonable technique then please share it with me. I am unable to find the correct application for this issue. Kindly help.
 If you are also having the same issues. Then refer this professional application to complete the backup process.
How to backup email from cloud services to Hard Drive
Follow these steps to complete the backup process of emails to Hard drive:
First, install and run the above-mentioned software on your system. Then select an email source and then enter credentials.

After that, check all the saving options and then select the desired saving options from the given drop list.

This application offers multiple file naming options, choose accordingly.

Then, use advance settings for selected data backup i.e., Date Range, From, To, Subject, etc., and press the Backup button to start archiving emails.

After that, click on backup. The live backup process will begin on your screen.

Backup emails to hard drive process is completed now. Click on OK after the completion of the process.

Finally, after finishing the task, the tool will automatically open the destination path to get the resultant data.
Software prime features for copying emails to hard drive
Backup emails from all cloud services to hard disk
It is an all-in-one tool that allows users to create backup of almost every common email application or email service. The tool supports the backup of different email services. Like Gmail, iCloud Mail.com, Libero Mail, KPN Mail, Rogers, Shaw Mail, Mail.ru, MDaemon Cloud, NAVER, Office 365, AOL, Windows Live Mail, Webmail servers, business email hosting services, etc.
Software maintains data integrity
The original email messages include the metadata and they are entirely preserved during the process of backup. Moreover, the source emails do not get compromised in any way – it remains in the same way after the post-migration as well. It is fully authenticated software to backup email to hard drive without manipulating the original folder hierarchy structure.
Selective backup of emails to HDD using filters
The software allows user to transfer their selective emails with the help of filters option. Users can copy emails to Hard drive using date filter options. This feature will help users quickly backup required messages from complete mailbox store.
Standalone and best email migrator software
This amazing utility is a completely standalone application. The tool does not require the installation of any external application to backup emails from cloud services to hard drive. Users can easily select the file or folder for the transfer of emails along with all the properties. This application is completely safe and secure from any risk.
Simple and intuitive interface
This utility software is extremely intuitive, powerful, and trustworthy. It is specially designed to offer a positive backup process experience for the end-users. The users can create backups of single as well as multiple emails in batch mode.
Supported data for migration
The users can easily create a backup of email account with all information–emails with attachments, calendars, archives, tasks, contacts. This tool has many unique features that attract its users and provides them benefits as well.
Some common queries of users and their solutions

Que 1 – Does it keep original folder structure during backup emails to hard drive process ?

Ans – Yes, this application preserves folders and sub folders structure during completion of the task.

Que 2 – Is there any limit of number of messages tool can backup ?

Ans – No, this application can download any amount of email data and there are no limitations.
Final Verdict
In this blog, we have shared a solution for the issue of backup emails to hard drive. With this professional software, users can effectively complete the backup process. Both technical and non-technical users can use this email backup tool easily. We all know that copy emails to external hard drive is not an easy process. But with this application, nothing is difficult for users.
Tool also provides free trial version to its users. Through which they can easily backup first 25 emails from each folder. For more features, users can buy the licensed version of the application.