Horde Webmail IMAP Settings
BitRecover Support Team | May 9th, 2020 | Email Settings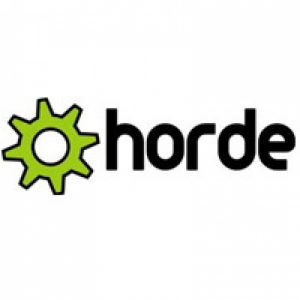 Are you looking to configure Horde Webmail account and need IMAP Settings? if such is the case then find below required Horde Webmail IMAP Settings so that you can easily access your Horde Webmail account through any browser and use the desired User interface of that Email application.  To configure your Horde Mail on Android, iPad, Outlook, Thunderbird and other programs you will Horde Webmail Server Settings you can copy the below IMAP & POP3 Account Settings for Horde Mail details in the configuration of  Horde Account, After that all your Horde Webmail Emails will be synchronizes and you can easily access in any desktop and other Email application
Note : If you are unable access your Horde Webmail using IMAP Server Settings so get an expert-recommended solution to easily configure your Horde Webmail. If you have any other question about Horde Webmail IMAP Settings so feel free to Contact us
Important Email Settings of Horde Webmail :
Email Settings
Port Number

Horde IMAP Incoming mail server:

mail.[your domain name](

Copy

)

Horde POP3 Incoming mail server:

pop.[your domain name] (

Copy

)

Horde SMTP Outgoing mail server:

mail.[your domain name](

Copy

)
Need to Backup Horde Webmail to any other Email programs?
Most of the peoples are not good with the Technical terms and finding difficulty in settings up IMAP & SMTP setting and wanted to backup your Horde webmail so that they can be gathered in on place then know the best solution for backup your Horde Webmail to Any other Email Application or file format so, we would recommend you most advanced software Horde Webmail Backup Wizard. which will backup your data maintaing the same folder structure Moreover without any settings & data loss. With the help of this software you can easily convert your Horde Emails to different file format like PST, MBOX, EMLX, RTF, EML, HTML, PDF, DOC etc or you can also save your Horde emails in your desktop for future refrence
You can also try the Free Demo version of the software to check the basic functionality and process of the tool Download Horde Webmail Backup Wizard, that will easily save bulk Horde emails on Android phone, Mac, Outlook and & Emails programs. Click on Download Now Button and install the software on Windows Computer
Watch this video illustrating complete Horde Webmail backup process:
In Summing Up:
In this blog we have given a solution for Horde Webmail IMAP Settings as Most of the users are looking to Configure their Account in Mac, Android and iPhone and requires IMAP & POP3 Settings therefore they can use above Email Settings for Horde Webmail. Then, We have also given a quick backup solution to any Email client or other file format so that you can save them for future reference you can try out the best solution provided by the professionals  Horde Webmail Backup Wizard  which gives the output with 100% accuracy so, go head and give it a try once.
If you are still struggling with any query regarding Horde IMAP Settings so please Contact us we will resolve all your queries. To connect with us you can email us through Email as well support@perfectdatasoftware.com
Know More Email Settings: