Naver Backup Tool – Ultimate Solution to Export Naver.com Webmail to Computer
Summary: If you've decided to backup your NAVER.com webmail for any reason, you will find this guide helpful. Here, we will tell you about the way to export emails from Naver.com cloud to Computer file format directly using Naver backup tool. It's going to be easier than you think. So, here we go.
If we talk about the reasons to back up NAVER Mail locally, it can be you have a new email account and want to transfer Naver webmail email message to it, job change can also be a factor or any personal and professional requirements.
After reading this guide, you can do the following:
Backup emails from Naver webmail account to Computer or a PC.
Save Naver.com webmail emails to Hard Drive with all properties.
Export bulk mails from NAVER account to 15+ standard file formats.
Migrate Naver account messages to popular webmail accounts.
Naver.com webmail migration to desktop-based email client.
Backup emails with attachments in a secure environment.
Let's talk about the solution that has all the essential functions that help you to backup mail from Naver.com webmail to computer easily and quickly.
Expert's Recommendation – We suggest users to utilize the BitRecover Email Backup tool, to save Naver mailbox emails to more than 26 saving options. Users can directly back up Naver Mail, emails, contacts, calendars, custom folders, etc. It is the best way to backup Naver Mail account and restores Naver mail to a local PC or Webmail account. The solution has a user-friendly interface and simple-to-use. You can work with software without installing any external application. It gives results with 100% precision.
How to Backup Naver.com Webmail to Local PC ?
Follow the given steps to easily backup mail from Backup.com webmail:
Start the BitRecover Naver backup tool on Windows.
Select the Naver mail option and enter the account credentials.
Pick the desired file format from the save options in the toolbar.
Browse the target path to choose a location to see the results.
Press the "Next" button to view an accurate backup of Naver.com.
Now, let us show you the detailed working of the best Naver.com backup tool with complete screenshots for better understanding. So, have a look.
Professional Approach to Export Mails from Naver.com Cloud to Computer file formats
First of all, click on the Download button below to download the testing version of the software. The demo version is cost. Using it, users can back up the first 25 Naver.com emails to common file types. In this way, you get a clear understanding of the tool. After that click on the Buy button and upgrade to the Pro edition. It helps you to export bulk Naver webmail.com emails to Computer as shown below.
Step 1. Launch and open Naver backup tool on any Windows-based system.
Step 2. Now, select the Naver Webmail option, and enter your account credentials as shown in the screenshot. Then, click the login button.
Step3. Here, the solution analyzes the mailboxes in your account and lists them in the software window. Now, select the desired email folder.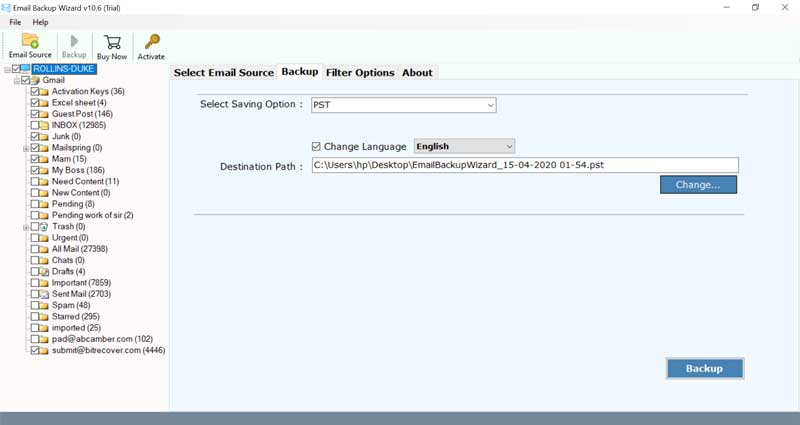 Step 4. After that, select the desired save format to backup Naver.com emails to your computer.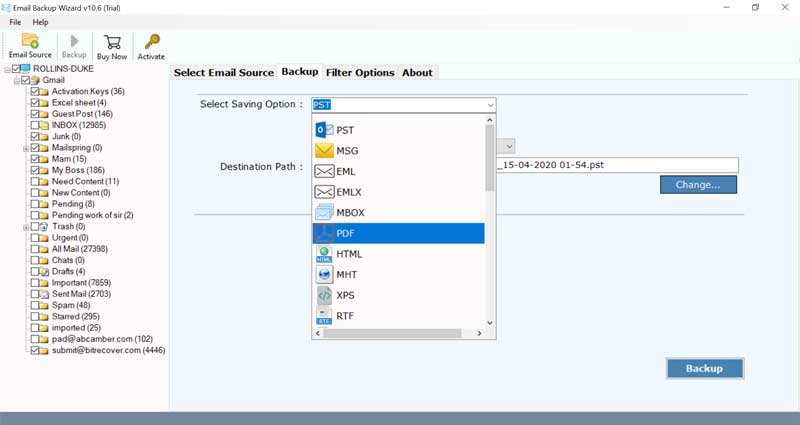 Step 5. Now, fill in the specific location in the target path tab to save the result.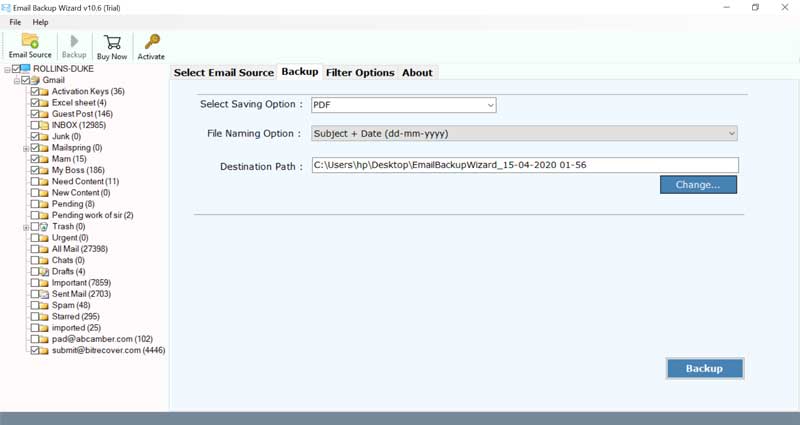 Step6. It provides several file naming options and advanced filter setting options. Please check and choose whether you need it.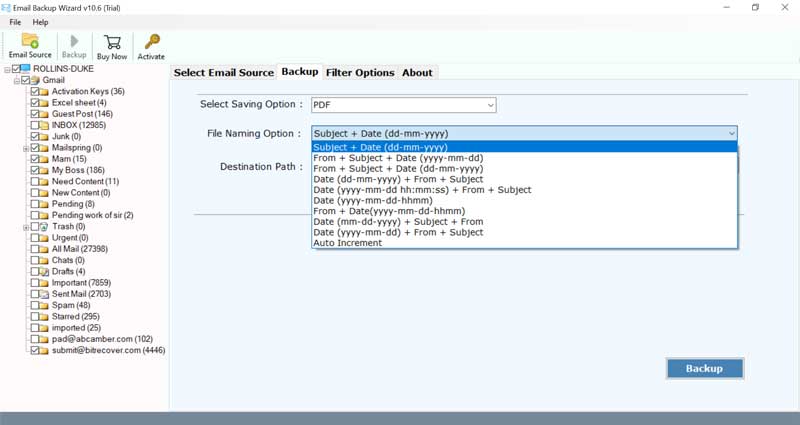 Step 7. After all, click the "Backup" button to start the NAVER webmail.com backup process.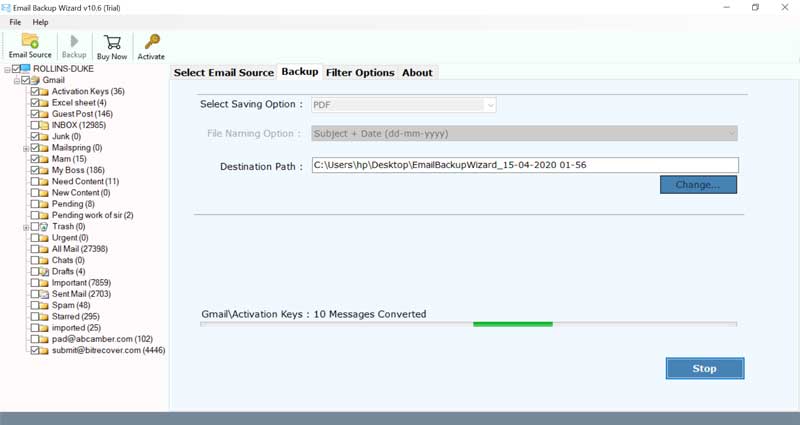 A Sneak –Peek of All the Saving Options by NAVER Backup Tool
Common or Standard File Format:- It helps you to backup mail from Naver webmail.com to Outlook (PST or MSG), MBOX, EML, EMLX, PDF, HTML, MHT, DOC, ZIP, XPS, RTF, etc.
Webmail Email Applications: – Using the software, one can export mail from Naver.com cloud to Gmail, G Suite, Lotus Notes, Office 365, Outlook.com, Exchange Server, Yahoo Mail, Rediffmail, IMAP, etc.
Desktop-based email client: – It allows you to backup Naver webmail emails to Windows Live Mail, Thunderbird, Zimbra, Lotus Notes or IBM Notes, and many others.
Key Features
It provides a complete backup of local Naver mailboxes containing emails, contacts, folders (inbox, drafts, sent mail, etc.).
The tool is efficient in the bulk backup of Naver webmail account emails along with attachments.
It retains the email format and data structure to keep the email intact.
The folder structure will remain unchanged to keep emails in the same folder.
The software is easy to use GUI, users can backup Naver Mail emails without any trouble.
The selective backup process allows users to export emails from Naver accounts.
The Closing Thoughts
The above guide is a detailed guide on how to take Naver.com webmail backup to 25+ saving formats. It includes standard file format, webmail application, email client, and many more. The solution mention in the information is complete and reliable. Anyone can use it to backup multiple Naver.com webmail emails, contacts, calendars, etc with attachments. We hope you find the information useful.