How to Import EarthLink Email to Outlook 2019, 2016, 2013 – Manual and Automated Solution
Want to dump EarthLink webmail and switch to other big corporate giants like Microsoft Outlook? Well, you can't leave your old messages in your account because they may comprise some crucial information. Your idea is right but the solution to access all EarthLink emails in Outlook is something you will not find anywhere. Thus, today we have come up with a fast, reliable, and direct approach to import EarthLink email to Outlook.
Do you know?
EarthLink was founded in March 1994 as EarthLink Network., Inc. It has been called the second-largest Internet Service Provider after America Online and reached 4.4 million subscribers in mid-2001. Some of its major services include Web hosting and privacy, Internet access, premium email service, data safety products.Many of the old customers of EarthLink webmail complained about the inconsistent email service. Thus, in an effort to have premium email access, people move to a much trustworthy email client service one of which is Microsoft Outlook.
How to Add EarthLink Email to Outlook 2016, 2019 [Manually] ?
These step-by-step instructions will guide you in setting up EarthLink email in Outlook 2016, 2019.
Open Outlook app, go to the File icon on the top left of the screen
Under Account Information, hit on the Add Account tab
Enter the EarthLink email address and click on Connect button
Outlook will take a few moments to open the details
Choose your account type: POP or IMAP
Specify your account settings as per your account type.
POP Server:
Incoming server- pop.EarthLink.net Port- 110
Outgoing server- smtpauth.EarthLink.net Port– 587
IMAP Server:
Incoming server– IMAP.EarthLink.net Port– 143
Outgoing server– smtpauth.EarthLink.net Port– 587
After filling in these details, press the Connect button
Now, in the Outlook login screen, specify this information-
Server- imap.EarthLink.net or pop.EarthLink.net
Username- Your email address of EarthLink account
Password– Mention your email password (case-sensitive)
In this way, you have added EarthLink email to Outlook 2016/2019
Constraints of Above Method
Does not ensure the safety of data.
Large changes of data corruption.
Needs a technical professional to apply the approach.
Lengthy and time-consuming process.
Risk of broken images, fonts, attachments.
Automatically Import EarthLink Email to Outlook 2019, 2016, 2013, 2010
To make sure that you do not suffer from any of the limitations offered by the traditional method to import EarthLink email to Outlook. We have brought an effective third-party application to get you out of this problem.
Try the best and reliable Email Backup Wizard offered by BitRecover software. It is a number one product when it comes to a safe and rapid import of EarthLink emails to Outlook app. The biggest advantage is that the solution is standalone and does not need any external app. Moreover, you can export emails from EarthLink webmail to Outlook (any edition).
Do follow the below steps to migrate EarthLink email to Outlook.
How do I Export my Email from EarthLink Webmail to Outlook Application ?
Wondering to move all EarthLink emails into Outlook? Please read these steps to solve your query-
Download and install the software on your Windows or Mac machine.
Now, choose EarthLink webmail as the email source from the toolkit.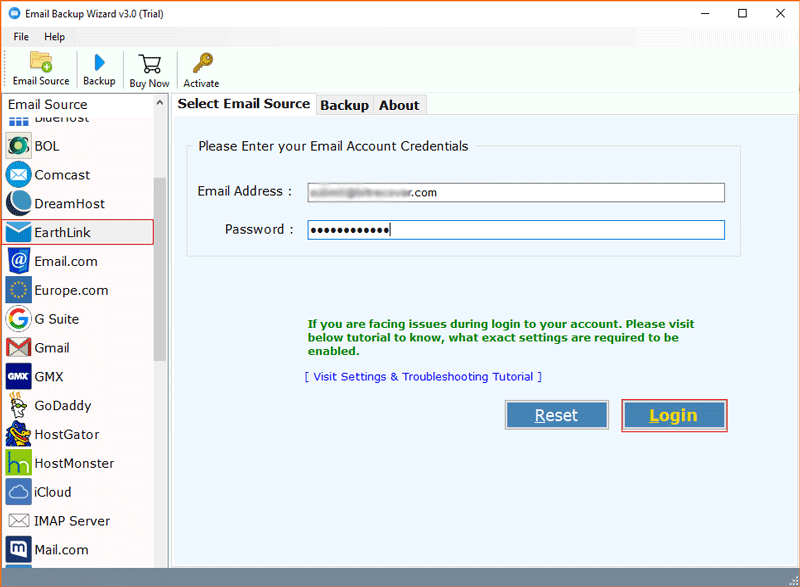 Specify the email address and password of your email account.
Then, click on the login button so that the software fetches all emails from your account.
Thereafter, enable the email folders from where you wish to export all messages.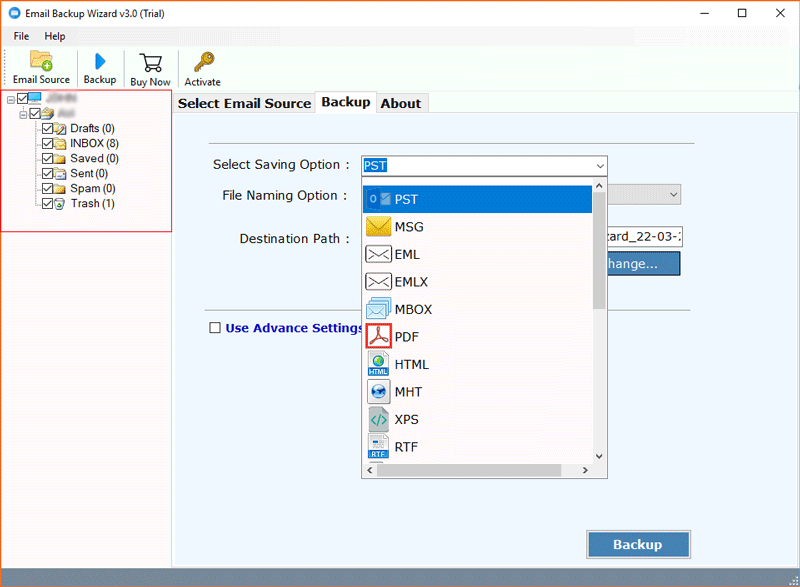 Next, choose the saving option as PST and browse a destination location for the output.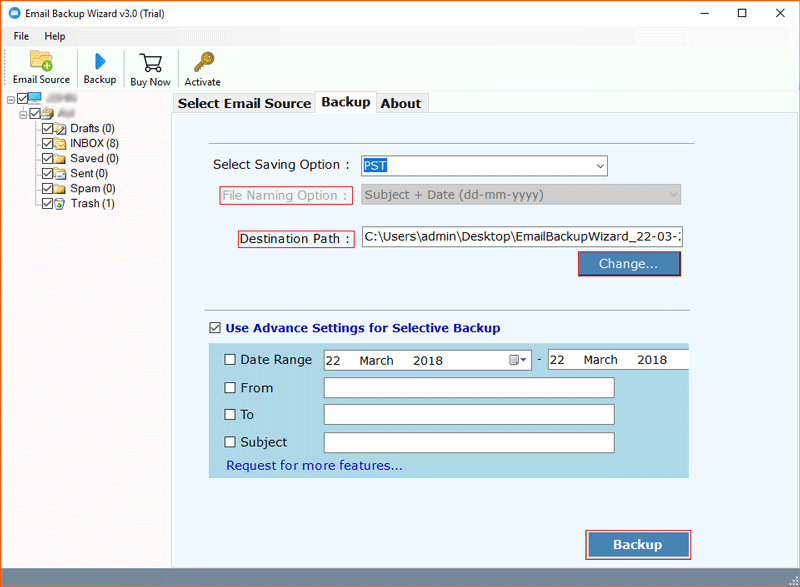 Lastly, tap on the Backup button to begin the EarthLink to PST conversion process.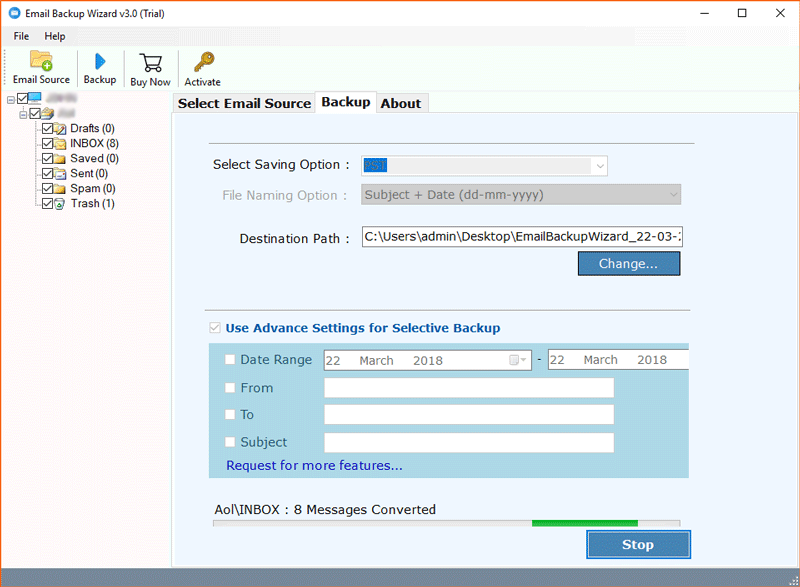 In this way, you will get all the EarthLink webmail emails in .pst format. Now, in the next part, you need to import Earthlink emails into Outlook. How to do it, go to the next section.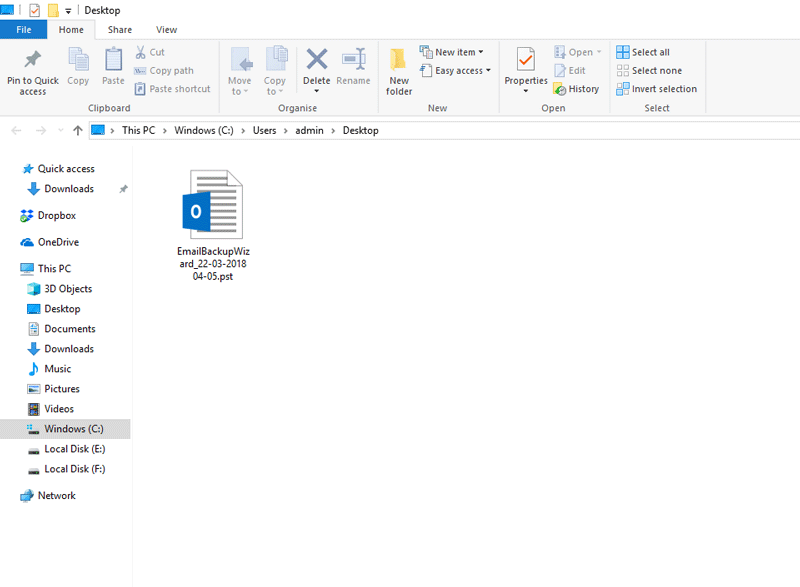 Import EarthLink Webmail Email to Microsoft Outlook
Open the Outlook app and go to the File option
Select Open and Export>> Import/Export>>Next
Choose Import from Another Program or file
Hit on Outlook data file (.pst) and then Next tab
Browse the PST files which you got from the above steps
Import EarthLink email to Outlook app process done
The Software Offers some Remarkable Features like-
You can bulk import EarthLink webmail emails to Outlook with it.
The various data filters available with this tool enable one to export EarthLink webmail to Outlook in a selective manner.
The utility is compatible with all Outlook editions such as Outlook 2019, 2016, 2013, 2010, etc.
It is a fast and hassle-free product that gives instant results
There are no limitations for performing the EarthLink to Outlook conversion with this software.
You can install the tool on any Windows machine like Windows 11, 10, 8.1, 8, 7, XP, Vista, etc.
The software comes with a free trial edition with the help of which you can check the efficiency of the product.
Some Related Questions Found-
Query 1 – With the help of the Export function in EarthLink Mailbox (on a Windows Server 2019 system), I created a .csv (and .dat) file. The output was some important travel information present in my old inbox which I can't afford to lose. How can I set up EarthLink email on Outlook 2019? Is there any direct and instant solution to import EarthLink email to Outlook with all attachments? Suggestions welcomed.
Query 2 – Hi, it's been a bad dream to utilize EarthLink these most recent few years with a few email crashes including loss of contacts, unpracticed technical help, hours on the telephone, with different hang-ups when calling abroad. I want to switch over to Outlook 2016. However, I am told by EarthLink that it is not possible to add EarthLink email to Outlook directly. I see this as difficult to accept – there should be some method to access an old EarthLink email account into Outlook. Any ideas or information, please? Thanks in advance for your assistance!
Query 3 – I am trying to assist one of my dearest friends with an EarthLink problem. He is running a standard EarthLink account with 100MB of storage space. The account which he is handling is EarthLink webmail through Safari. Now, due to constant storage issues, he wants to create an archive of all EarthLink email messages to a local hard drive having MS Outlook. After great research, the only thing I found was that it only supports the import/export feature for contacts. Since I am also not familiar with the EarthLink webmail so I talked with one of the technical representatives at EarthLink. I asked them how do I export my email from EarthLink to Outlook client. They replied that there is no support for exporting emails. So, I want to know what can be the potential solution to import EarthLink email to Outlook application. Is there any free solution or a paid one??
Query 4 – I want to migrate my combined three EarthLink email Inbox folders and subfolder files to my new Outlook email app. Obviously, the traditional method does not seem to help me in any way because I only want to move my inbox messages of EarthLink to Outlook. Any ideas on how can I add EarthLink email to Outlook 2019?
Query 5 – For the last 8 years, I have been using EarthLink as my server. I recently changed my email system to New Outlook 2019. Now, I am in a big problem with how do I export my email from EarthLink webmail to Outlook? Is there any manual solution for this or do I need to rely on third-party software to import EarthLink email to Outlook 2016?
Ques 6 – Hello there! I have purchased a new computer. Recently, I manually tried to add EarthLink email to Outlook 2016 because I wanted all those past client communications and attached files that were in my old account (EarthLink.net). Nothing is happening to set up EarthLink email in Outlook 2016. I have tried to fix this issue but I am unable to import EarthLink email to Outlook. My Outlook version is- Microsoft® Outlook® for Microsoft 365 MSO (16.0.14026.20270) 64-bit. Here's the attached screenshot. Please help!