Top Ranked CenturyLink Backup Tool to Export CenturyLink Emails to PC
In this article, we will provide complete and useful information for the CenturyLink mail backup process. The Email Backup Wizard is the one-stop solution that provides a direct method to export CenturyLink emails to PC or Hard Drive. The software can easily download on Windows supportive machine to backup CenturyLink webmail emails. So, let's get started and learn how about the best CenturyLink Backup tool.
What is CenturyLink Mail ?
CenturyLink, Inc. is a global technology company that provides many services such as networking, cloud solutions, security, hosting, Etc. It is quite famous for offering webmail services to large businesses, small businesses, and more.
So, if you are someone looking for a solution to take CenturyLink Mail Backup completely, keep reading the article.
Get Started with #No.1 CenturyLink Backup Tool
It is a direct and fast solution to migrate email from CenturyLink to a computer. Specially designed for CenturyLink Mail backup process, it preserves email properties and other information during the task. The tool has a very simple and intuitive interface that explains the entire migration process. It easily backup CenturyLink emails to a PC.
In just a few simple steps, you can save CenturyLink emails to multiple file formats, access CenturyLink emails on desktop-based email applications, and Webmail accounts.
How to Export CenturyLink Emails to PC in a Few Steps ?         
It's easy to save CenturyLink mailbox to Computer, follow the instruction:-
Run the CenturyLink Backup Application.
Select CenturyLink and enter email address &password.
Check the required folder and continue the process.
Select the needed file format from the saving list.
Enter a location for the results and hit the Backup tab.
Saving emails from CenturyLink to Hard Drive is simple and direct. For complete detailing of the task, check the screenshots.
How to Backup CenturyLink Emails to Desktop with Attachments ? – Screenshots & Guidelines
First, download the CenturyLink Webmail backup tool for free on any Windows computer. After that, install it on any Windows or server computer. After that, please follow the steps below to migrate CenturyLink email to a computer file format.
Now, open CenturyLink Mail Backup Tool on Windows-based system.
After that, select the CenturyLink option in the list of email sources. Then, fill in details like email addresses and password.
After that, the tool will analyze the email folders in the CenturyLink account. Mark the desired folder.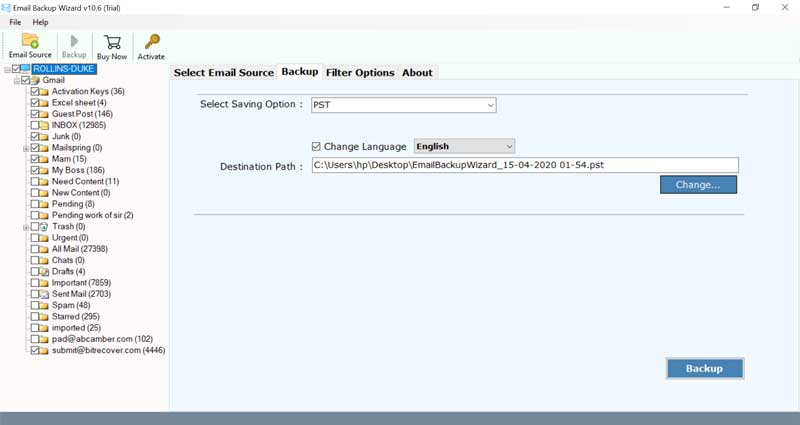 Then, choose the saving option from the list to save CenturyLink emails on Computer.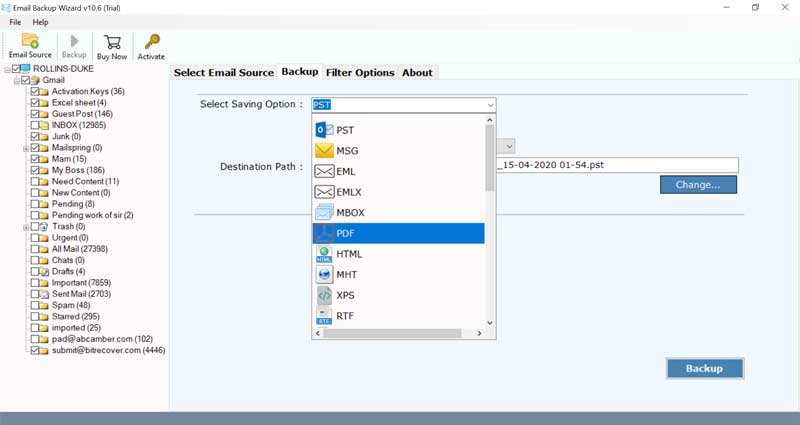 Thereafter, the  software will provide an advanced filter settings option for the selective CenturyLink Mail Backup.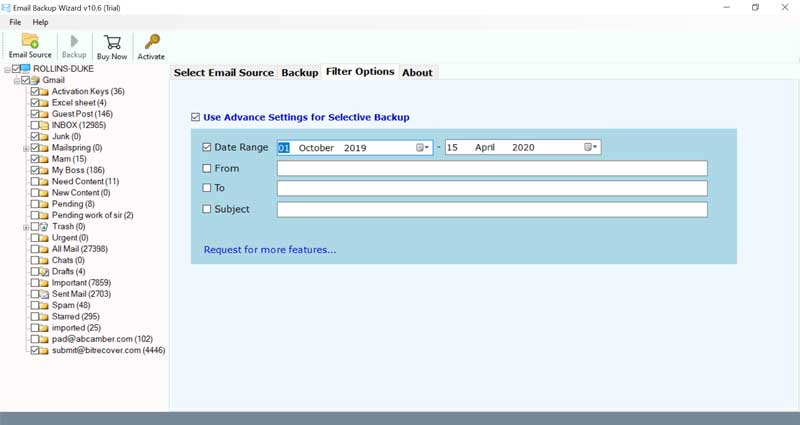 Lastly, click the backup button to start the CenturyLink mail download process.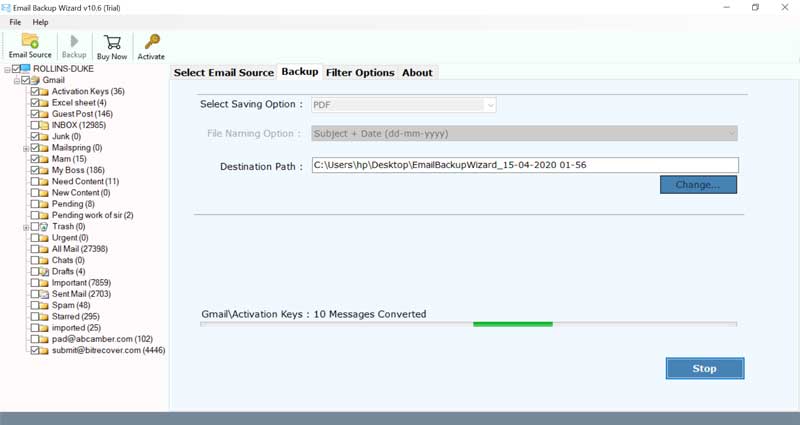 In this way, the CenturyLink backup tool successfully converted CenturyLink emails to the selected file saving option.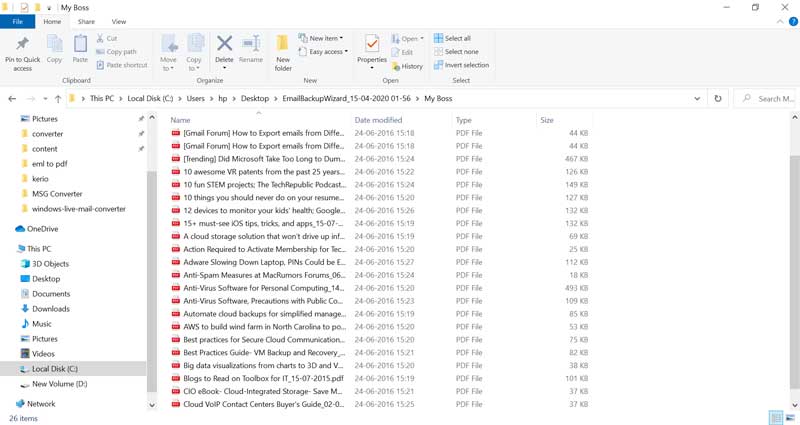 List of Backup and Saving Options Supported by Utility

Take a closer look at all the saving options provides by the CenturyLink Backup Tool:-

1. Save CenturyLink emails to Common File Format: – The tool offers to save CenturyLink emails to basic file formats like PST, PDF, HTML, EML, MBOX, RTF, DOC, XPS, CSV and more.

2. Convert CenturyLink to Desktop Based Email Client: – CenturyLink backup software is the most trusted solution for users to convert CenturyLink emails into multiple desktop-based email client file formats, such as Thunderbird, Windows Live Mail, Zimbra, Lotus Notes, and many more.

3. Save CenturyLink Emails to Webmail Accounts: – CenturyLink cloud backup tool offers you to migrate CenturyLink to Gmail, G Suite, Office 365, Yahoo Mail, Office 365, Exchange, Hosted Exchange Server, Outlook.com, Rediffmail, IMAP Server, Etc.
Prominent features of the Popular CenturyLink WebMail Backup Software
Provide a complete backup of CenturyLink cloud mailbox to PC or any Webmail account.
It allows you to select the desired mailbox folder to export the desired folder for CenturyLink backup.
Preserve email format and data integrity to maintain the integrity of all emails.
Archive bulk CenturyLink emails with attachments directly in a few steps.
Maintain the hierarchy of folders to keep CenturyLink emails in the same folder.
Filter in advance to extract the required emails from your CenturyLink account.
Check the Trial Version
Anyone can move CenturyLink email to a PC using the free demo version of the tool. It allows you to migrate 25 items from each folder in CenturyLink. It is useful to evaluate the process before purchase. Satisfied users can purchase a license key to activate the product for lifetime use.

Bringing it All Together
Backing up files and folders has always been one of the crucial concerns for users. We have seen that many users are looking for solutions for taking CenturyLink Mail backup. In today's blog, we discussed queries. By using the recommended application, this query can be resolved quickly without any loss of information.