How to Convert Aruba MBOX Emails from Aruba.it PEC Webmail
Are you also one of the Aruba webmail clients who want to convert Aruba mailbox items ? Also, finding the solution to export multiple Aruba MBOX emails into PST, MSG, EML, EMLX, TXT, DOC, etc. formats without losing any single bit of data, but did not find a suitable method ?
No problem, here in this problem-tackling post, we will educate our readers with the best possible methods for transferring the bulk of Aruba MBOX emails using the best step by step guide.
Before starting the Aruba mail conversion procedure, let's first get to know the Aruba web application.
About Aruba
Aruba Webmail is the Aruba service that allows users to read mail from domains purchased in Aruba. It is a simple web interface to read and send emails for those who do not want or cannot configure the mail client with the parameters provided by Aruba.
Read Query from User: Ho 21K + email nel mio account webmail di Aruba. A causa di questa quota della casella di posta Aruba superata. Ho cancellato alcune e-mail indesiderate, ma la casella di posta di horde è ancora in sospeso. Quindi, decido di convertire le email da dati Aruba MBOX in un altro formato come to MSG, EML, ecc. Esiste una soluzione senza errori per la conversione Aruba con successo?
Solution: Yes, the user can easily migrate their data from Aruba mail folder to multiple formats. To do this, you just have to follow 2 simple steps that are:
Let's know how to export data from Aruba Mail to PST, MSG, EML, EMLX, TXT, DOC, etc. formats using above steps in the next section.
How to Import Emails from Aruba Webmail to Multiple Formats ?
There are 2 methods to throw the Aruba webmail. Let us know the step by step procedure for Aruba mail conversion.
Method 1: Export Aruba Webmail Messages to Computer in MBOX
Select the tab – Options – from the menu on the left and the item – Folder management – and, in the window on the right, click on the symbol – Export folders
Click with the right mouse button on the folder and then select – Export folder
Select the format you want to transfer: Format MBOX or Apple Format of MBOX mail (for Mac and iOS devices) and hit on – Export folder
Now, you need to convert your Aruba MBOX emails into other formats. Just follow the below mentioned steps for completing the Aruba conversion process successfully.
Method 2: Transfer Aruba MBOX Mail into Various Formats
Choose MBOX Files or Folders that have MBOX items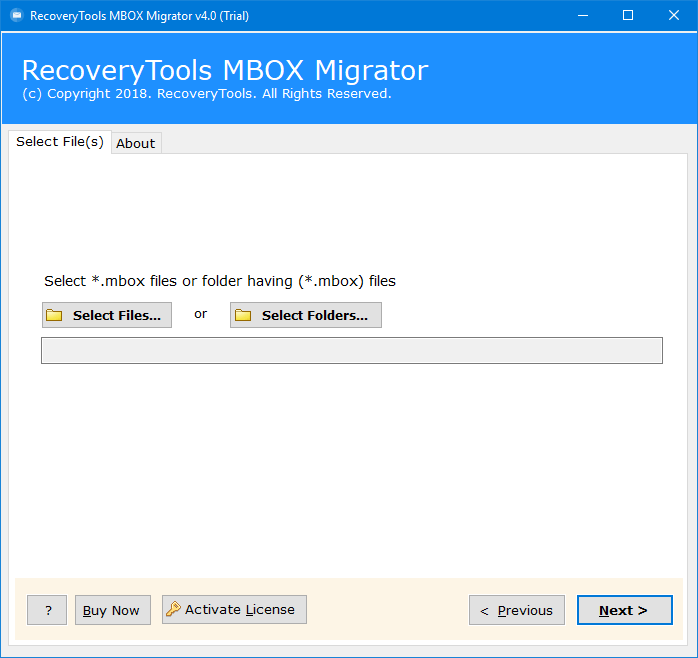 Select the mailbox folders to proceed Next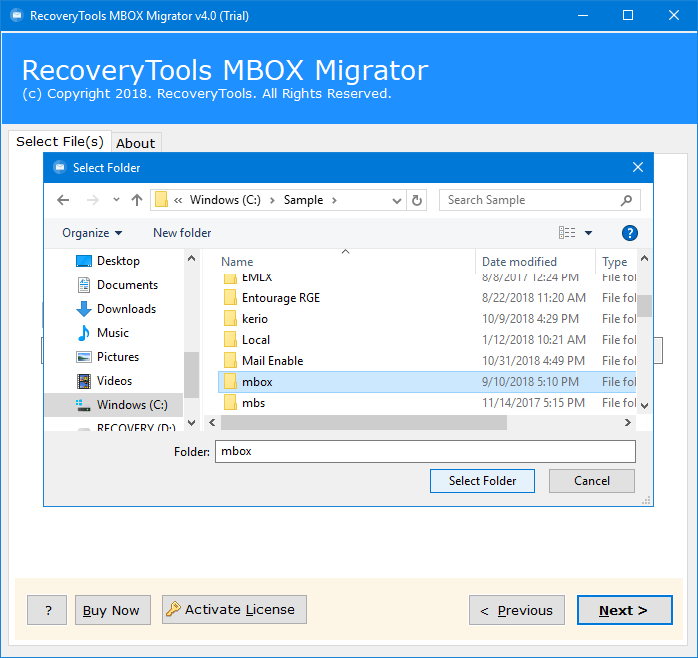 Choose required mailbox folders or items displayed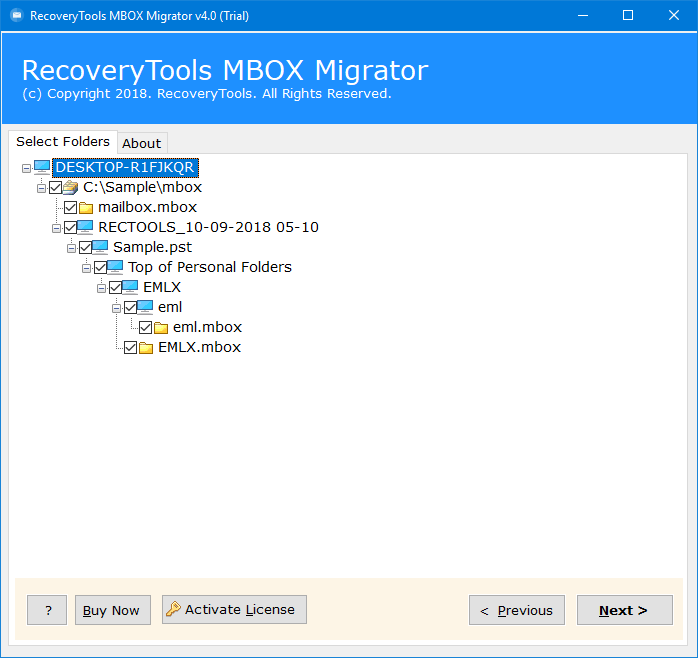 Select the required option from the list of more than 30 Savings Options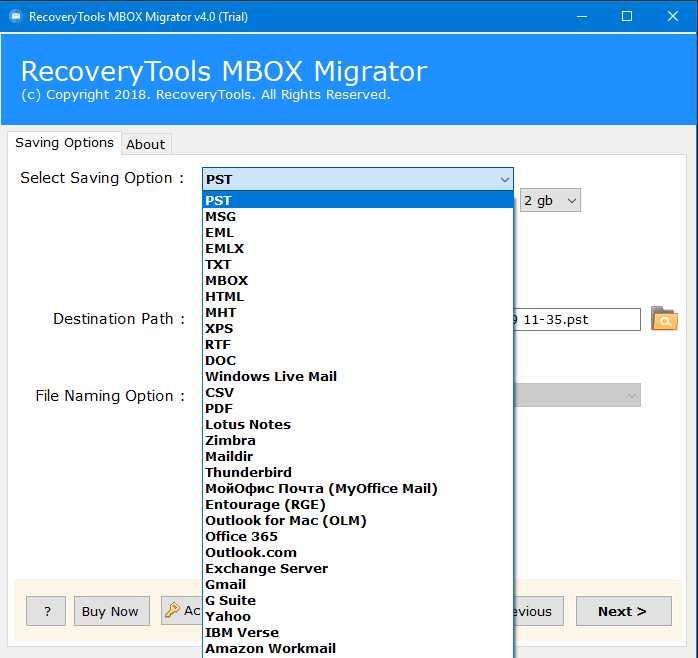 Set up the Aruba MBOX mail conversion options such as Destination Path or File Naming options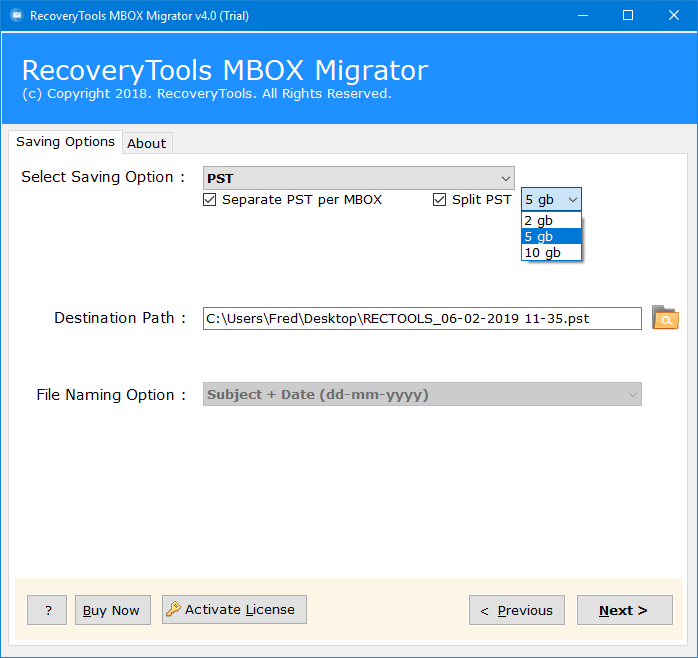 Click on the Folder Icon to Change the destination location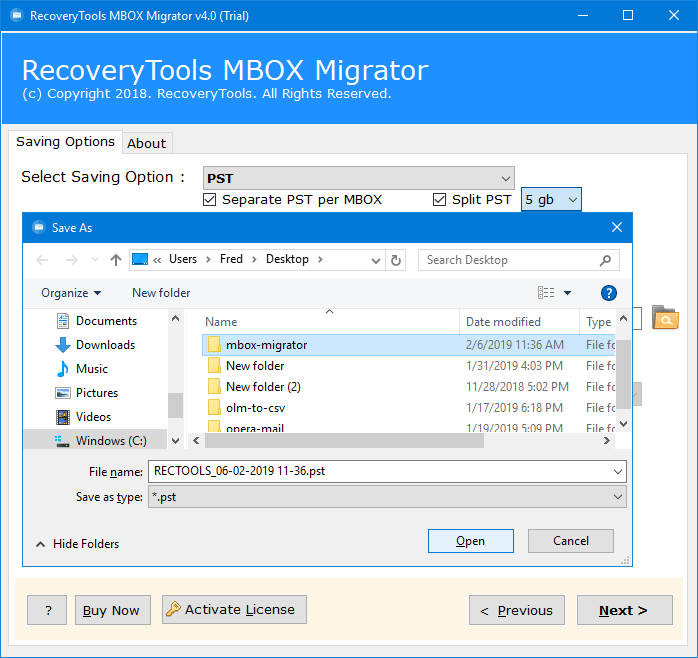 Hit on the Next button and analyze the entire conversion process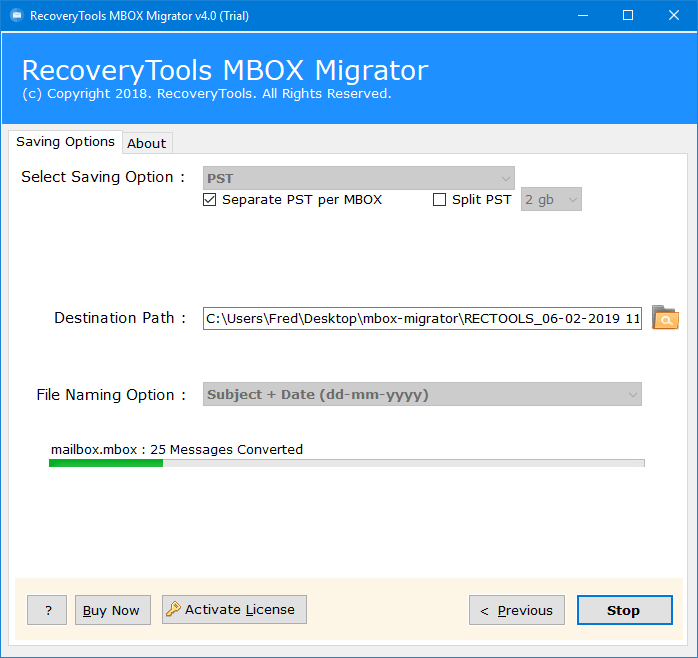 Obtain the Resulting Files directly from the destination route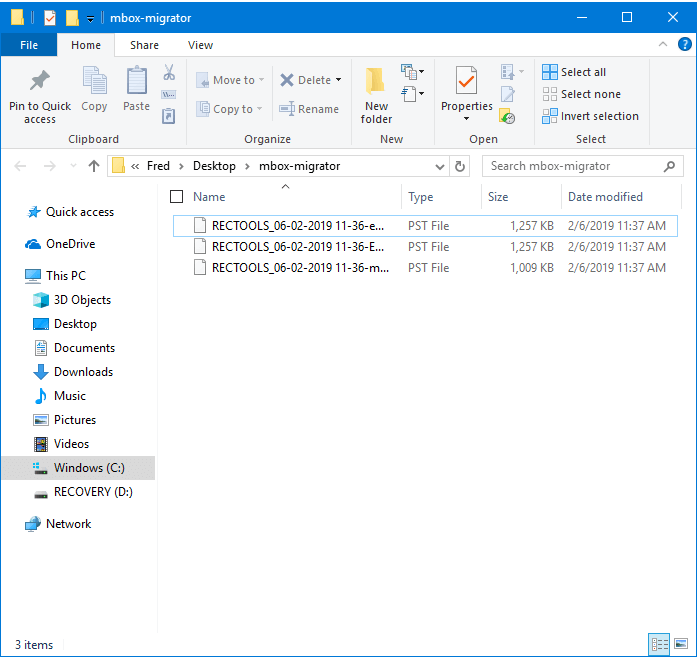 The Aruba MBOX mail converter software will also generate a SavingLog Report.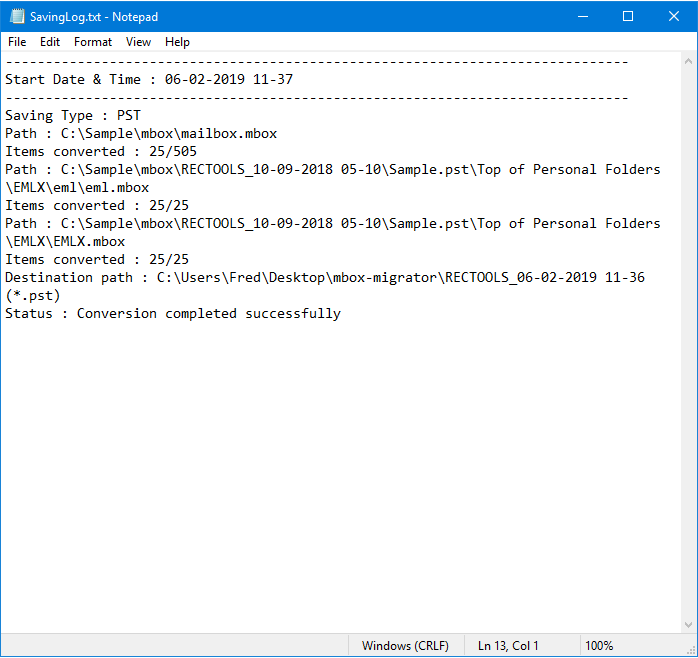 With the help of the above-mentioned solution, both technical and non-technical, users can easily transfer Aruba emails files in bulk without facing any error issue. Before moving on to the closing words, let's take a look once at the software
Convert Aruba MBOX Files in a Trouble Free Manner
Aruba Mail Converter is one of the best programs to convert multiple email data from MBOX mailbox multiple formats simply. It has advanced techniques for importing Aruba webmail elements without affecting the data folder structure.
In addition, the user interface of this utility to Import Aruba MBOX to different formats is very simple and easy. Even you do not require technical expertise for Aruba conversion, a novice person can also use the software easily.
Try it Free Now
The Aruba file migration software will come with free demo edition. It allows users to execute the process to import 25 MBOX files to different formats properly. Therefore, once the user is satisfied with the tool, he / she will buy the full version of the tool to convert bulk Aruba MBOX emails quickly.
What Client's Says about Product ?
"Questo convertitore di posta Aruba è uno strumento efficiente e affidabile con cui lavorare. Il software è integrato con incredibili funzioni come le modalità di anteprima, la conversione selettiva dei file o molto altro. Fornisce un'interfaccia user-friendly, nessuna perdita di dati e problemi di sicurezza, mantiene l'integrità dei dati, visualizza in anteprima le e-mail di Aruba MBOX insieme agli allegati, ecc. "
"I am impressed with the speed and performance of the BitRecover Aruba MBOX conversion tool. With just a few clicks, I was able to export MBOX files to multiple formats through this Aruba Mail Converter utility. The software maintained the integrity of Aruba webmail data even after the conversion process. Thank you for presenting such a versatile tool."
By Concluding
I would like to say that, using a third-party tool is the best safe and secure way to complete Aruba mail conversion from MBOX to multiple file formats i.e., PST, MSG, EML, EMLX, TXT, DOC, etc. directly. Moreover, the best thing is that it imports the bulk of Aruba MBOX files into various formats properly without any data loss.