Guide - BitRecover MBOX Attachment Extractor Wizard
Complete Guide to Extract Attachments from MBOX Files.
After download and installation, start the MBOX Attachment Extractor Software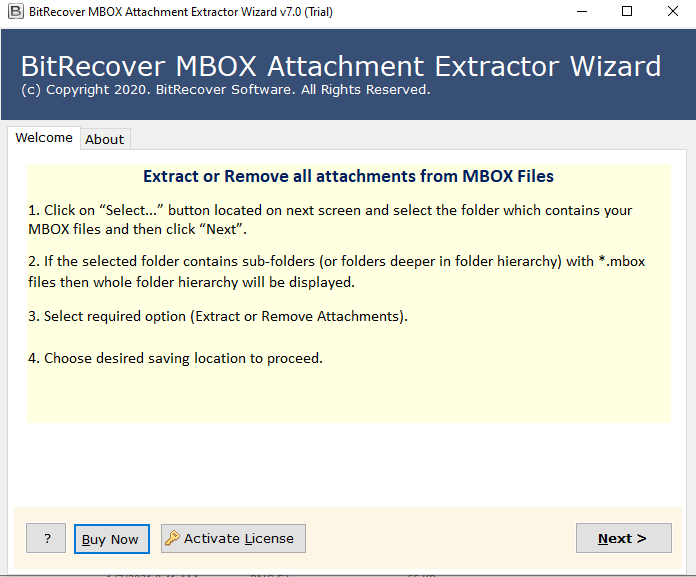 The utility provides dual options to load MBOX files, select any option and tap on the Folder icon.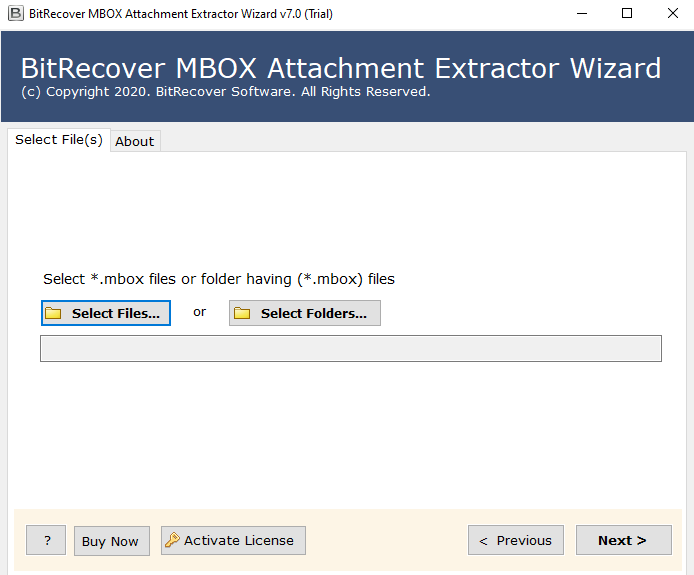 Select folder having *.mbox files and press Select Folder button.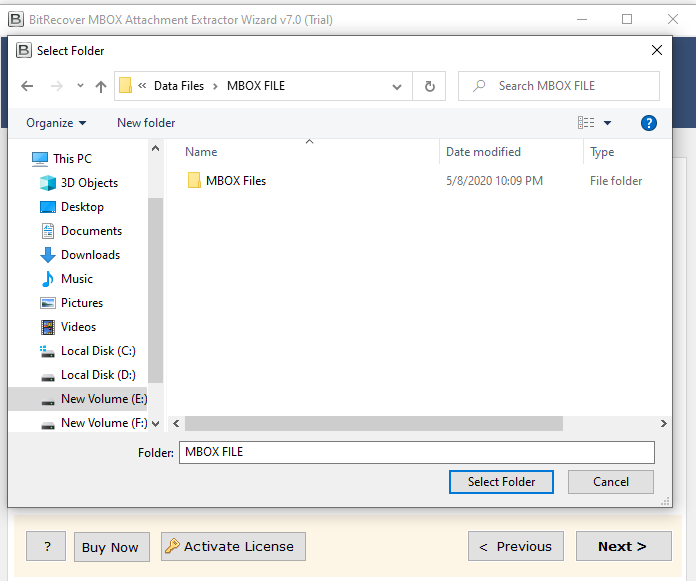 Showing path of selected MBOX folder location, now click on Next button.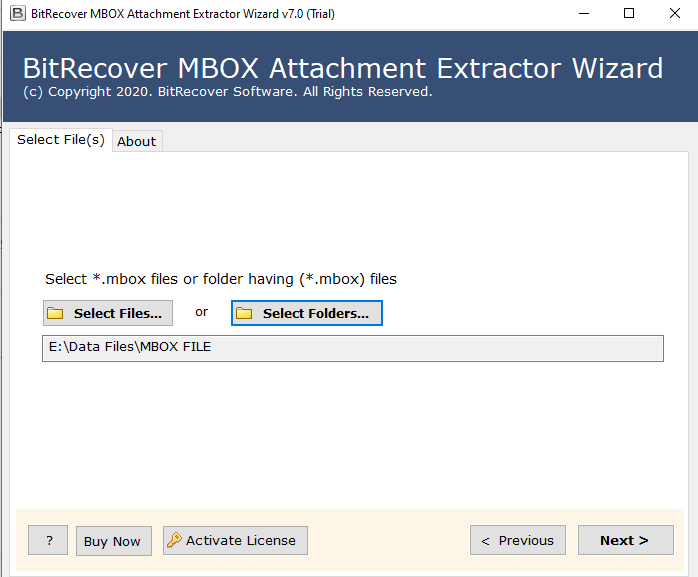 Choose email folders from which you wish to Extract attachments from MBOX files. Again, tap on Next button.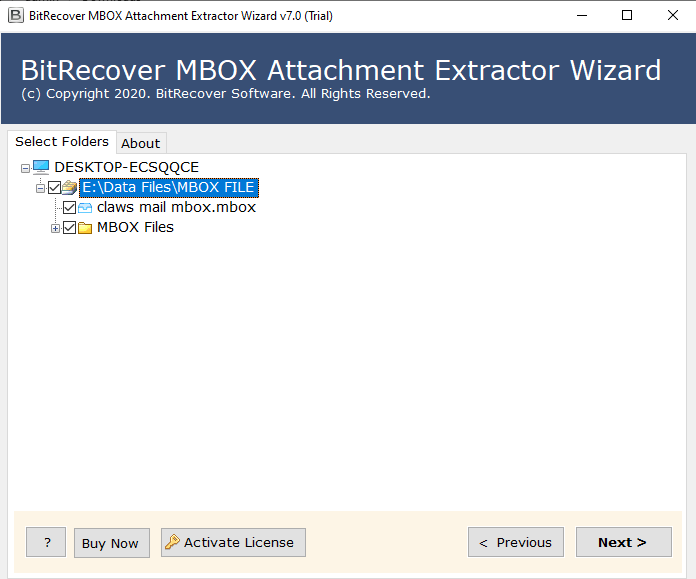 Enable the 'Extract Attachments' option if you want to pull out attached files from selected MBOX database.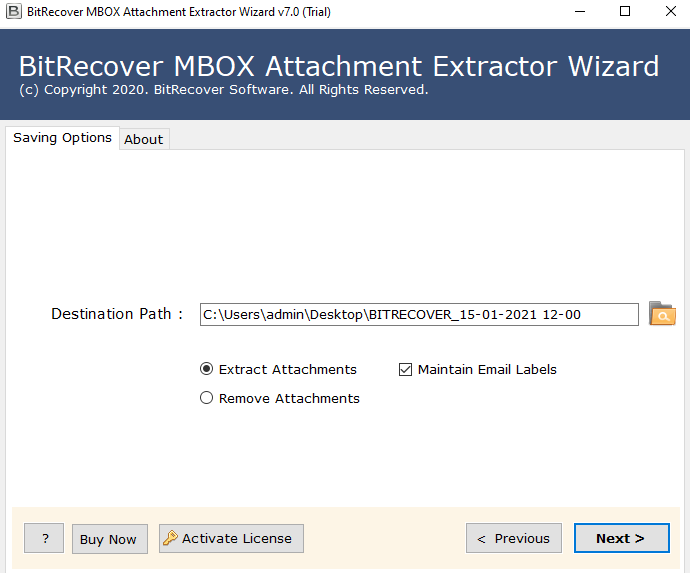 Enable the 'Remove Attachments' option if you want to remove attachments from MBOX files.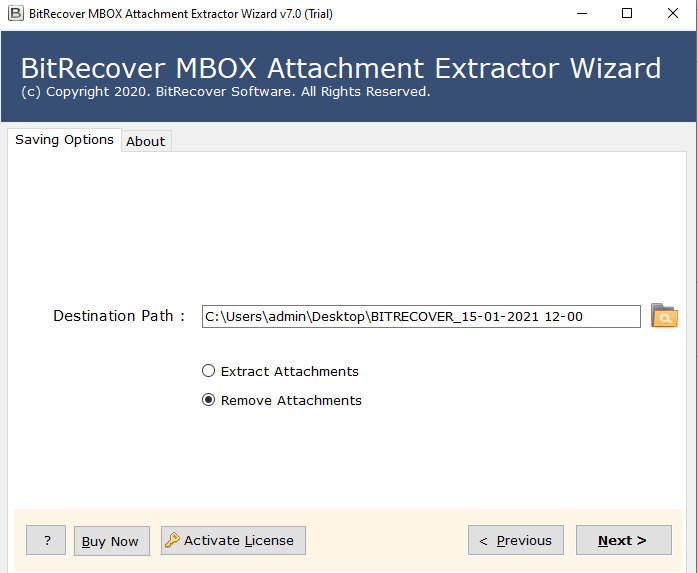 Browse a Destination location where you wish to save the output extracted MBOX file attachments.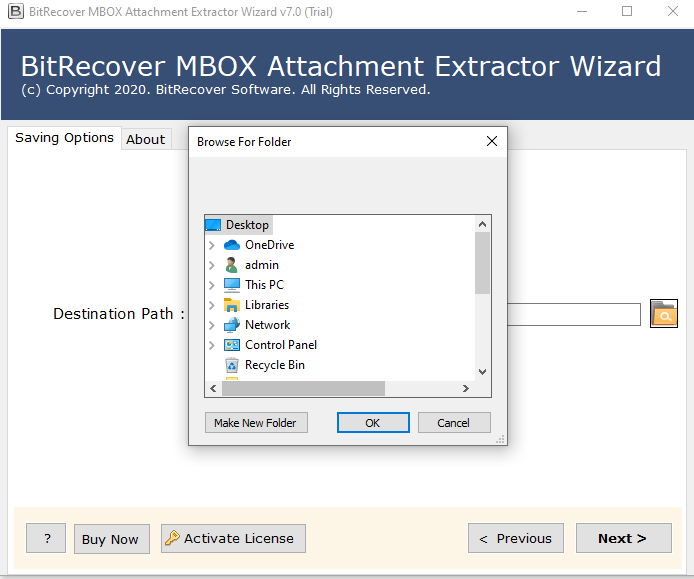 Now, tap on the 'Next' button to start the MBOX attachment extraction process.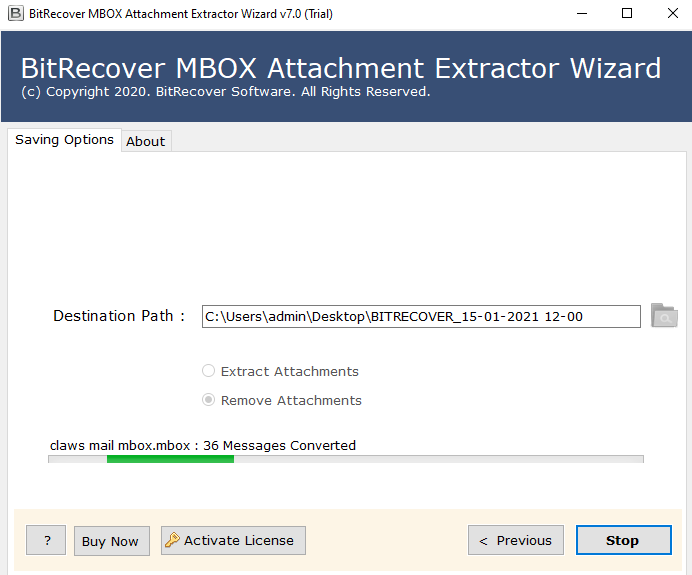 Once the process to extract attachments from MBOX files ends, the user will receive a task completed message. Click on OK to exit.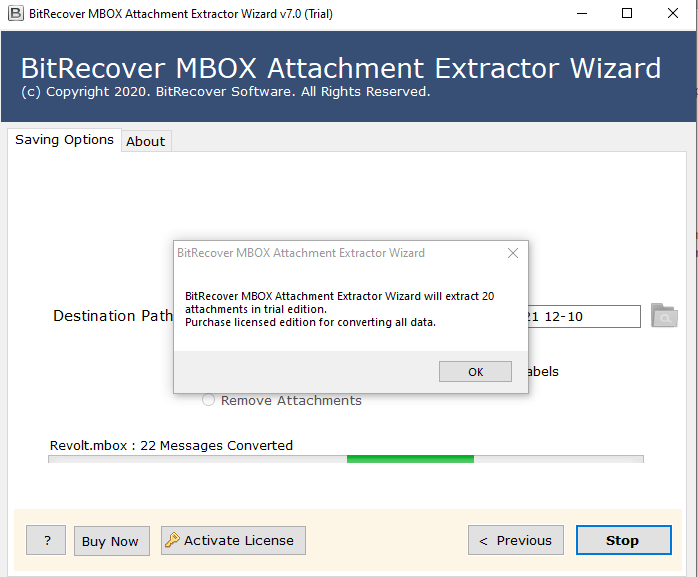 You can view MBOX file attachment extraction details in a SavingLog report. It shows the Start Date & Time, Saving Options, Path, Attachments Extracted.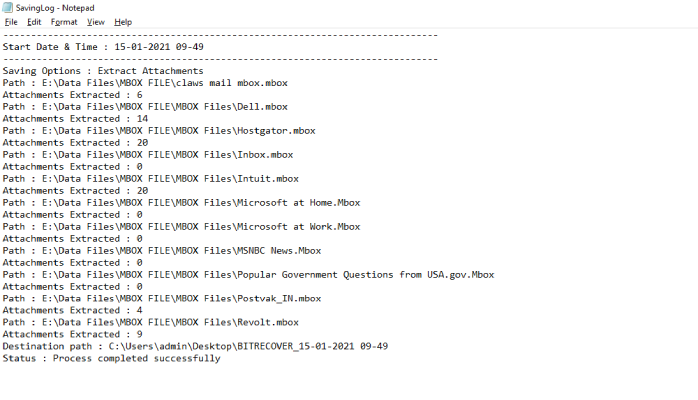 Go to the target location where the extracted MBOX attachments are stored.