Suddenlink Email Settings
BitRecover Support Team | July 29th, 2020 | Email Settings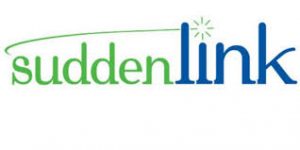 Do you want to set up the Suddenlink Email Account in any e-mail program using IMAP settings? if yes, so you are at the right place, read this blog and find all the information in the IMAP settings of Suddenlink Mail.
Many users are trying to set up their Suddenlink Mail on desktop clients such as Outlook, Thunderbird, Windows Live, Mac, Gmail and others Mobile devices like Mac, Android, iPhone etc so they can use their desired apps to receive incoming emails.
 Therefore, In this blog will cover the following topics:
IMAP, SMTP & POP3 Settings for Suddenlink Email Account.
Steps to backup Suddenlink Emails to another Email / File format.
Well, www.suddenlink.com. Suddenlink Communications is an American telecommunications subsidiary of Altice USA which specializes in cable television, high-speed internet, broadband phone, home security and advertising.
How to Configure IMAP/SMTP & POP Settings for Suddenlink Email:
If you have any further questions so, you can email us to support@perfectdatasoftware.com. Also, you can come on live chat from:  Contact us
Email Settings
Port Number

Suddenlink IMAP Incoming mail server:

imap.suddenlinkmail.com (

Copy

)

SuddenlinkWalla Mail SMTP Outgoing mail server:

smtp.suddenlinkmail.com (

Copy

)

Suddenlink POP3 Incoming mail server:

pop.suddenlinkmail.com (

Copy

)
Need to convert Suddenlink Emails to Any other Email Application?
If you are in need to convert Suddenlink Mail emails to any other desktop email within few clicks? We recommend that you use an advanced utility software Suddenlink Email Backup Wizard  that helps many users back up Suddenlink Mail to Outlook, Thunderbird, Gmail, Windows Mail, Office365, Gsuite, IBM Verse, Amazon Mail and other emails in many file formats for easy storage on the desktop. You can also convert your Excite emails to many different file formats like EML, HTML, PDF, MBOX, EMLX, RTF, DOC, ZIP, JPG, etc.
Watch this video illustrating complete Suddenlink Email backup process:
The Closing Thought:
In this blog, we have explained IMAP Settings for Suddenlink Mail to help users to easily setup their Suddenlink Mail in iPhone, Mac, Outlook, Thunderbird or in any desktop client.
Secondly, We have given you best professional tool Suddenlink Backup Wizard which will backup your emails with attachments keeping the same folder structure, so we would recommend you to just give it a try.