Rogers Mail IMAP Settings
BitRecover Support Team | April 30th, 2020 | Email Settings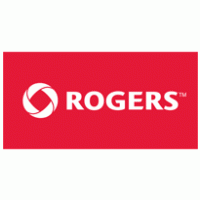 If you are looking to set up Rogers Mail account so, read this complete blog to know the correct IMAP Settings to configure Rogers Webmail. In this blog, we have mentioned all solution related to Rogers Mail.  Rogers Mail is in partnership with Yahoo therefore,  the IMAP Settings will be similar as Yahoo.  Also, you will get the solution for backup emails. 
If you have any question about Rogers mail so, please Contact us  . Also,  you can email us to support@perfectdatasoftware.com.
So, Here are IMAP Settings for Roger Mail. You just need to copy the below IMAP details in the configuration of Rogers Mail.  It will work perfectly.  
Email Settings
Port Number

Rogers IMAP Incoming mail server:

imap.mail.yahoo.com(

Copy

)

Rogers POP3 Incoming mail server:

pop.mail.yahoo.com

 (

Copy

)

Rogers SMTP Outgoing mail server:

smtp.mail.yahoo.com(

Copy

)
Steps to Create App Password In Rogers Mail.
You'll need to create an app password from the Rogers Member Centre to set up your email for added security.
Go to the Rogers Member Centre.
Enter the Rogers Yahoo! email address and password for the account you want to create an App Password , then click Next.
Click the Account Information tab. If you're on a mobile device, select the menu icon in the top-left corner, then Account Information.
Click Authorized Applications.
Visit here to know more : https://communityforums.rogers.com/t5/Internet-Knowledge-Base/How-to-create-an-App-Password-for-your-Rogers-email-address-on/ta-p/443907
Are You Looking to Backup from Rogers Mail to Another Email or File Format?

Rogers Mail Backup Wizard  is an recommended solution by professionals. This is an amazing utility to quick backup emails from Rogers to another Email.   
The software has many features which makes the conversion easy. You can perform selective backup as well. Email Backup Wizard supports 85+ source email applications including Rogers Mail. Also, it gives  25 + saving options.
It retains all meta the properties of emails during conversion. Also, It retain the folder hierarchy intact during backup.
Click on below Download now button and install the software.  It supports multiple languages so, you can change the language as per your need.

Watch this Complete Demonstrated Video of Rogers Mail Backup Process.
In the above tutorial video, we have explained the steps by step procedure of backup. The process is very easy and simple. You can download the trial version from our website.
Demo version will allow you to convert 25 emails per folder. The  software is very user friendly. It support batch conversion as well. During conversion if you need any help so you can contact us instantly, we provide support via remotely as well.
Inshort, Rogers Mail Backup Wizard is an reliable solution which provides output with 100% accuracy and virus free solution. so, go ahead and give it a try once.