IMAP Settings for Lycos Mail (Lycos.com)
BitRecover Support Team | May 5th, 2020 | Email Settings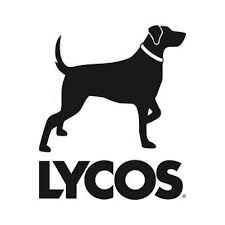 Are you are Looking to configure Lycos Mail Account in any Email client using IMAP Settings? If yes, then please read the complete blog and get information for IMAP Settings for Lycos Mail (Lycos.com). While Configuring your Lycos Mail in iPhone, Android Phone, Outlook, Entourage, Mailbird, Apple Mail, Opera, Thunderbird etc, you will require Lycos Mail IMAP and SMTP Settings hence you can copy the below IMAP Account Settings for Lycos.com and use in your desired Email program and it will work fine. Also, If you are having any issue in setup of Lycos Mail using IMAP settings so, please Contact us.
Important Email Settings of Lycos Mail (Lycos.com)
Email Settings
Port Number

Lycos Mail IMAP Incoming mail server:

imap.mail.lycos.com(

Copy

)

Lycos Mail SMTP Outgoing mail server:

smtp.mail.lycos.com(

Copy

)
Need to Backup Lycos Mail to Any other Email Application?
Manual Conversion from Lycos Mail to Any Email client will be more lengthy and technical, users need some utility software which can convert their Lycos emails without any data loss, If you are a non Technical user looking for quick backup of Lycos Mail to any file format without any Email Settings we would suggest you to try our software Lycos Mail Backup Wizard.  it is very easy to use and the best email conversion software without configuration of IMAP Settings for Lycos Mail (Lycos.com).
The software will provide you option to backup Lycos Mail to many Email programs like Thunderbird, Outlook, Exchange Server, Gmail, Yahoo, Windows Live Mail, IBM Verse or any other Webmail program within few minutes. With the help of this software you can also convert your Lycos emails to different file format like MBOX, EML, HTML, PDF, DOC etc. You can also try the free demo version to check the basic functionality and process of the software.
Click on below Download now button and install the software on Windows Computer.
Watch Complete video illustrating Lycos Mail backup process:
Conclusion: Here, we have provided IMAP Settings for Lycos Mail (Lycos.com) so that one can easily setup Lycos Mail account in any desktop email client or in iPhone, Outlook, Android Phone, Entourage, Mailbird, Apple Mail, Opera, Mozilla Thunderbird etc you can copy the Lycos Email IMAP account settings from above and use in your desired email program and if you want to migrate your Lycos Mails to any other file format/ Email client so that you can save them for future reference then you can take a trial of our advanced Lycos Mail Backup Wizard it will gives the output with 100% accuracy so, go head and give it a try once. The demo version will convert 25 emails per folder.
If you have any further question so feel free to Contact us. or you can also contact us through email as well support@perfectdatasoftware.com.
Similar Blog Posts: