FastComet Mail Server Settings
BitRecover Support Team | April 22nd, 2020 | Email Settings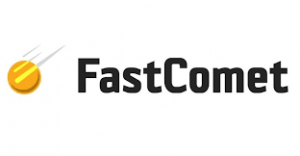 If you are looking to configure FastComet Mail server settings to setup a FastComet email account in any other email application or email service.
With the help of below detailed description of FastComet IMAP server settings  you can easily configure FastComet Webmail in any Desktop Clients Like Outlook, Windows Live Mail and Thunderbird or Devices Like iPhone and Android etc.
Check the Guide link to Configuration of  FastComet Mail:
https://www.fastcomet.com/tutorials/mail/android-configuration
Important Email Settings of FastComet Mail
You can simply copy the Email Settings and use these to configuere your FastComet Email ccount in any other Application.
Have any other questions about FastComet Mail Settings ? Contact us.
Email Settings
Port Number

FastComet Mail IMAP Incoming mail server:

993

, requires SSL/ Encryption(

Copy

)

FastComet Mail POP3 Incoming mail server:

995

, requires SSL/ Encryption (

Copy

)

FastComet Mail SMTP Outgoing mail server:

465

, requires SSL/ Encryption(

Copy

)
How to Create App Password In FastComet Mail?
You need to disable 2 factor authentication in your FastComet email account and If it is enable so you can create a new custom app password and use the password to login to the software.
To configure the 2FA, proceed as follows:
First log in to your FastComet account via PC, Mac, smartphone or tablet.
Then go to "My Account" and "Security
There, scroll to "Two-Factor Authentication" and then click on "Enable Two-Factor Authentication."
Manage app password
Check the Official FastComet Mail Guide link to Setup and Manage Two Factor Authentication:
https://www.fastcomet.com/tutorials/cpanel/two-factor-authentication
Need to Backup of your FastComet Mail Account:
If you want to take the backup of your FastComet account and convert the mails into any other Email Application/File Formats, Then you can use our FastComet Mail Backup Software. Which has 85+ saving options.
The software Interface is very simply and easy to use, it maintains folder hierarchy intact during and after the conversion. You can try the trial version of the software FastComet Mail Backup Software to check the functionality before purchasing the licensed edition.
Kindly download and Install the FastComet Backup Software from :

Watch this video illustrating complete FastComet Mail backup process
Conclusion : In this blog, we have explained how easily you can configure FastComet Mails in any email account or email service or if you want to take backup of FastComet Mail to any email clients like Zimbra, Thunderbird, Outlook, Office 365 and Exchange Server, Gmail, Yahoo, Lotus Notes, Outlook.com, Windows Live Mail or various file formats like PDF, DOC,  EML, CSV, HTML, RTF, XPS etc .
You can check the Demonstration Video which we have elaborate the complete steps of backup.  So, it will be more easy to understand the working of the tool. Using this, You can quickly backup all emails from FastComet Webmail.
If you need any help during the conversion or regarding the software installation you can contact with us Via Live Chat, Email, So that our Technician will help you in every possible way.