Btinternet.com (BT Mail) IMAP Settings
BitRecover Support Team | June 5th, 2020 | Email Settings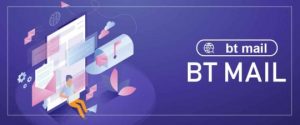 Are you looking to setup Btinternet.com (BT Mail) Account in any Email programs using IMAP Settings? if such is the case then read this blog and you will find all the Information about Btinternet.com (BT Mail) IMAP Settings. To configure your BT Mail account on Android, ipad, Outlook, Gmail, Thunderbird, Windows mail and other programs you will require BT Webmail IMAP, SMTP and POP3 Settings.  you can copy the below IMAP Account Settings for Btinternet.com Mail details in the configuration of BT Webmail Account.
So, In this Blog you will get all the details about
How to Setup IMAP/SMTP and POP3 Settings for Btinternet.com Mail?
The simple and reliable Backup process of BT Email Account.
NOTE: Btinternet is a part of the BT Group plc company. It is one of the biggest telecommunication company in the world. It has operations in around 180 countries and is the largest provider webmail provider in the United Kingdom. BT email services provide all basic features to its users. But it doesn't offer any option to save emails from Btinternet to Computer.
How to Configure Email Settings for Btinternet.com Account?
If you have any other questions about BT Mail IMAP Settings ? so, please Contact us.
| Email Settings | Port Number |
| --- | --- |
| Btinternet.com IMAP Incoming mail server: | |
| Btinternet.com POP3 Incoming mail server: | |
| Btinternet.com SMTP Outgoing mail server: | |
How to Backup Btinternet.com (BT Mail) Emails to Any other Email Application?
Are you one of those who are looking for a solution to save BT emails to Computer and Migrate BT emails to another account ? If yes, then stay here. We recommend Btinternet.com Backup Wizard, it is very easy to use and is the best email conversion software without having to configuration of any Advanced Email Settings.
With this professional program, you can backup BT emails into MSG, EML,EMLX, MBOX, PDF, HTML,MHT, XPS, DOC, CSV,IBM Verse, IMAP, PSTLotus Notes, Zimbra, Thunderbird, Gmail, Outlook.com, Yahoo, Rediffmail, Office 365, Exchange Server, G Suite and save them for future reference.  
Kindly Click on the "Download Now" Button and Install the software from:

Watch the Below video illustrating complete Btinternet.com (BT Mail) Account process :
Conclusion: So the conclusion is Btinternet.com Backup Software is an amazing solution for all technical and non-technical users who want to know the best solution to backup Plus.net Mail to other email applications or file formats without email configuration.
You can try the best solution offered by professional Btinternet.com Backup Wizard. Demo version will convert your 25 Mails per folder with the Licensed version there is no limit to perform the conversion. You'll get output with 100% accuracy, so head over and try it once.