Bom4 Email Settings
BitRecover Support Team | July 3rd, 2020 | Email Settings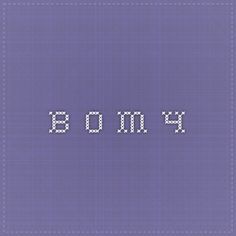 If you are looking for Bom4 Email Settings so that you can use Bom4 Email Account in other Email Clients such as Thunderbird, Outlook, Apple Mail or Mail Spring and Mobile Devices Such as Android, iPhone, iPad etc.
In the below description, you will get all the Information about Bom4.Vsnl.Net.In Webmail IMAP, SMTP & POP3 Settings.
Important Email Settings of Bom4 Mail Account:
You just need to copy the below SMTP & POP3 details in the configuration of Bom4 Email Settings.  It will work perfectly.
If you have any other questions about Bom4 Mail Settings ? so, please Contact us.
Email Settings
Port Number

Bom4 POP3 Incoming mail server:

110

, no requires SSL/TLS (

Copy

)

Bom4 SMTP Outgoing mail server:

25/ 465

, no requires SSL/TLS(

Copy

)
Need to Backup Your Bom4
Emails to Another Email Application? 
If you are searching to backup or migrate emails from Bom4 Mail Account so, we would recommend you most advanced software Bom4 Email Backup Software. 
Click on below Download now button and install the software. As this is recommended by professionals therefore, it will work ideally for all the users.

Watch this video illustrating complete Bom4 Webmail backup process:
Launch Bom4 Email Backup Wizard on Windows
Enter Bom4 mail account details with Mailbox Mail Settings.
Choose required email folders which you want to download.
Select a file saving option from the list & set destination location.
Click on the Backup button to Backup Bom4 emails to Computer
This email conversion software is an amazing utility. It helps to take easily backup with correct output. You will get Multiple saving options to backup your Bom4 emails like PST, EML, HTML, PDF, DOC etc or you can also convert your Bom4.Vsnl.Net.In Webmail to any desktop Email application Like which will improve your work flow.
Inshort, Bom4.Vsnl.Net.In Webmail Backup is an reliable solution which provides output with 100% accuracy. so, go ahead and give it a try once.