123 Reg IMAP Settings to configure in Outlook, iPhone, Mac, Android.
BitRecover Support Team | August 29th, 2020 | Email Settings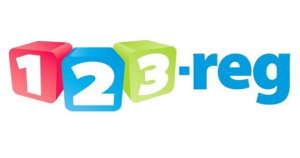 Are you looking for 123 Reg IMAP Settings ? If yes then read this post will detail everything about 123 Reg IMAP settings required to setup a 123 Reg Webmail email account in any email application. According our survey we have seen many 123 webmail users are looking for 123 Reg Email Settings so that they can setup 123 Reg account in Outlook, iPhone, Mac, iPad etc.
To configure your 123Reg you will require 123 Reg Email Server Settings so that you can easily enabled incoming and outgoing services in your desired application and use it for incoming emails without any issue.
123 Reg IMAP Settings for Email Configuration
Have any other questions about 123 Reg IMAP Server Settings ? Contact us.
Email Settings
Port Number

123 Reg IMAP Incoming mail server:

123 Reg POP3 Incoming mail server:

123 Reg SMTP Outgoing mail server:

smtp.123-reg.co.uk

(

Copy

)
Need to Backup Your 123 Reg Mail without Complex Settings
If you are looking for an hassle free solution to backup 123 Reg account, Then you can download our 123 Reg Mail Backup Software.

Watch this video illustrating complete 123 Reg Mail backup process
Conclusion!!
In this blog we have provide detail information for 123 Reg Email Settings so that one can easily setup its account in any email service. If you are facing difficulty in configuring your account in any email client such as Outlook, Mac, iphone then you can use 123 Ref Mail  Backup software which is a reliable solution to transfer your 123 Reg account to another or to save locally in your desktop. You can use the free trial version of the application to evaluate the tool's features and functionalities. 
If you face any issue then feel free to contact our support team.