How to Convert Zimbra to HTML with Email Items & Components ?
Do you want to extract text from several Zimbra files? If you are looking for a solution then, you are in the right place. Yes, we have come up with a convenient and simple approach that helps to batch convert Zimbra TGZ data to HTML files.
First, let's take a look at the HTML Format
HTML is the acronym for Hypertext Markup Language. It is a markup language used to create web applications and pages. The World Wide Web's foundation is HTML with a cascading style sheet (CSS) and JavaScript. Its elements serve as the foundation for HTML pages. It also establishes the foundation of any web page's design. When developing documents with several fonts, colors, ordering, and an unordered list, it is better suited to the traditional approach of opening an email message.
Now, let us move forward towards the techniques to move Zimbra email to HTML format.
Also Read: How to Export from Zimbra to Zarafa Email Client?
How to convert Zimbra emails to HTML files ?
First, download the highly recommended BitRecover Zimbra Converter application that will allow users to migrate emails from Zimbra TGZ files to HTML folder, including all attachments. You just need to follow the below-mentioned steps to move Zimbra items into HTML file format.
1: Start Zimbra to HTML Converter on your computer and read the necessary instructions of conversion.

2: Now, the software offers dual options for converting Zimbra TGZ email to HTML format i.e., Select File or Select Folder.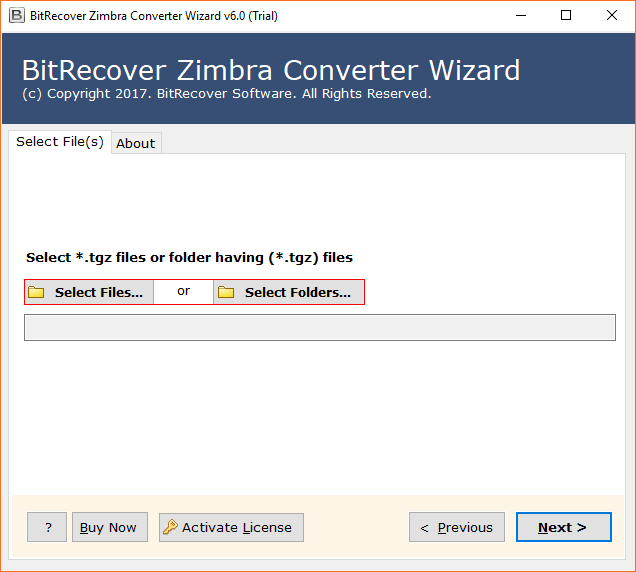 3: After that, you can see the selected folder path which contains multiple Zimbra exported TGZ files.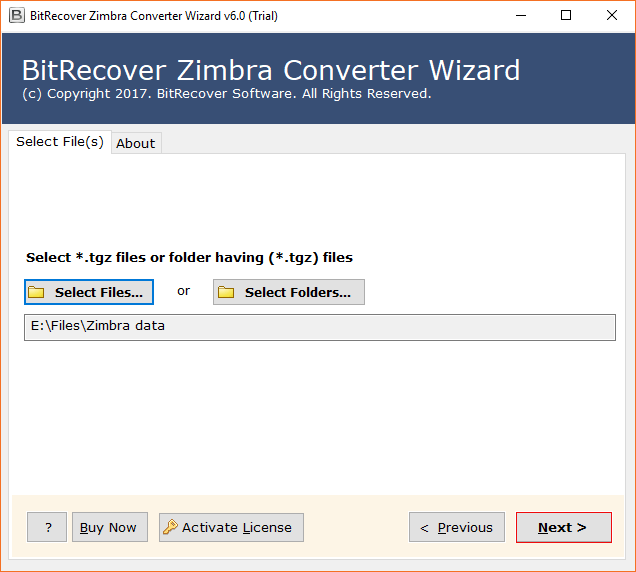 4: Now you can choose all or specific Zimbra folders from the software interface and press Next button to continue.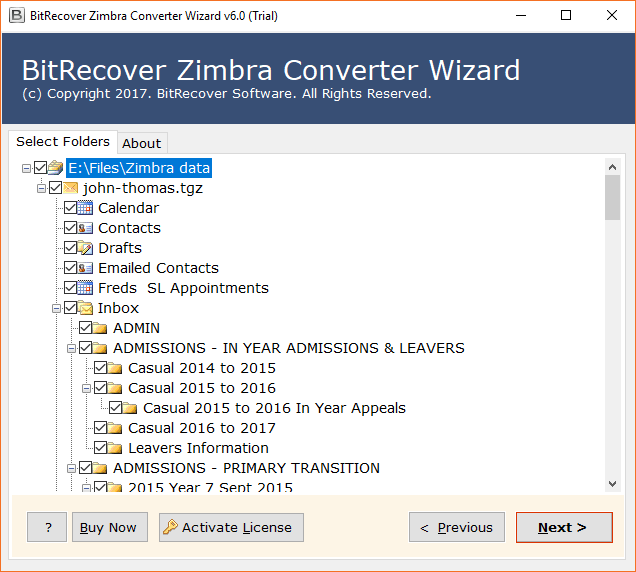 5: Choose HTML as a saving option from multiple available options as you can see in the respective screenshot.
6: This application automatically chooses desktop as the destination path. However, users can also hit on the Browse button to choose a different location.

7: Select a relevant file naming option to manage resultant HTML files by date, time, year, subject, etc.
8: Zimbra emails to HTML conversion process is running, please wait.

9: Now you can see the converted HTML files at the selected location. It also keeps all attachments in a separate folder.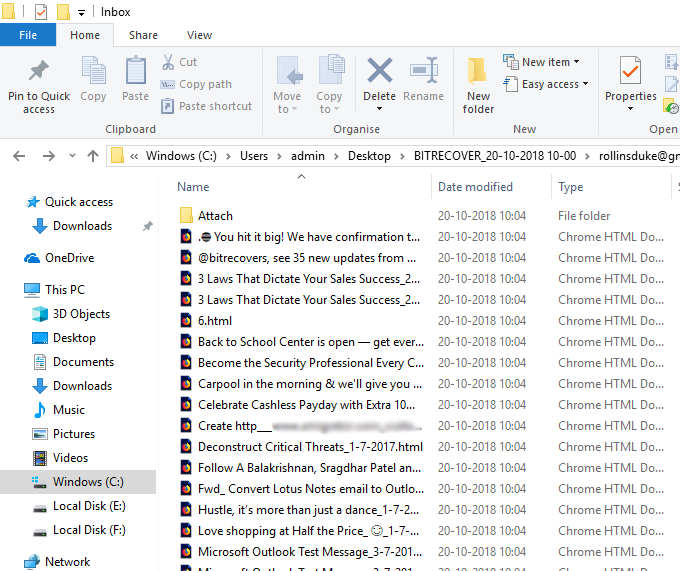 You can see from the preceding steps that the software's operation is quite simple and straightforward. The Free Trial Edition allows users to evaluate the application's job efficiency. Users can convert the first 25 emails from Zimbra files to HTML for free using the trial sample version. Once you're satisfied, you can purchase a license that allows you to export an unlimited number of mailboxes without losing any data.
Why do We need to migrate Zimbra to HTML ?
HTML files are well compatible for search engine optimization of all search engines.
If you utilize HTML for your content, you can easily modify it whenever you want.
In HTML format, downloading takes less time.
Adobe Acrobat, Microsoft Word, or any other additional software is not needed to view HTML content.
Furthermore, this format ensures greater content protection for remote access from devices that connect to the Internet.
Features of Zimbra to HTML Converter
The software is designed with advanced technology that allows users to export Zimbra TGZ files to HTML format, including all attachments.
Users may quickly convert Zimbra emails to HTML files in batch with the help of the Zimbra files to HTML converter in just a few clicks.
The tool displays a progressive live conversion report during the task and, once completed, it will automatically generate a log report of the converted emails.
The program is compatible with all the newer or older versions of Microsoft Windows including Win10, 8.1, 8, 7, XP, Vista, or others.
The easy-to-use and simplified user interface of the application, it can also help users to easily perform the entire conversion process without any trouble.
Frequently Asked Questions
Q 1:How to convert Zimbra emails to HTML files ?
A: You need to follow the given steps
Start Zimbra to HTML Converter on your computer.
Insert Zimbra exported TGZ files in software GUI.
Check required Zimbra folders from file explorer view.
Choose HTML as saving option from available formats.
Browse destination path and press Convert to start.
Q 2: Does your software keep email attachments during the task ?
A: Yes, of course, Zimbra TGZ to HTML Converter automatically creates a separate folder to store output attachments.
Q 3: Can I convert multiple TGZ files to HTML at once ?
A: Yes, the tool is capable to convert Zimbra TGZ to HTML in batch without any limitations.
Summary
We've covered the simplest and most reliable method for exporting numerous Zimbra TGZ files to HTML format in this article. The application's main benefit is that it allows users to convert Zimbra emails to HTML files without limitations with just a few simple clicks. This Zimbra to HTML application's user interface is so simple that even a non-technical individual may do the conversion without error.