How to Convert Zimbra TGZ to HTML Together with Attachments ?
Do you want to extract text from several Zimbra files? If you are looking for a solution then, you are in the right place. Yes, we have come up with a convenient and simple approach that helps to batch convert Zimbra TGZ data to HTML file.
First, let's take a look at the HTML Format
HTML stands for Hyper Text Markup Language. It is a standard markup language to design Web Application and Web Pages. HTML with a cascading style sheet (CSS) and JavaScript is the cornerstone of the World Wide Web. Its elements are building blocks of HTML pages. Also, it defines the basic layout of any web page. It is better suited to the traditional way of opening an email message when creating documents with many fonts, colors, orders and the unordered list.
Now, let us move forward towards the techniques to move Zimbra email to HTML format.
Convert Zimbra to HTML File Format Directly
First, download the highly recommended BitRecover Zimbra Converter application that will allow users to migrate emails from Zimbra TGZ files to HTML folder, including all attachments. You just need to follow the below-mentioned steps to move Zimbra items into HTML file format.
Step 1: Launch and Run the Zimbra to HTML Converter Application into your PC.

Step 2: Now, the software offers the dual options for converting Zimbra TGZ email to HTML format i.e., Select File or Select Folder.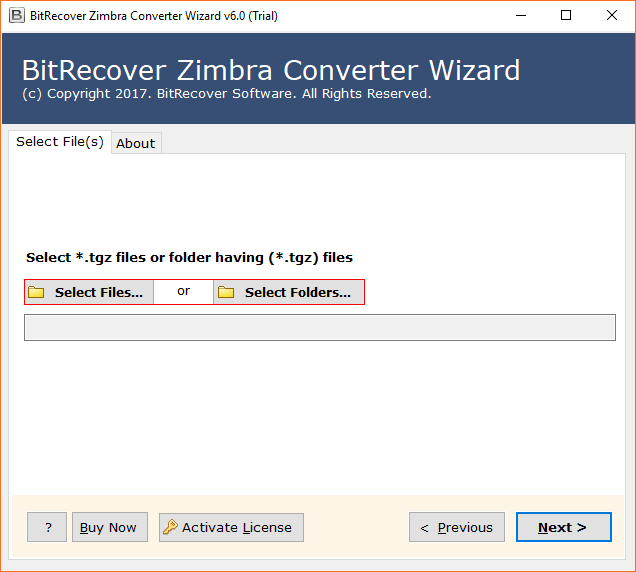 Step 3: After that, you have to select the Zimbra file which you want to transfer, then the application will display file path >> hit on the Next button to export Zimbra to HTML file format.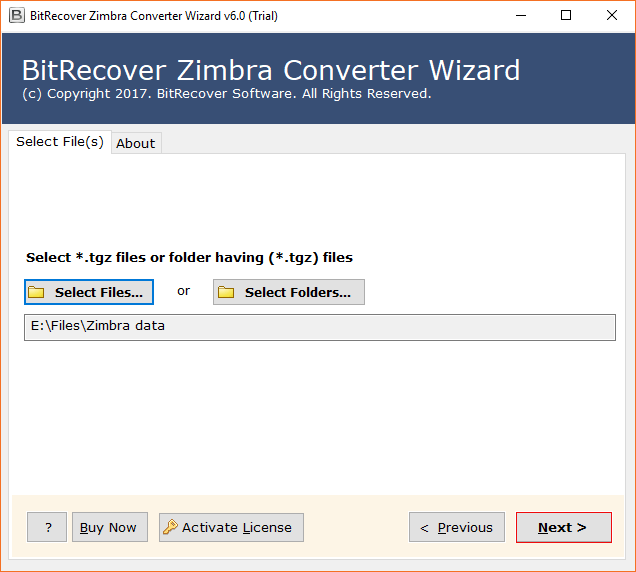 Step 4: Now, check the desired folder to convert your Zimbra email to HTML format and Click on Next Tab to proceed further.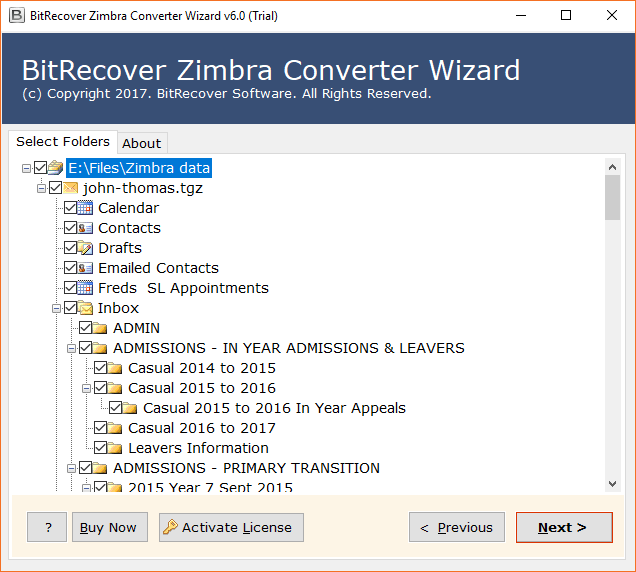 Step 5: Here from the given list, you need to choose HTML as saving option to save all the TGZ files into HTML folder.
Step 6: The Zimbra to HTML software choose the destination location by default, if the users want to change the path, simply choose the desired path where they want to save their resultant data. Now, hit on the Next Button to transfer Zimbra files to HTML format.

Step 7: Configure all the required options, such as File Naming Option. Press the Next button to convert Zimbra TGZ emails to HTML.
Step 8: Zimbra to HTML procedure is started now. It will be completed in a few seconds.

Step 9: Here you can see your resultant HTML files including email attachments.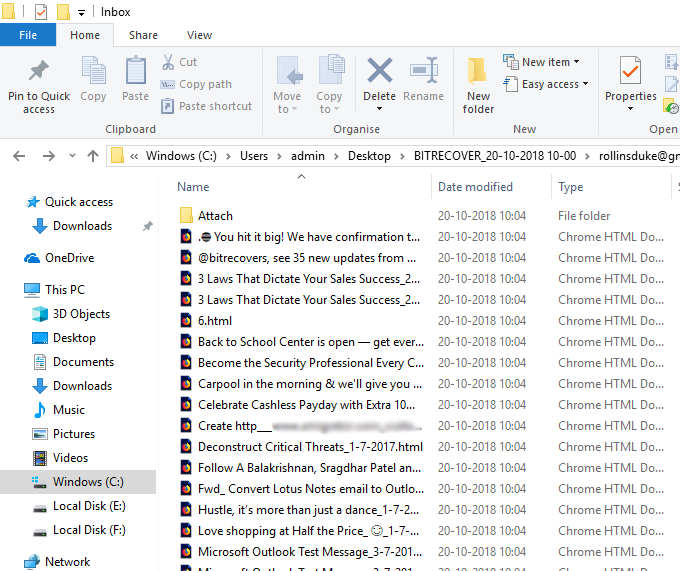 From the previous steps, you can analyze the working of this software is very easy and simplified. Users can test the work efficiency of this amazing application simply by using the Free Trial Edition. The free trial demo version enables the users to convert the first 25 emails from Zimbra files to HTML. Once you get complete satisfaction, you can buy the right license to export unlimited mailboxes without losing any single bit of data.
Why We Need to Migrate Zimbra to HTML ?
HTML provides better optimization to search engines.
Content can be edited quickly and easily whenever necessary if used in an HTML format.
Less time required to download in HTML format.
Adobe Acrobat, Microsoft Word or any other additional software is not needed to view HTML content.
In addition, this format guarantees more content security for remote access from the devices, through which the Internet can be accessed.
Features of Zimbra to HTML Converter Toolkit:
The software is designed with advanced technology that allows users to export Zimbra TGZ files to HTML format, including all attachments.
With the help of Zimbra files to HTML converter, the users can easily migrate the bulk of Zimbra TGZ emails into HTML Format at once in just a few clicks.
The tool displays a progressive live conversion report during the task and, once completed, it will automatically generate a log report of the converted emails.
The program is compatible with all the newer or older versions of Microsoft Windows including Win10, 8.1, 8, 7, XP, Vista, or others.
The easy-to-use and simplified user interface of the application, it can also help users to easily perform the entire conversion process without any trouble.
Frequently Asked Questions
Q: How to convert Zimbra TGZ to HTML in bulk ?
A: Here are the steps for converting tgz. To HTML files.
Start BitRecover Zimbra to HTML migrator and choose one option from Select Files or Select Folders for choosing various OST files.
Now select TGZ items from software UI and after that choose HTML as saving format.
Select file naming option if required, after that choose destination location path and press Next button.
The process of converting Zimbra to HTML in bulk is running, it will take much less time. After completion, get the converted file easily.
Q: Does your software keep email attachments during Zimbra to HTML migration ?
A: Yes, BitRecover Zimbra to HTML converter tool holds all types of email attachments during completing the task.
Q: Can I convert large size TGZ file into HTML format using your product ?
A: Yes, there is no file size limitation, it supports large size Zimbra TGZ files successfully.
Summary
In this article, we have discussed the most simple and flawless solution to export multiple Zimbra TGZ files to HTML format. The good thing about the application is that it grants permission to save unlimited Zimbra tgz. into HTML format in just a few simple clicks. The user interface of this Zimbra to HTML application is very easy, even any non-technical person can perform the conversion without any error issue.