Convert Zimbra Emails to EMLX Format Using Smart Technique
Zimbra to EMLX Converter was created specifically to convert TGZ files to EMLX format. Because .emlx file is widely used with Apple Mail and Mac Mail email applications, many professional and non-professional users desire to convert their .tgz files to .emlx format. There are several solutions accessible on the online market that allow you to convert the majority of Zimbra emails files into the EMLX format, but we recommend superb software with some additional functions to accomplish the task in the most efficient manner.
Instant Solution – Download and install BitRecover Zimbra Converter Software, which includes a separate option to transfer Zimbra TGZ to EMLX files. This tool, Zimbra to EMLX migrator, may be proudly used by users because it allows them to transfer entire Zimbra data, including email attachments.
Demo Version is available for free – The free Zimbra to EMLX Converter is a great method to try out the program. It facilitates the migration of the first 25 emails from each TGZ folder to EMLX format. Advanced functionality, such as file name settings and the ability to ignore the hierarchy of system folders, are also available in the free edition.
Migrate Zimbra  to EMLX Format – Easy Steps
1: Firstly, download and install BitRecover Zimbra to EMLX Converter Wizard on your system.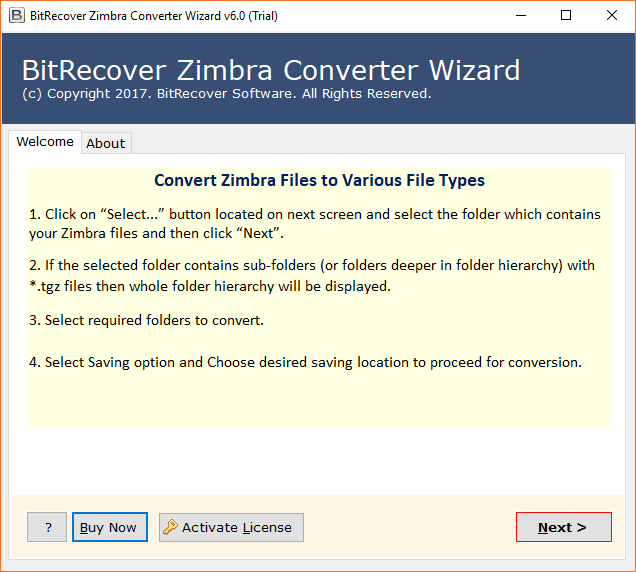 2: The tool provides dual options for converting Zimbra files to Mac Mail. Choose the desired option accordingly:
Select Files – To upload TGZ desired files on application panel one by one.
Select Folder – To upload numerous TGZ files saved in one single folder in a way to load the batch of Zimbra files at once.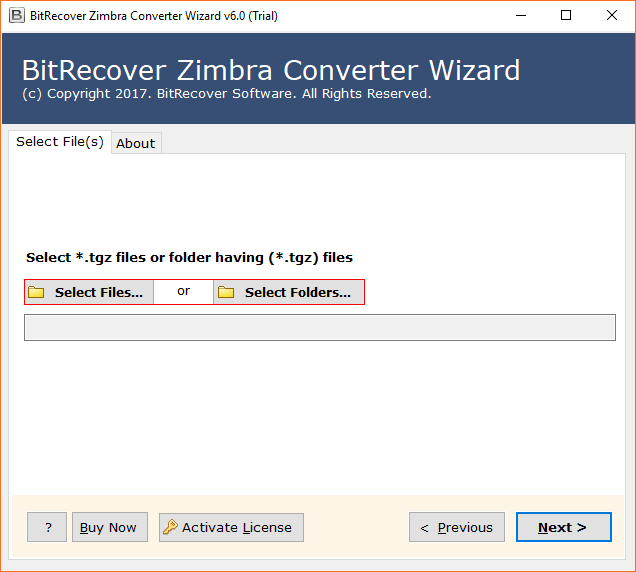 3: After loading the TGZ files, just hit on the Next button to move further.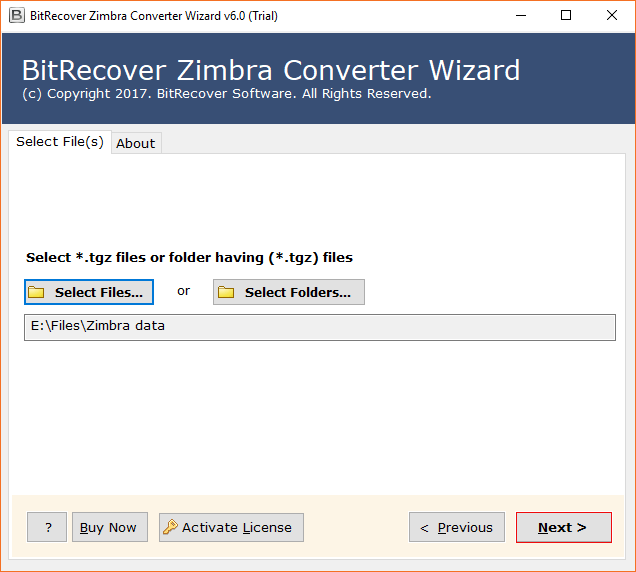 4: Mark the Zimbra TGZ folder which you want to transfer >> Click on Next button.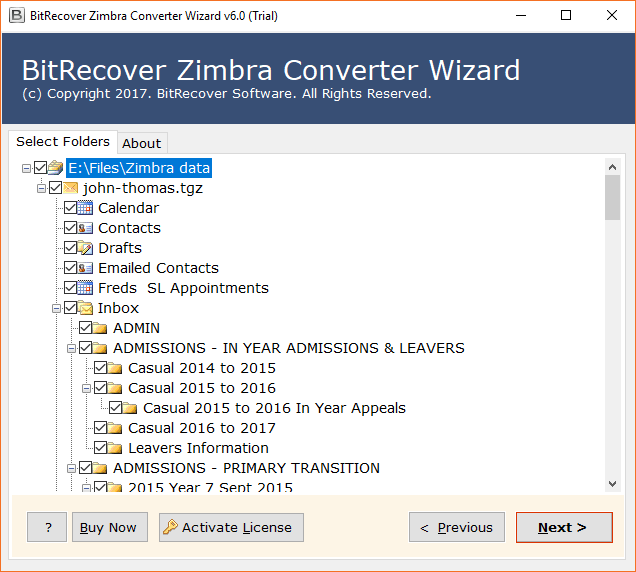 5: Choose EMLX format from the list of various options to migrate Zimbra files.

6: The Zimbra to EMLX program choose the destination location by default, if the users want to change the path, just select the desired path where they want to save their resultant data items. Now, press on the Next Button to transfer Zimbra TGZ files to EMLX format.

7: Pick the desired file naming option from the given file naming conventions.

8: After this, hit on the Convert button to start the process to export TGZ to EMLX format.

9: Here, you will get Resultant Data Files at the destination location by giving you.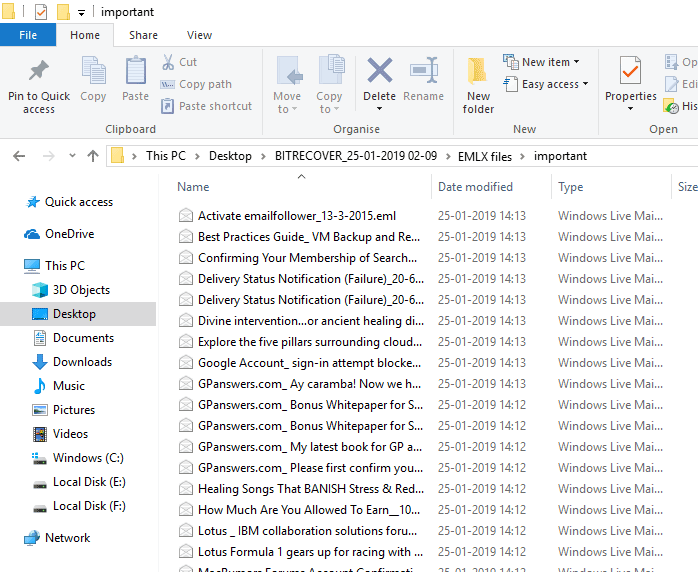 Zimbra to EMLX Converter Desirable Features
The Zimbra to EMLX Migration software can convert Zimbra TGZ files to EMLX format. This is the greatest application for migrating entire Zimbra data, including attachments. It is a popular utility that offers millions of benefits to its consumers. The following are some of the program's main features:
The simple and interactive graphical user interface helps even a non-technical user to operate the software steps easily without doing additional efforts.
The user loves the Zimbra TGZ to EMLX converter because it converts comprehensive and correct email data from Zimbra to EMLX format.
The software provides a total guarantee of the transfer of the database without any loss of data stored in email files.
An external application for Zimbra data migration to EMLX format is not required.
The tool performs the conversion process is simple and quick steps that save important time for the user.
EMLX File Advantages
EMLX is a universally recognized file extension that is a standard file format.
It works with all Apple Mail and Mac Mail editions.
Users can read complete information of EMLX files using multiple free viewer programs.
It's a flexible file format that both technical and non-technical users may use.
Most Commonly Asked Questions
Q 1: How to convert Zimbra emails to EMLX in quick steps?
A: You have to follow the given steps to complete the conversion.
Run BitRecover Zimbra to EMLX Wizard.
Upload Zimbra exported TGZ files in GUI.
Select required folders from file explorer.
Browse destination path to store output.
Click on Convert to start the conversion.
Q 2: Can I convert 10 Zimbra TGZ files to EMLX at once?
A – Yes, of course, the tool permits to conversion of unlimited TGZ files into EMLX.
Q 3: Does your software maintain the original folder hierarchy?
A: Yes, this application preserves the original folder structure as well as all email items and components during the conversion process.
Synopsis
If you wish to convert Zimbra TGZ to EMLX format, this software is ideal. The Zimbra to EMLX converter has the best conversion speed and allows you to convert several TGZ files to EMLX format at once. The software is created by a reputable software developing company that gives 30 days money-back guarantee and 24-hour technical assistance, as well as a free demo edition.