How to Split Thunderbird Inbox File into Smaller Ones ?
Want a good solution to split Thunderbird inbox file? Do you occasionally feel that your Mozilla Thunderbird inbox is not getting emails due to an overstuffed inbox? Well, if your answer is yes, then in this blog you will get a definitive solution regarding how to fix this issue.
Patricia, New York Says:
I am using Thunderbird for email since 2005. Each year, I made a new folder in my inbox and migrate all emails of the year before. Now, I am dealing with a serious problem that is I have an inbox file of 700 MB large. Due to which there is a shortage of space in my Thunderbird account. I am unable to receive new emails. Here's the screenshot which I got yesterday.
I want to tell you that I don't wish to delete any of the old email messages just to compact the size of the Thunderbird inbox folder. These messages are of great importance to me so I just need to split Thunderbird inbox file into smaller ones so that I can deal with my mailbox efficiently. Also, then it would be helpful for me to hand over the compact size Thunderbird files to my clients. Please help me to do so!! Thanks in advance.
Expert's recommendation:
We highly suggest you try our BitRecover MBOX splitter software to overcome this problem. It is certain that oversized Thunderbird MBOX files cause such abnormal behavior. After using our solution, you will get benefitted in many ways-
You can easily share the Thunderbird split inbox file with your clients or co-workers instead of the entire mailbox.
Big size Thunderbird email files are more prone to corruption issues, so you can completely avoid this by implementing this method.
You can reduce the loading time of mailbox items by splitting large Thunderbird Thunderbird inbox files.
We hope that it will help you!!
How to Split Thunderbird Inbox Files Instantly ?
In order to ensure the fidelity of email messages, one should take utmost care while choosing an application for their data. We at BitRecover completely understand the basic needs of users and thus we have come up with an all-in-one solution for the same.
By using this software, one can easily split Thunderbird inbox files by From, Size, Start date to End date.
Specifications of using the application-
Hard disk space- 30 MB of free space
RAM- A minimum of 512 is required
Operating Systems: Win 11, 10, 8.1, 8, 7, XP, Vista, etc
Follow these steps to know the procedure:-
First of all, download and install the utility on your Windows or Mac OS.

Now, from the menu bar, hit on the 'Open' button and select the Thunderbird inbox folder.
Then, choose the mailbox from where you want to split the file.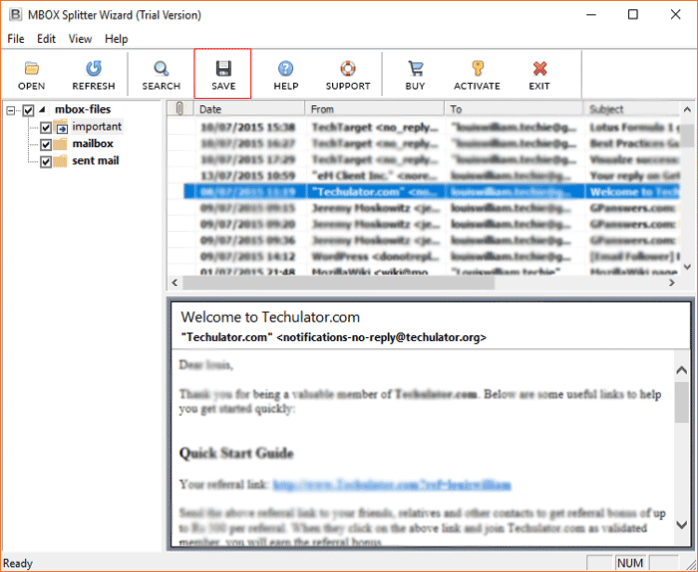 There are various splitting options available, so opt which best suits your needs. Also, select a saving path for the output.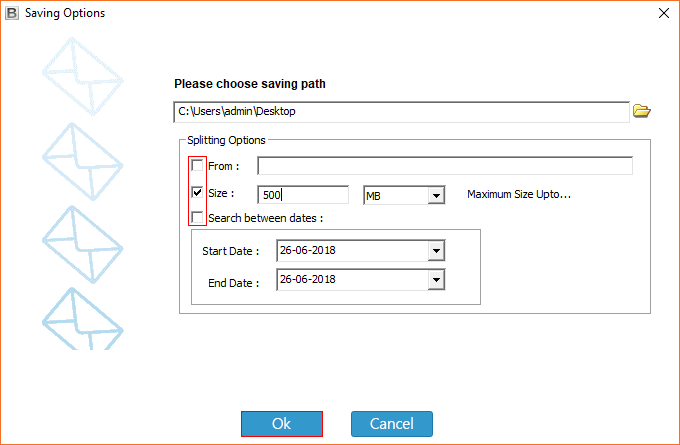 Finally, tap on the Ok button. This begins the splitting of Thunderbird inbox files immediately.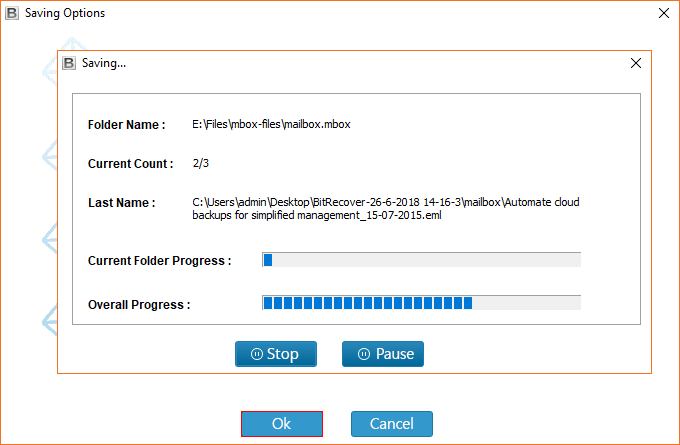 Get to Know about the Advantages and Benefits of Software
Supports all types of MBOX files
Not only Thunderbird MBOX files but also by using our tool, you can choose the MBOX files of various other email client applications like Google Takeout, SeaMonkey, Sparrow, Mac Mail, The BAT, Horde Mail, Sylpheed, Postbox, etc.
Keeps intact all email properties
During the process to split Thunderbird inbox file, the software preserves all email components such as hyperlinks, images, attachments, sender details, recipient details, subject, date, time, year, signature, etc.
This particular feature is useful in the case when a user wants to split a distinct Thunderbird inbox email message.
Before you start splitting files from Thunderbird folders, you can take a complete preview of all data including details like Date, From, To, Subject, embedded attachments. This helps to analyze all information in a precise manner before processing.
Split Thunderbird inbox files by different parameters
The software offers various options to split the Thunderbird mailbox folders. These are by 'email address', by 'size', and by 'date intervals'. These options enable a user to split Thunderbird mailboxes from the email address to which it belongs, from the maximum size up to bytes to KB and MB, from the date range to which an email file belongs.
Let's conclude
In the above blog, we explained the entire method to split Thunderbird inbox file into smaller ones. You can check the working of the suggested application with the trial edition. It will cost you nothing and also permits you to split few MBOX files. To avail features without any limitations, buy the license keys.