How to Open EML File in Office 365 Account?
There are many desktop email clients available which are used by users. But still, there are many users who are looking to open EML file in Office 365. Nowadays users are mostly switching from desktop-based email clients to web-based email services. EML file format is a commonly supported format for most of desktop-based email clients.
Are you also looking to open EML file in Microsoft 365? In this blog, we will discuss about this query of users and will provide them solution. This migration process will become easier for users by using BitRecover Software.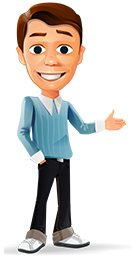 Start the mentioned software and upload *.eml files.
Check emails from software window and press Next.
Select Office 365 as saving format and enter credentials.
Click on Next button to start the email open process.
Run Microsoft 365 for opening inserted EML files.
Why there is a need to open EML files in Microsoft 365?
Switching from desktop applications to cloud-based applications is on-trend. So, when users leave an email client, they need a solution to convert EML files for Microsoft 365 account. EML file format is a popular file extension that is widely used by several email applications such as Windows Live Mail, Apple Mail, Outlook Express, Kunomail, etc. Office 365 is one of the best cloud-based services. Office 365 is provided by Microsoft. This is the reason why users want to open EML in Office 365 to access their emails anytime.
Users want to avail the updated benefits of Office 365 which are not available in desktop applications. Users can access their emails and other data of Office 365 anytime from anywhere. Office 365 is universally accessible on various devices.
Read Also – How to open PST file in Office 365?
Open EML file in Microsoft 365 with Expert solution
Above mentioned software is a professional tool. Through this utility, users can directly open .eml files in Office 365. The best thing about this utility is that it's totally a standalone utility. Thus, it does not require the installation of any other programs. The application supports inserting single or bulk EML files in Microsoft 365. It maintains the original folder hierarchy after the completion of the process. Now, let's discuss about the working process of the application.
How to open EML file in Office 365 – Complete stepwise process
Follow some simple steps to complete the inserting process of EML files in Office 365:
Firstly, install and download recommended software on your system. It offers dual options to select EML files from the computer.

After selecting .eml files, then press the Next button to confirm the selected EML file path.

Thereafter, select EML folders from the software interface and press the Next button to continue.

After that, select Office 365 as a saving option from the given list.

Thereafter, type Office 365 account credentials in the software panel and click on the Next button to start the process. This software also offers the "I am Admin" option which is well-suitable to open EML files into a specific O365 user account.

After putting credentials, click on the Next tab & you can see the live migration process on screen.

After completion of the migration process, a pop-up box will appear on the screen. Click on OK.

Finally, check the resultant files in Office 365 account.

Prime features software – Its benefits
Through this application, users can choose only required EML folders to perform selective migration of EML files in Office 365 account.
Users can also preview the EML Files & Folders directly through the application panel as it provides a Windows Explorer Folder pane to load EML files.
The tool keeps secure the Office 365 account login credentials and never stores them in the database.
This utility is designed with advanced algorithms. Which is helpful to manage the Internal System Folder Hierarchy of emails.
Users can upload an unlimited amount of EML files without facing any file size limitation through this application.
The software allows its users to open multiple EML files in O365 Webmail.
The tool perfectly maintains the Meta-properties, attributes, and email Headers during the opening of EML in Microsoft 365.
Some commonly asked queries of users and their solutions
Que 1 – Do I need a supported email application to execute the open process?
Ans – No, there is no need for any .eml supported client to execute the open process.
Que 2 – Is there any file size limitation to open EML files in Office 365 account?
Ans – No, there is no file size limitation imposed on the application to perform the email opening procedure.
Que 3 – Is it possible to open my 1000+ .eml files in Office 365 directly?
Ans – Yes, it is possible with this application as the tool gives an option of batch opening to its users. It makes it easy for users to open multiple files at once in Office 365 mailbox.
Que 4 – Does this software support all the EML based email clients EML data for the opening process?
Ans – Yes, this application supports all the EML based email client's EML data for the email opening process.
Final Verdict
There are many users who want to know the process of how to open EML file in office 365. So, here we have discussed in detail about the migration process of open eml file in Microsoft 365. By following above mentioned steps users can easily overcome this situation. Without facing any issue user can complete this migration process. The tool will safely open .eml files in Office 365.
For user's demo version of the application is also available. In demo version, users can easily insert 25 eml files in OWA. After satisfaction, if users want to open EML files in Office 365 Subscription-Based Service without any limitation, the user can buy the licensed version of the tool as well. The licensed version of the application doesn't contain any limitations.