How to Migrate ProtonMail to Exchange Server editions in some Simple Steps ?
Looking for a way to migrate ProtonMail to Exchange Server with all your information?
This article gives you the best solution by which you can export emails from ProtonMail to Exchange Server 2019, 201, 2013, 2010 and more.
Here's the Introduction
If we talk about ProtonMail, you might know that it is an end-to-end encryption solution developed in Switzerland. It is an open source webmail service, launched in 2014. It uses client-side encryption to protect email content and user data before sending it to the ProtonMail server. Its encryption function and zero access to user data are liked by millions of people around the world.
Therefore, if you need to migrate ProtonMail to Exchange Server, please follow this guide. It helps you get successful ProtonMail on Exchange Server migration with step-by-step instructions. Here we begin.
Method to Migrate ProtonMail to Exchange Server in divided in two parts –
Please note that there is no direct way to export emails from ProtonMail to Exchange Server. However, you can easily achieve ProtonMail to Exchange Server migration by following the mentioned steps.
Stage 1:- Export Emails from the ProtonMail account.

Stage 2:- Use Best MBOX Converter to Migrate ProtonMail emails to Exchange Server
How to Export ProtonMail Emails to Exchange Server 2019, 2016, etc ?
Stage 1 –
Read the steps introduced in this section on how to migrate emails from ProtonMail to MBOX format:
1- Open your ProtonMail account and click on the "Import/Export" section.
2- Now, select the "Export" option to export all emails from your ProtonMail account as MBOX.
3- After that, set the destination where you want to save ProtonMail exported messages. At the same time, click the export button.
4- Go to the specified location on your computer to view all emails from ProtonMail.
Pay Attention- Now, use BitRecover Popular MBOX Converter Tool. It helps you migrate emails from ProtonMail to Exchange Server with all information in a few clicks. Let's check the simplified working of the tool.
Stage 2 –
How do I Get ProtonMail to Exchange Server Migration in a Few Clicks ?
Now, since you have emails in .mbox format, it becomes easy to import ProtonMail into your Exchange account. Use the ProtonMail to Exchange migration tool to transfer your email. First, install the software on the Windows machine.
After that, click "Select File or Select Folder" to choose exported MBOX files from ProtonMail.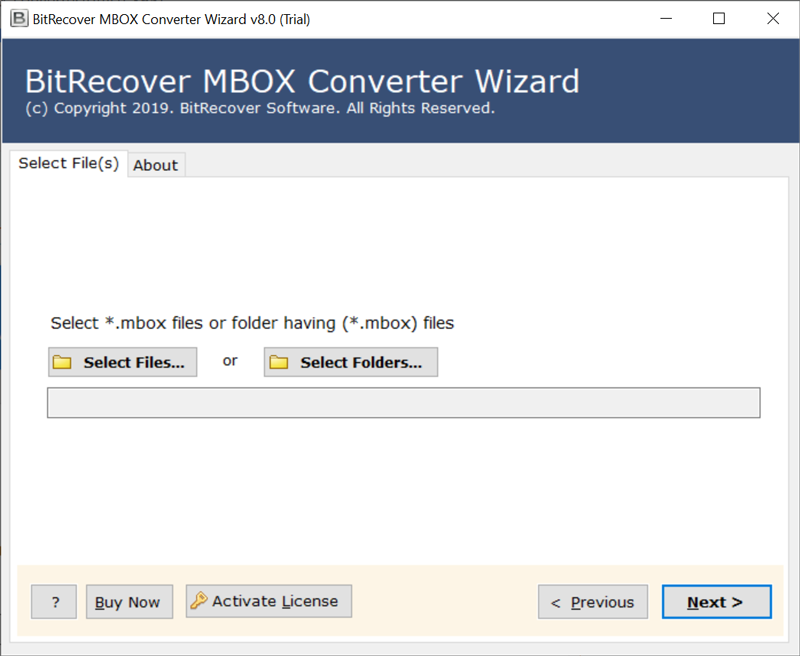 Now, view the selected file or folder and click the Next button. Check all email folders whose data you want to move into Exchange Server.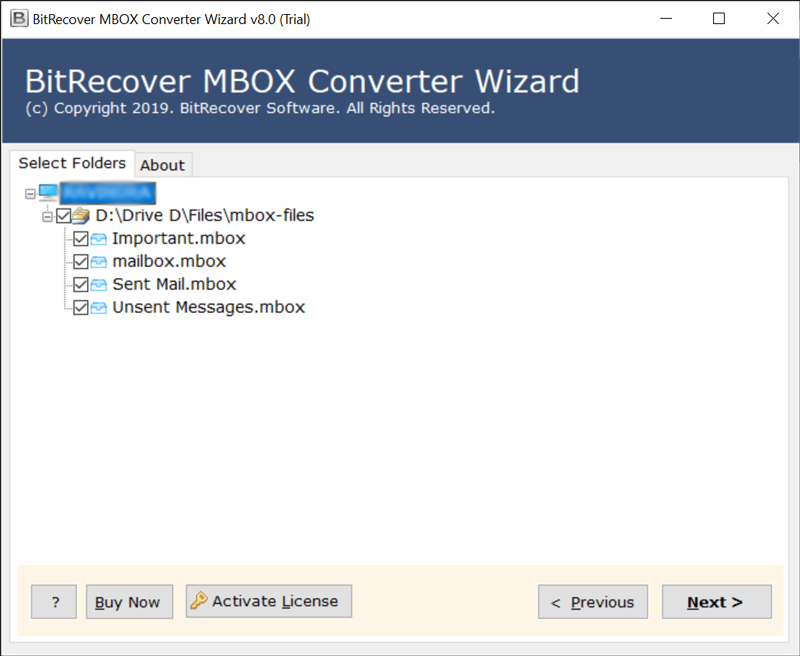 As shown in the screenshot, now, please select Exchange Server as the required saving option.
Then. enter the credentials details like username, password, and Server Name.
At last, click on the Backup button and start ProtonMail to Exchange Server migration process.
Now, it's time to check the results. Login to Your Exchange account and there see a folder named "ProtonMail" containing all the emails with attachments.
You Can Start a Free Trial
Want to know about the free demo edition of ProtonMail to Exchange Migration tool? If so, note that the tool comes with a trial edition. It allows you to migrate the first 25 emails from ProtonMail to Exchange Server. With the free edition, you can easily understand the operation and functionalities of the complete software. Later, you need to switch to Pro edition for an unlimited process.
What Users Appreciate about ProtonMail to Exchange Server Import Tool ?
Take a look at some of the user feedback after using the mentioned solution.
I am happy to tell you that BitRecover ProtonMail to Exchange Server Method works for me and my colleagues. We successfully migrated account data from ProtonMail to Exchange Server. It was a fairly easy and simple task.
-Gabriel
Die ProtonMail to Exchange-Migrationslösung von BitRecover ist sehr hilfreich. Damit habe ich mehr als tausend meiner ProtonMail-E-Mails in ein Exchange-Konto importiert.
–Matteo
List of Advantages the ProtonMail to Exchange Migration Tool Offers to You
It is completely safe, easy to use, and can migrate ProtonMail emails to Exchange Server account.
The software provides a simple and consistent interface for technical and non-technical users who can easily understand the process.
During the migration process, one of the best components of this application can maintain the hierarchy of email folders.
The software maintains all attributes, including attachments, email addresses, Meta attributes, etc.
It provides a batch processing option to import multiple ProtonMail emails Exchange account with attachments.
The software supports all versions of Microsoft Windows operating system, including the Windows Server version.
The size of the email mailbox is never an issue; the software allows users to export data without restrictions.
The Conclusion
In the above article, we have explained the complete process of migrating ProtonMail to Exchange Server. So, if you are also one of the people who want to migrate email from ProtonMail to Exchange 2019, 2016, 2013, 2010, etc. Then, please download the BitRecover software and get the job done. If you have other questions, please contact us via the online support chat.