How to Export & Convert LibreOffice ODT File to HTML in Batch ?
Do you want to convert LibreOffice to HTML ? Are you one of those users who eagerly wanting to transfer LibreOffice email messages into HTML ? In this case, follow the blog and easily export LibreOffice data files to HTML file format in batch mode.
Instant Solution: Download BitRecover ODT Converter and get your work done in no time. Directly LibreOffice to HTML folder in a few simple steps.
Let's take a look about HTML file format.
HTML files: Web pages are generally created in the form of HTML files that are supported by various web browsers such as Safari, Chrome, Edge, Firefox, or many more. HTML files use rules, tags, paragraphs, specific links, and so on. The HTML file can also contain other scripts. For example, JavaScript may affect the behaviour of Web browser when processing the HTML file.
How to Convert LibreOffice to HTML in 8 Easy Steps ?
With the free trial version of LibreOffice to HTML converter software, you can easily export 25 ODT items in HTML format. However, there are many users who simply want to transfer all the emails with attachments from the LibreOffice mailbox to HTML folder.
Start BitRecover LibreOffice to HTML Converter software. It gives two ways for users to load ODT files in it. To select only LibreOffice ODT-specific documents for conversion, choose Select File option. Otherwise, Select Folder option to directly browse all ODT files and convert them into HTML files.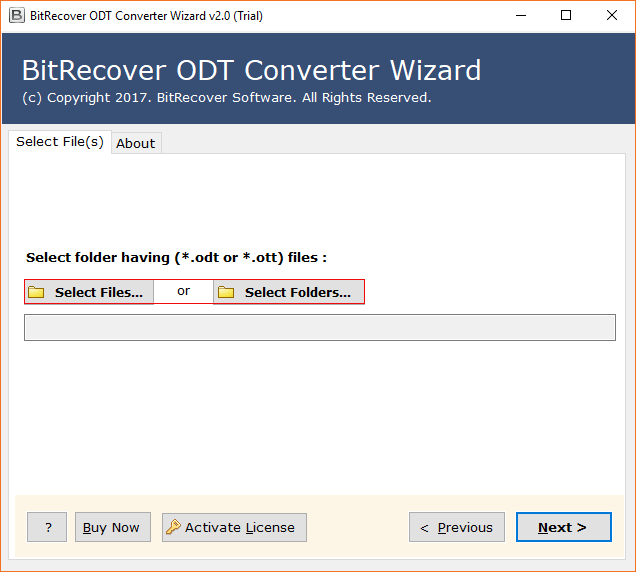 ODT to HTML Conversion tool allows you to view and list ODT files. You can select all the necessary ODT files listed in the software panel and save them as HTML file. After selecting the file, click Next to continue.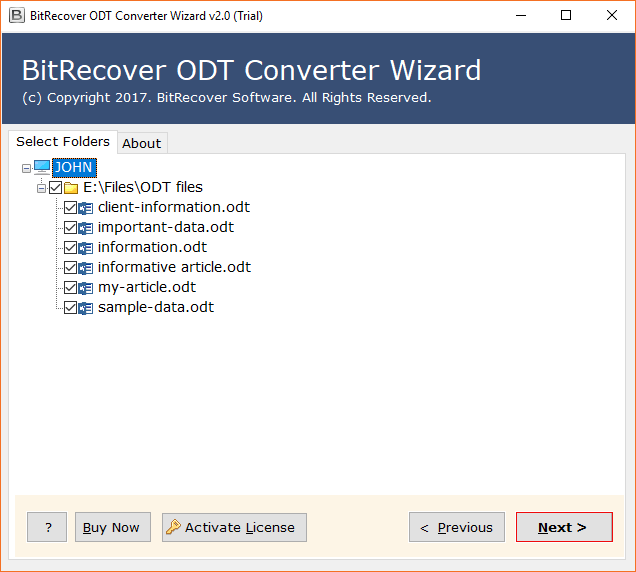 View more than 30 file formats for saving ODT files. From the given list, choose HTML format to open & save LibreOffice data as HTML folder.
The application will ask the users to setup settings to convert LibreOffice to HTML messages. Also, it comes with advanced option from saving the converted files into the original or same source folder.
The Users can also change default destination route of the desktop to any location chosen by the user. You can also create a new folder directly from destination folder. At the end of the installation process, click the Next button to initiate the process.
Analyze directly the process of converting ODT to HTML in the application interface.
LibreOffice to HTML Converter displays a confirmation message at the end of conversion process. Hit OK to confirm and exit here.
Access resultant HTML data file. Indeed, the toolbox opens the destination folder directly. All saved HTML files are saved in a separate folder. Open these files in HTML format and read all the information they contain.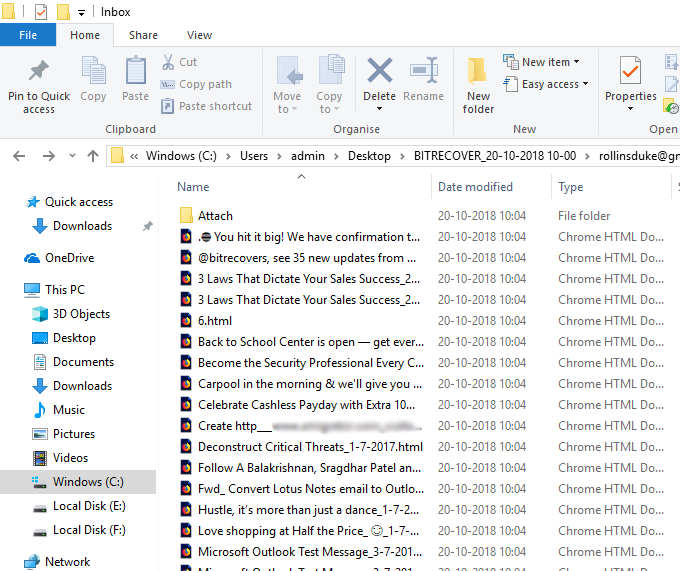 Simple & Easy Solution to Libreoffice Export as HTML
To transfer multiple LibreOffice ODT files in HTML format, the users must select a smart BitRecover LibreOffice to HTML conversion tool for exporting bulk of emails from ODT to HTML folder. This tool can convert PST data and attachments into HTML format. Even after the conversion process is completed, the message format or attributes associated with the LibreOffice message are not changed. Learn about some of the unique features of the software that makes different from other programs.
Bundled Features of LibreOffice to HTML Converter Software
BitRecover ODT to HTML Converter allows users to upload LibreOffice documents to software interface in two ways.
Convert multiple LibreOffice ODT files to HTML files in bulk simultaneously to save users time and effort.
Users can effortlessly change the default desktop destination folder to location the user wants. You can also manage goals by creating new folders directly in the application bar.
The ODT to HTML conversion software provides advanced options for storing converted messages into the original source folder.
Users can view the simple conversion process of HTML files live from LibreOffice to HTML in a trouble free manner.
The software also opens a destination folder for quick access to the created HTML data files.
The LibreOffice to Word Converter software is compatible with all current versions of Microsoft Windows, including Windows 10, Windows 8.1, Windows 8, Windows 7, Windows XP, and Windows Vista. For 32- and 64-bit operating systems.
FAQS on OpenOffice to HTML Conversion

Q: How to convert LibreOffice to HTML file?
A: Follow these simple steps to export ODT files data into HTML format.

Run BitRecover ODT to HTML converter, then select file or folder to continue.

Mark folders which you want to transfer in HTML file format.
Choose HTML as saving format from the various options.
Select a destination path and click the conversion button.
The conversion from LibreOffice to HTML has been successfully completed.

Q: Does this software export LibreOffice file to HTML with attachments ?
A: Yes, our team of experts has developed this application to convert ODT files to HTML and create a separate directory to store email links during the conversion procedure.
Q: Can I transfer multiple ODT files simultaneously in HTML format?
A: Yes, the LibreOffice to HTML Converter program offers a dual conversion option. With this utility, you can add folders and simultaneously forward multiple e-mail items into HTML folder.
Summary
At the recent date, most of the people are looking for ways to convert LibreOffice to HTML format. However, many users got stuck when exporting ODT files into HTML emails because they couldn't find a reliable way to do it. Therefore, in the above description, we present a smart and fast approach, name as BitRecover ODT to HTML Converter tool to LibreOffice export as HTML without errors and data loss.
In addition, the user can try free DEMO version to transfer or move 25 ODT emails in HTML format or test the functionality of the tool.