Importing Top of Personal Folders – Outlook Data files PST OST
Many times, you may see Outlook data files having email messages stored in Top of Personal Folders or root folder of your Outlook Data files.
This blog will help you learn how to import Top of Personal Folders from Outlook data files.
Check screenshot below, showcasing same folder having emails.
Now if in such scenario, you want to convert or migrate your Top of Personal Folders emails to other file type or other email service, then you can easily do so with the help of BitRecover PST Converter tool.
Download the software and install it.
Select your Outlook Data file i.e. PST or OST.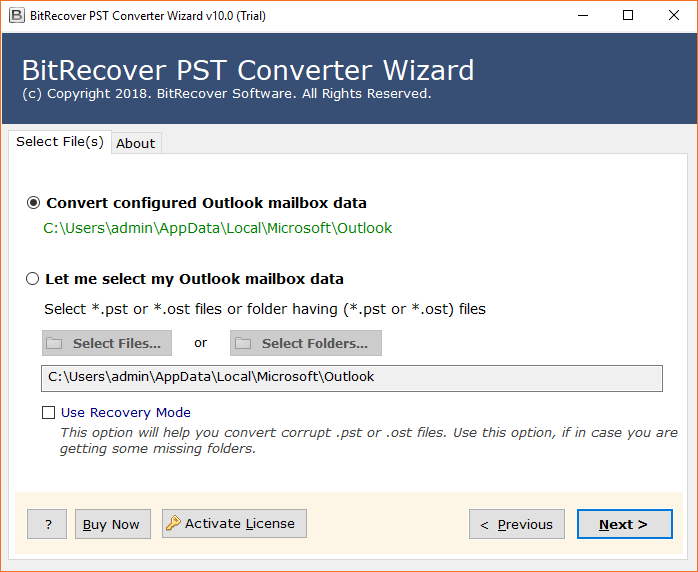 And you can see all folders from your Outlook Data file along-with Top of Personal Folders.
Select same folder and proceed to export screen.
From the Saving Screen, select desired saving option and you can easily convert all emails from Top of Personal Folders.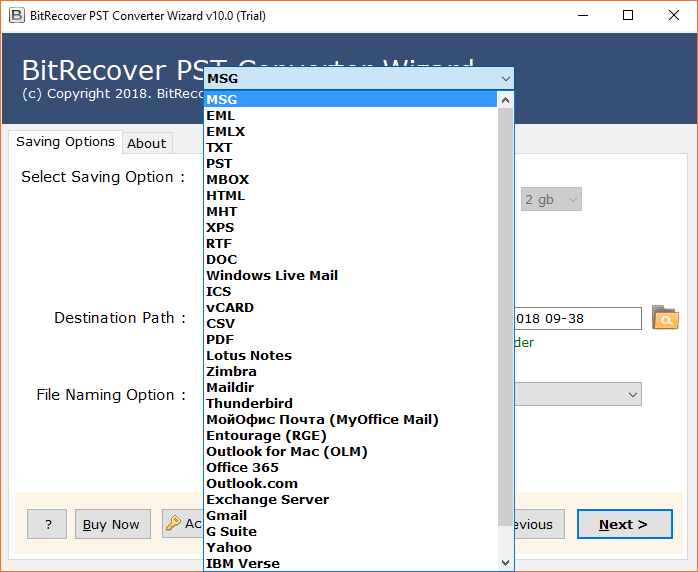 Software also allows you to convert emails from all folders present in Outlook data files and it will also help in email investigations as well as email migrations.
If you have any specific query related to Outlook data files or need any help related to Outlook data files extraction, please contact us via Live Chat option.
We will quickly assist you back and help you accommodate desired changes or additions in the existing software solution.