How to Migrate Emails from G Suite to IceWarp Account ?
My colleague shared his experience with me about IceWarp- it's very cheap, easy to handle, has spam and malware protection. Also, there is no role for additional setup and integrations. He told me that he has recently joined IceWarp emailing platform but he was hassling with some problems. He had his entire official data in his G Suite account. So, he urgently needed to transfer G Suite emails to IceWarp. I was already a big fan of BitRecover Products so I quickly suggested him to use the G Suite to IceWarp migration software.
This was one of the valuable feedback from our client. If you are also going through such problems regarding G Suite migration then, we recommend you to read this blog.
Here, we have outlined the important steps and instructions to transfer emails from G Suite to IceWarp. Before we walk you through the guidelines, read some information about IceWarp.
IceWarp: IceWarp is a steady worldwide organization working in the market since 1998 and is building up a mind-boggling solution for email communication and collaboration.IceWarp completely changes the idea of how groups share data on the web. It's an all-in-one email and collaboration platform and a totally different group of applications. Now, users can enjoy corporate communication at their fingertips by incorporating all they require under a single login—Email, TeamChat, and Storage.
That's one of the reasons, it is being considered as one of the alternatives to G Suite.
G Suite to IceWarp Migration Software
If you are looking to migrate emails from G Suite to IceWarp account then try using the BitRecover G Suite Backup Tool. It allows to bulk export G Suite emails to IceWarp account in a single round of processing. There are no limitations to implement the migration of G Suite to IceWarp with this tool.
Download the software from this link:
Steps to Migrate Emails from G Suite to IceWarp
Download & Open G Suite to IceWarp Migrator.
Enter G Suite account login details in tool.
Enable desired mailboxes for migration.
Select IMAP Server & fill IceWarp login credentials.
Start to migrate emails from G Suite to IceWarp.
Complete Tutorial to Transfer G Suite Mailboxes to IceWarp Account
To start with, download & install the G Suite to IceWarp tool on your computer.
Now, enter the G Suite account login details in the toolkit. Tap on the Login button to continue.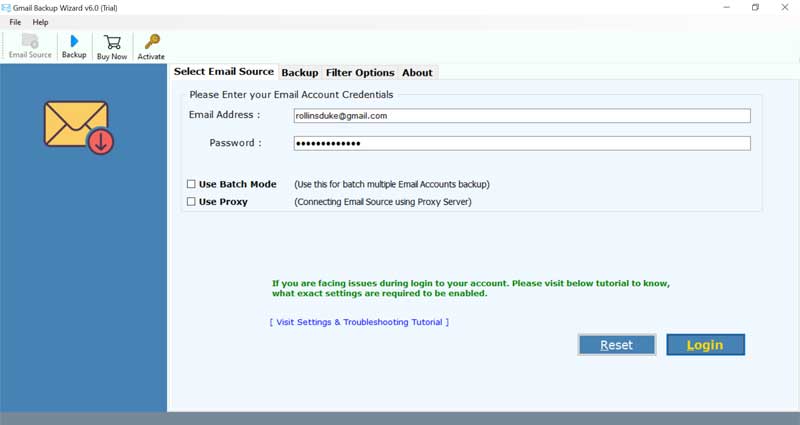 Next, the software starts listing all mailboxes from G Suite into the user interface. So, enable those folders whose data you want to migrate from G Suite to IceWarp.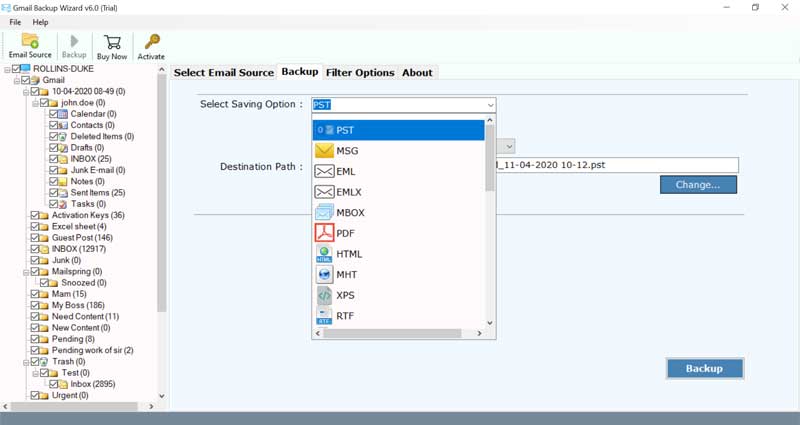 After this, select IceWarp from the saving options list and enter the email address, password in the respective fields.
Then, click on the backup button to start the process to migrate G Suite to IceWarp.
Once the process ends, you will get a conversion completed message. Click on OK to exit the screen.
Finally, sign into your IceWarp account to view all G Suite email messages.
Benefits and Features of G Suite to IceWarp Tool
Move Attachments also: One can backup emails from G Suite to IceWarp along with associated attachments with this software.
Transfer Single/ Multiple G Suite User Data: With this software, one can transfer single G Suite user data as well as multiple domain user to IceWarp email account.
Best Software for Home and Professional Needs: This utility meets also specific requirements for home and corporate users. It allows to migrate G Suite personal account to IceWarp and migrate G Suite for business account to IceWarp.
Export all Folders: This software has the proficiency to migrate default emails from G Suite to IceWarp account. All folders like Inbox, Outbox, Sent Items, Personal Folders, etc can be migrated from G Suite to IceWarp.
Maintains Folder Hierarchy: This application is useful in all scenarios as it keeps intact the original folder hierarchy throughout the migration of G Suite emails to IceWarp.
Data Filters: One can use various data filter options in order to selectively transfer G Suite to IceWarp. In this way, you can sort emails as per date range, subject, email address, etc.
Vast Compatibility with Windows: Users can download this G Suite to IceWarp migrator on all versions of Windows OS like Windows 10, 8.1, 8, 7, XP, Vista, Windows Server versions, etc.
Summing up together
Migrating data from Google Workspace or G Suite becomes difficult if the amount of data is very large. But, the automated solutions can reduce such problems as it offers a direct way to migrate emails from G Suite to IceWarp. In this blog, we have explained the complete method to transfer G Suite mailboxes to IceWarp account with attachments. The usage of the suggested application is very easy and can be utilized by any novice user too. But, if you have any queries regarding the product, out support team is always available for you. Connect to us via live chat or through email.