How to Batch Extract Attachments from MSG Files ?
Extract attachments from MSG files is a challenging task ONLY for those who don't know about a suitable way for the same.
Believe us! It is not at all complicated as it seems to you. You can batch extract attachments from MSG files in just one cycle. For this, all you need is the correct guidance and approach.
"Hello all, my big thanks for your guidance with this. In my firm, I am allotted with the responsibility of backing up all messages of tenants that are of no use. At this time, I have accumulated 27,910 MSG files that in total have size of 1.90GB. These messages are sensitive therefore, I am looking for a program that has the capability to bulk extract attachments from MSG files and keep a copy of messages in document format. Can anyone tell me that does there exist any such kind of solution? If yes, please tell me"

– Rock John, USA
Of course, it's easy to extract attachments from MSG files by downloading and saving them in a separate folder. But, the main issue comes when there are more than a hundred emails (even more) at a time. It is not always possible that an individual has Outlook installed on his or her machine. Also, in today's date, no one has lots of time to first open MSG files one by one and download attachments from them.
This calls for a rapid solution that has the capability to batch extract attachments from MSG files without Outlook. Well, here are we with what exactly is YOU need! We are going to introduce you with a MSG file attachment extractor program that is an instant solution to your problem.
Let's start with the learning of an all-rounder solution for the extraction of mail attachments from MSG files!
Extract Attachments From MSG Without Outlook
Today we are going to tell you about an independent solution to fetch attachments from multiple MSG files at a time. This solution does not require Microsoft Outlook installation and enables users to attempt the task with ease. It is designed with an easy-to-use interface that allows humans to accomplish their task without any difficulties. Now let's read out the simple steps to perform MSG attachment extraction in a hassle-free manner :
1 – Download the setup file of MSG Converter and install it. Launch the application after completing the proper installation of the product.
2 – Either click on Select File(s) or Select Folder(s) option to browse multiple MSG files for processing.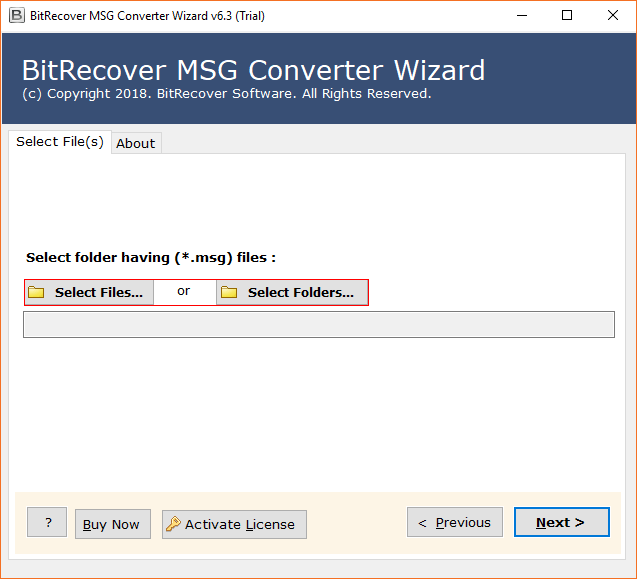 3 – Click on Next to continue with the procedure to bulk extract attachments from MSG file.
4 – Select the folder whose MSG files you wish to process in this solution. And now, click on Next button.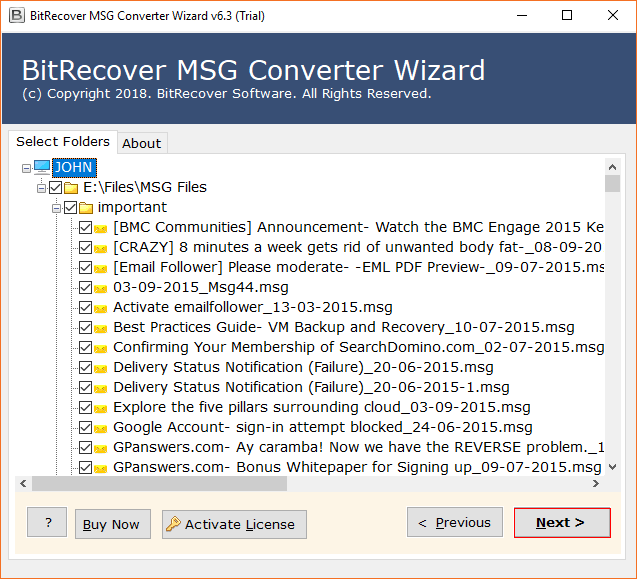 5 – Expand the menu of 'Select Saving Option' and click on DOC.
6 – Define the target location where you wish to save the extracted attachments folder.
7 – Finally, click on the Convert button to begin the process execution.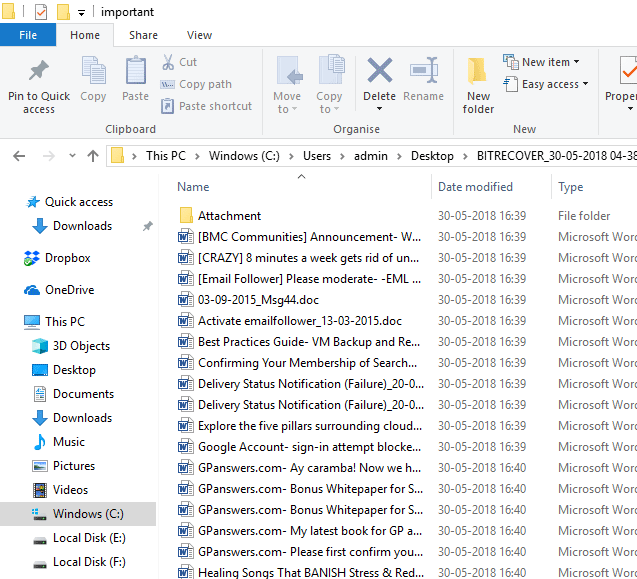 The solution automatically extracts attachments from MSG files and saves them in a separate folder. It does not require any involvement of a human being to fetch the attachments. The entire procedure will take place in an independent manner. Well, the approach tries to complete the entire process in the shortest time duration. Rest this time period is dependent upon the amount of MSG files to be processed via this method.
Read Also 
Why Only Our Recommended MSG File Attachment Extractor?
Not only one but, we can tell you multiple reasons to extract attachments from MSG files via our suggested solution. Following listed are some of the reasons that make this solution different from all others :
Entire Conversion is Done With Accuracy: The solution does not change the attachment's file format. It keeps the file format and its internal structure the same as it was before the extraction procedure.
Effortlessly Supports Batch Mode Extraction: Even if there are 25000 (or more) MSG files to be processed via this approach, then also this solution will work smoothly without any error message.
We would strongly suggest you can realize the specialty of the MSG file attachment extractor on your own by trying out its trial version. This version is available with all the prominent features within it and enables customers to examine the product's efficiency. There are no hidden charges embedded in the software's trial edition. Without any stress, you can use the free version of this utility. The only limitation with this edition is that at a time, it extracts attachments from only 25 MSG files. You can eliminate this limitation simply by upgrading your software to its PRO version.
Conclusion
When clients require a solution to extract attachments from MSG files without Outlook, it becomes easy to do this via our recommended approach. The method removes all the stress, challenges or you can say complications that a person faces while batch extracting attachments from MSG files. Well, we hope that we are able to fix your problem and now you'll be able to fetch attachments from multiple MSG files in no time.