How to Export PowerMail to Outlook Application ?
PowerMail is a Mac Operating System-based email client that effectively highlights amazing features as well as monitoring messages for amateur and experienced customers. PowerMail utilizes MBOX as a default file format to hold its email information. It brings exciting features such as email search, intuitive menus, email storage. It additionally provides a graphical interface that makes it appropriate for non-specialized users.
Despite all such features, there are numerous users who are inclined towards Microsoft Outlook. Users are much familiar with Outlook's interface plus its powerful functionalities bring more audience.
Hence, if you are also looking to export PowerMail to Outlook, then you are at the right place. Here, we have come up with an efficient and rapid solution to convert PowerMail emails to Outlook PST format.
Now, the question comes does PowerMail has an option to export its data directly to Outlook? The answer is NO! PowerMail is compatible with MBOX file format however, Outlook supports PST format.
Best Tool to Export PowerMail to Outlook
Try BitRecover MBOX Converter to directly export PowerMail emails to Outlook application. It has a free demo version that is quite beneficial for testing the tool's features.
There is no native import feature to do so. So, you need to follow three stages to transfer data from PowerMail to Outlook.
Firstly, extract all data from PowerMail in MBOX format.
Secondly, convert PowerMail emails to Outlook PST.
Thirdly, import output in Outlook application
Let's start with the first stage.
Use Export Feature in PowerMail to Extract EmailsQuickly go through this guide to extract PowerMail data.
Open the PowerMail application on your Mac PC.
Navigate to File and choose Database>>Export.
Choose the format to Unix Mailbox.
Enable 'Include Attachments' & hit on Go Ahead button.
Start to export emails from PowerMail client
Now, you have the PowerMail extracted data, move the data to Windows PC using a USB device.
How to Convert PowerMail to Outlook PST Format ?
The PowerMail to Outlook migrator has the capability to directly import PowerMail mailbox into Outlook application. It easily migrates PowerMail emails, attachments, and all email information to Outlook. The software is compatible with all Outlook versions too.
So, let's take a look at how you can convert PowerMail data to Outlook:
Download, install and start PowerMail to Outlook PST Converter tool on any Windows machine. Read all instructions to proceed further.
Now, select PowerMail extracted *.mbox files or folder having (*.mbox) files.
Then, enable specific data which you need to export from PowerMail to Outlook.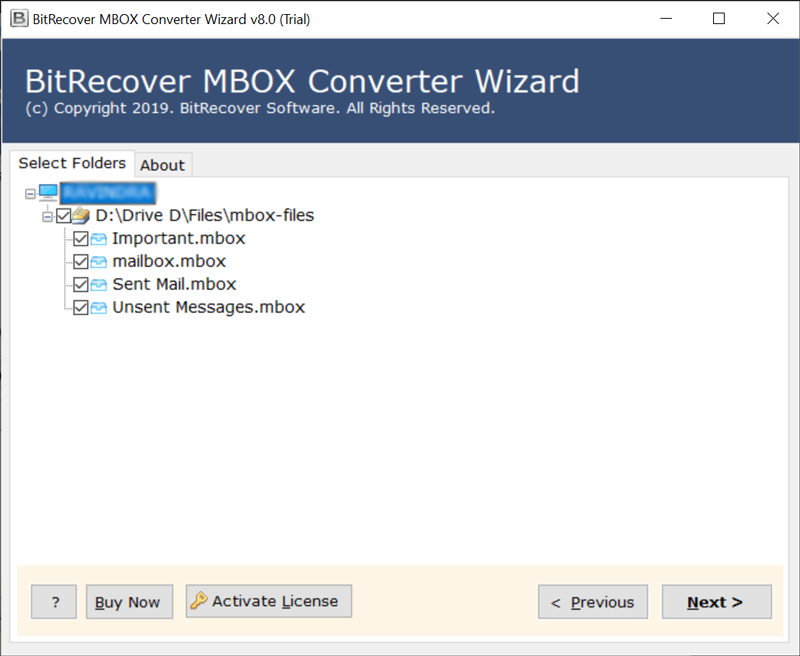 Thereafter, select PST in the saving options list to export PowerMail to PST.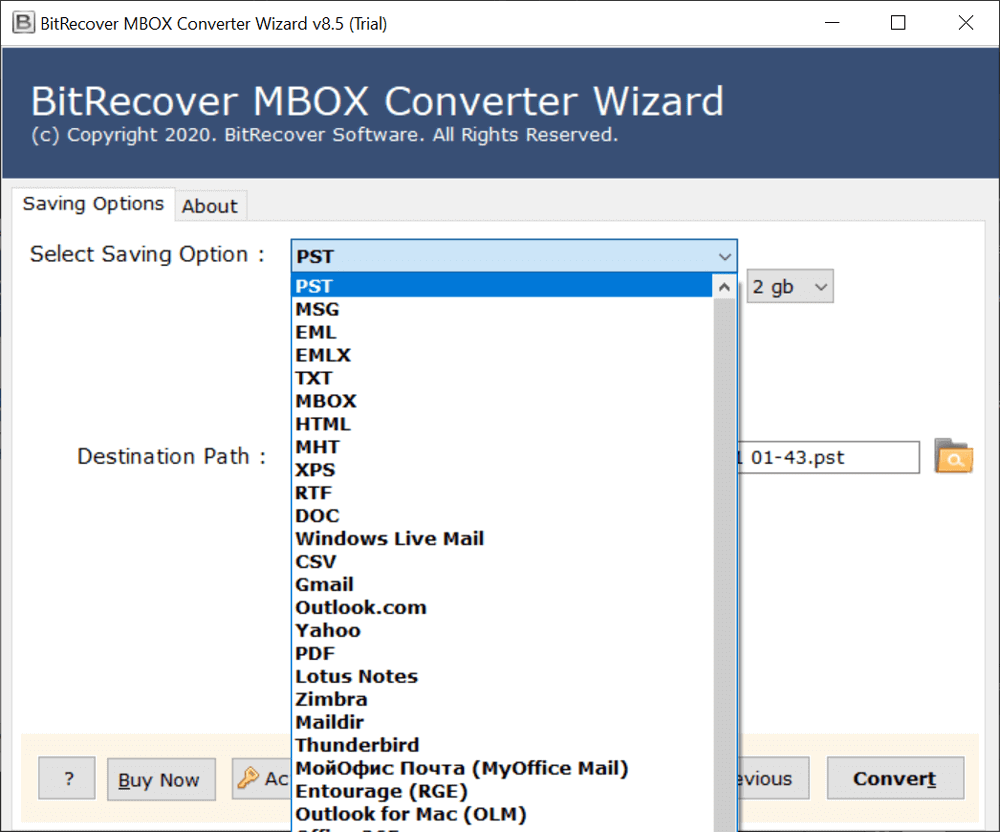 Next, choose a suitable destination location for storing the output.
Lastly, hit on the Convert tab to begin the conversion. The process to export PowerMail to Outlook is running on the software screen.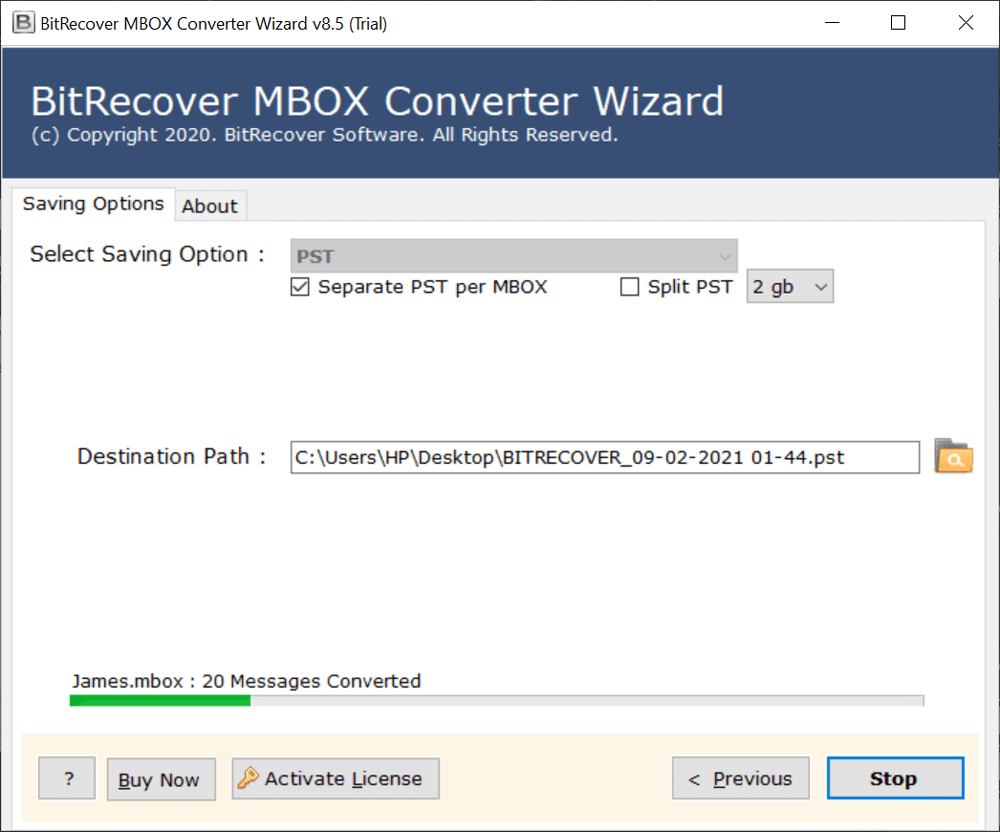 Now, you have the PowerMail data in Outlook PST format. So, finally, import these emails to Outlook application.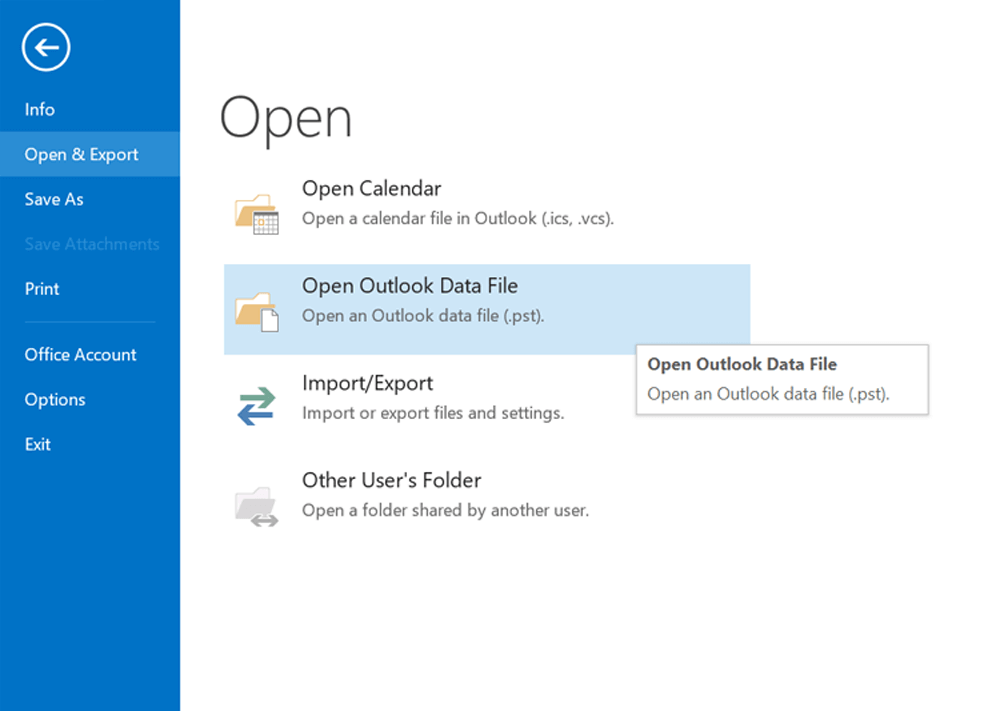 Some Powerful Facts and Advantages of Software
This software has the ability to export PowerMail data to Outlook along with attachments.
There are no spyware or errors associated with this software.
Users can bulk export PowerMail to Outlook application in a single attempt.
With the tool, users can selectively convert PowerMail data to Outlook.
No file limitations to transfer PowerMail mailboxes into Outlook with this tool.
It provides freedom to save the output at any desired location on computer.
It's fully compatible with all versions of Windows OS like Windows 10, 8.1, 8, 7, XP, Vista, etc.
The utility supports all Outlook editions too like Outlook 2019, 2016, 2013, 2010, etc.
Frequently Asked User Queries
Q: Can I import PowerMail mailboxes to Outlook 2019 with this software?
A: Yes, with this utility you can import PowerMail emails to Outlook (any edition).
Q: What are the maximum file limitations to export PowerMail to Outlook?
A: The licensed version of this software does not have any file restrictions. You can convert as many files as you want.
Q: Do I need to install any external plug-in to perform PowerMail to Outlook PST conversion?
A: No! This software is purely standalone. It does not need any external app or plug-in.
Q: Can I download this tool on my Windows 10 machine?
A: Yes, this software can be installed on any Windows version including Windows 10.
Bringing all together
Migrating PowerMail mailboxes to Outlook is not a straightforward process. As explained in this blog, you will have to go through three major steps to export PowerMail to Outlook. The software is free from any kind of errors. Take the help of this software to convert PowerMail data to Outlook 2019, Outlook 2016, Outlook 2013, Outlook 2010, and prior versions. If you have any queries, do contact our technical support team.