EPS to GIF Converter Wizard by BitRecover – Safe & Secure

Are you searching for the best EPS to GIF Converter?
If so, you can keep an eye on this platform as the sole purpose of this website is to provide you with one of the best tools that will allow you to convert EPS to GIF in a four easy steps.
Yes, you read it correctly: in four simple actions, you will have completed this job in the shortest amount of time. So, let us offer you the finest EPS to GIF converter that is capable of doing such a task in the most straightforward manner. We urge you to read over everything and come up with a fantastic solution.
Check out the Best EPS to GIF Converter Software
BitRecover EPS Converter Software is the best software designed to solve the problems of those who have difficulty converting their EPS files to various platforms like GIF. Hence, it can easily solve your problems and get you out of the current problems you have with your data.

This EPS to GIF converter is all-in-one software and can convert EPS to GIF in bulk at the same time without letting you face any difficulties or obstacles. It also offers a plethora of options that may help you speed up and simplify your conversion.
So, before we tell you how this EPS to GIF converter does the job, we must first tell you why you need to choose it to get your job done. Therefore we offer you part of the tool's quality; you decide for yourself why this is the best for you.
Find out why this software is the greatest fit for your needs
It comes with the easy-to-use interface, so you won't have any trouble understanding anything while you're doing the task.
This tool will automatically upload the data so that you can start your conversion quickly.
There is no limitation in the tool to convert large data. It can convert EPS to GIF in bulk.
EPS to GIF Converter is able to convert all properties associated with the EPS files.
It also offers you preview of EPS files so that you can review all of the information in them.
This application allows you to browse the location for your resulting files to keep them safe.
This app takes care of the integrity of the EPS files and maintains their properties during the task.
These are some of the many reasons that make this EPS to GIF converter the best of all. However, you must not think too soon, there are many other functions that you still need to know about and to know them you will have to run the tool in person.
Now let's tell you the 4 steps to follow to convert EPS to GIF. So please go through them and learn how the tool works properly.
Check out Four Easy Steps to Convert EPS to GIF
First, download the EPS to GIF Converter to the machine on which you have your EPS files. After that, install its setup following to the instructions and then launch it.
After launching the EPS to GIF Converter, you need to click to choose either Select Files or Select Folders Search through all the required EPS you want to convert and upload them to the tool. Now click on the Next tab.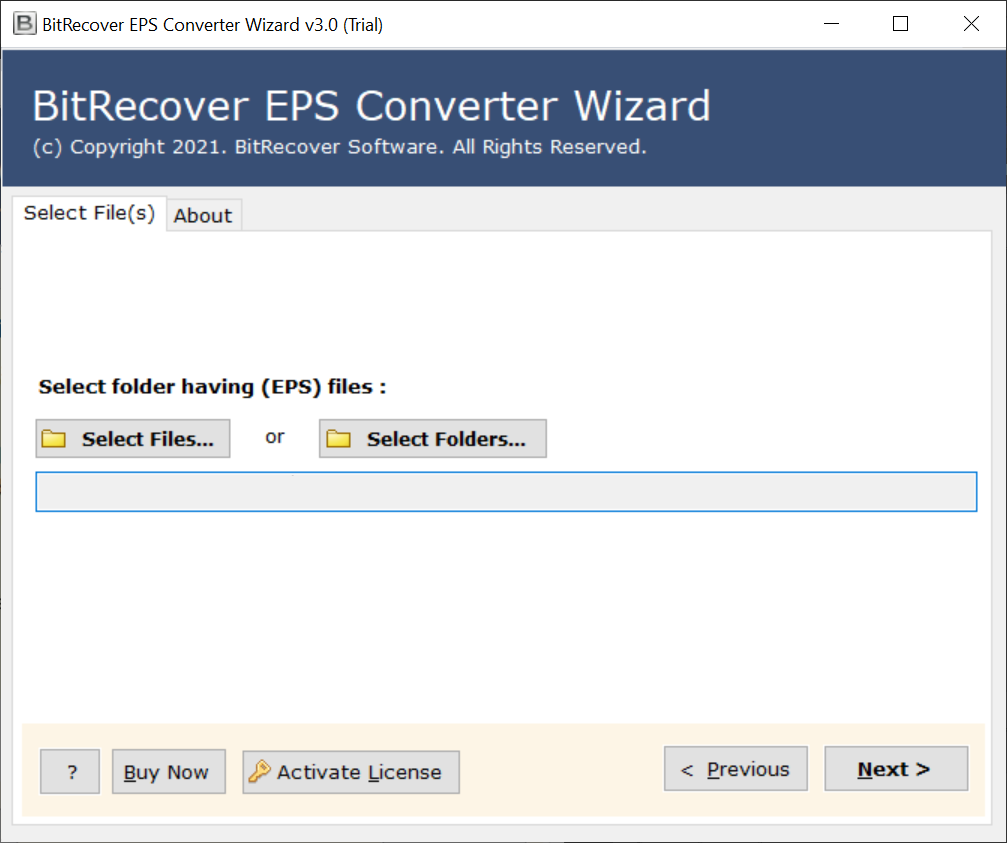 You will then see that all of your selected data has been loaded into the left panel of the tool. Now you need to click the checkboxes visible in front of the files to select them for conversion. Click Next again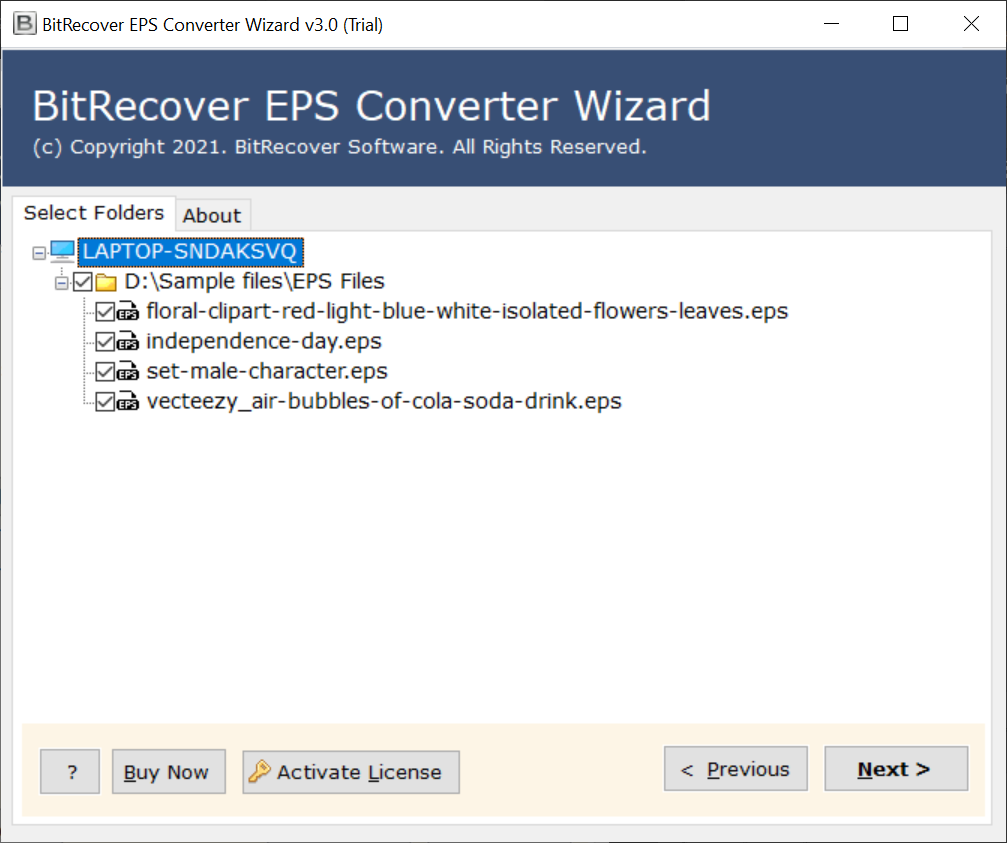 Now you need to select the saving options as GIF. Also specify the destination path for your resultant data and then hit the Convert button at last.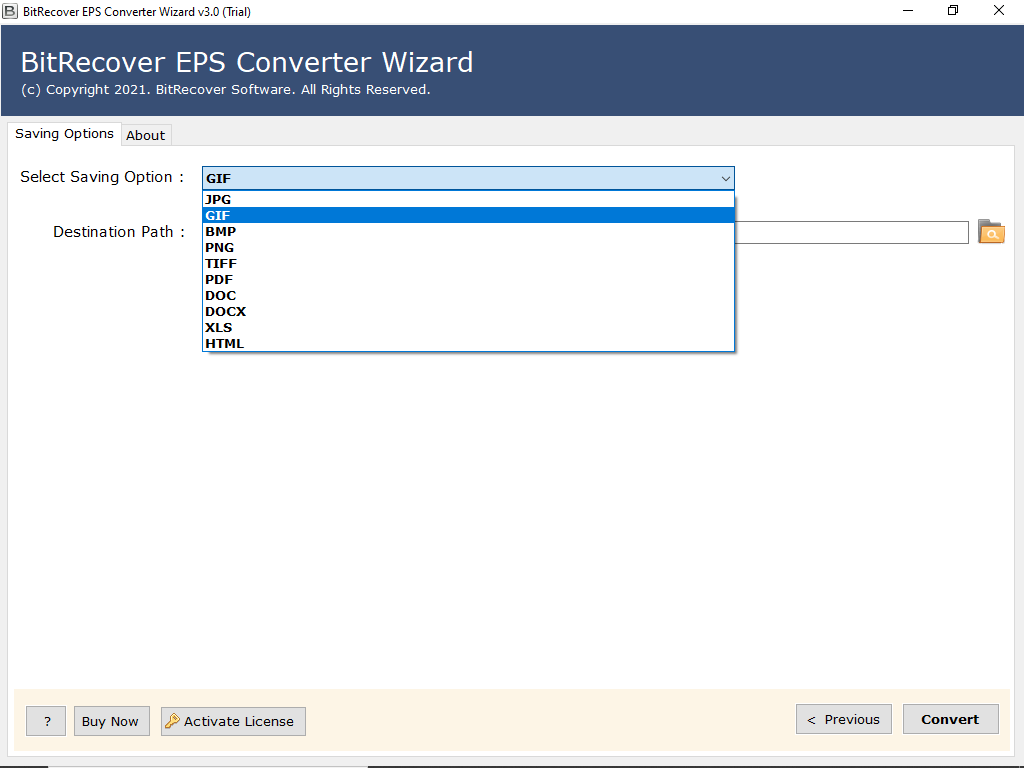 That's it for the process; your selected EPS files will now be converted to GIF in a fraction of a minute. Once the conversion is complete, information will be displayed on the tool's screen to let you know.
We are now putting some of the questions about this EPS to GIF converter asked before. The purpose behind this is that if you also have a question, if you come across the same as you have it in mind, you can resolve it right away.
FAQ
Ques 1: Can I run this tool without buying a license key?
Yes, this EPS to GIF converter comes with a demo version that allows you to check all the features available and to convert EPS to GIF to a certain extent. After you have properly checked out the tool, you can purchase the license key.
Ques 2: Does this tool also convert the attachments associated with the EPS files?
Yes, this application supports conversion of full properties associated with your files. So you shouldn't worry about leaving data behind.
Ques 3: Does this tool require additional settings that need to be configured later after downloading?
No, you don't need to download any additional setup for this app to be configured. It is completely stand-alone and self-sufficient to convert EPS to GIF.
In addition, you can always contact us if you have any further questions about this tool or its processes.
In Conclusion
EPS to GIF Converter turns out to be one of the best software to convert EPS to GIF with ease. It has been designed with users' needs in mind and therefore offers them various advantages. It's easy to work with and is a very effective tool for your desired task. So, if you are looking for a solution that can make such conversion simple for you, this tool is a must to try.